Started in September 2016 by ByteDance, TikTok is a social media platform which allows users to create and share short videos with music, filters and many other features. Within 3 years, TikTok has experienced a stimulating roller-coaster ride around the globe. It had not even completed even half a decade in the market and external forces started shutting its shop in few countries.
Bangladesh has already banned TikTok, it has experienced temporary ban in countries like India, Indonesia and is finding it hard to sustain its ground in US where many Senators have accused TikTok of giving information of American users to Chinese Government. And often remains in the news for its unfit content.
Whatever we say about it, figures are contradicting. TikTok has so far managed to enter and entertain 150 markets with 75 languages (as of 2018). Also, along with Douyin (similar to TikTok for use in China to comply with Chinese censorship restrictions), it has surpassed 1 Billion downloads. While TikTok individually has hit 800 Million downloads.
Make sure you read my articles on Social Media Strategy and Planning and Quick Tips to Earn Money Online in India.
Can we use TikTok for advertising?
TikTok had experimented with the ads in 2018 but hadn't set any system to do that. Though, they have started showing short ads in January 2018 it was on February 21, 2019 that TikTok officially announced that it is gearing up to bring ads to the platform. After the announcement, within a couple of months it has launched a beta of ad campaign. So, now in 2020 we can obviously advertise on TikTok in a number of ways which we will discuss later in the article.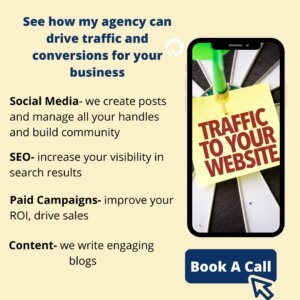 Is TikTok advertising recommended for your business?
To check whether TikTok advertising is beneficial for your company or business, let's have a look at the demographics of TikTok users. Around 43% of its users are from India, so if you want to target Indian audience, then TikTok is the platform for you.
Indian brands will enjoy greater advantage than others due to this geographic distribution. And then if we look at the gender diversity of users, there are 56% males and 44% females. It is engrossing to see male users more because on number of other social media platforms women are more dominant.
Finally, the most important factor of all i.e. age group. You are not going to get all generations here. TikTok has taken on the younger generation all over the world with approximately 41% of users belonging to 16-24 age group. About 66% of TikTiok users are below 30. So, if the above description suits your target audience, then you can definitely go for it. But before that you must be aware of the monetary investment which will be needed for setting up advertisements.
How much it will cost?
As I said earlier, TikTok has just started ad campaign and its complete structure is still unknown. Presently, only 3-4 types of ads can be seen on TikTok and that too are very rare. We will see these types later. Only a handful of businesses have started advertising on TikTok. Those who have started their ad campaign are big names like Disney, Nike and Grubhub. That means, only large businesses can advertise on TikTok? Obviously No! Currently ads shown are very less in number and rare, this is what makes running campaigns valuable.
All the other platforms are crowded with advertisements which makes it irritating for users and competitive for brands. In such an environment, TikTok advertising becomes more effective and a good investment.
Do you need any extra skills to excel in TikTok advertising compared to Instagram, Facebook?
On Instagram or Facebook, advertisements are simply in the form of an image or a normal video. And if you are planning to do the same on TikTok, then for God's sake or at least for your money, re-read this article. Don't expect from TikTokers to see a video (just like TV advertisement) and rush to the nearby shop to buy that product.
TikTok is known for short videos blended with entertaining background music and other features and users expect to see the same in your ad campaigns. That's why you need to do this extra effort of infusing creativity in your normal videos using TikTok features.
Even TikTok offers a video creation kit to those who want to run an ad campaign. It is an in-app tool which provides numerous image and video templates to customize the ad. There are over 300 free background music templates to apply to your ad in order to make it more likeable. If you find this task difficult, you can hire influencers for this. I have even discussed a hidden advantage of advertising via influencers on TikTok later in this article. Let me recall you one example of how brands have advertised on TikTok. Many of us would relate to "The Washington Post" as a serious content presenter. But when this newspaper took on TikTok, it changed the scenario completely. Surprisingly, this prestigious newspaper actually used its account to post comedic behind the scene videos and skits from newsroom. And users on the platform even absorbed these videos as they were both funny and musical. Here, Newspaper is not trying to pose itself as comedic, instead it is trying to present the information to young users in the way they accept. These videos completely resonated with TikTok users. For this reason, fans might go to The Washington Post as a trusted news source when they want to read something written by sources they identify with.
Is TikTok advertising really effective?
Are there any real-life example or statistics that proves that Tiktok advertising has really changed the attitude of users towards the brands?
Yes, there is! Around 52% of TikTok users would buy a product just to become part of the community built around that product.
If we compare TikTok users with internet users worldwide, then tiktokers are 40% more likely to buy that product than overall internet users. Besides, 61% of tiktokers tend to buy the brands they see advertised. Even this tendency is 35% more among tiktokers than internet users worldwide. Lastly, 49% users say that they are easily swayed by other people's opinion (Source: GlobalWebIndex).
How to start an ad campaign in 5 easy steps?
You can follow these 5 easy  steps to start off your ad campaign
(i) Create your TikTok ad account
 You need to have your TikTok ad account to design your ad campaign. There is no relation of this account with the normal TikTok user account, both are separate. Even TikTok advertising platform has been separated from the normal platform. Go to 'TikTok ads' and enter your details to create your account. Once created, you just need to 'Sign In' each time you wish to operate.
(ii) Design your ad campaign
Once signed in, you have to frame a layout for your ad campaign. To do the same, you are given a dashboard where one can also draft new ads as well as keep track of previous ad campaigns. On that dashboard, click on 'campaign tab' (at top of page) followed by the create button. Then you will be asked to choose the goal of your campaign. Like, what are you expecting from it: more traffic or more number of app downloads?  Next, give an appropriate name to your campaign and lastly the most essential input – campaign budget (Daily or Total).
After creating ad campaign, click 'Next', you will be taken to ad group creation page, where you will need to do the following things.
(iii) Specify ad details, position, targets, budget and optimization
(a) Ad Details
In this section, you are able to fill out the information of the app or landing page you want to promote.. Enter your app ID, Market Link/URL, product category. Upload the profile image that will be shown  to users as the part of your ad.  Also mention few keywords (Use precise keywords here; it will help algorithms to find audience matching your product). You can also keep a provision for users to comment on your ad.
(b) Placements
Set the location on TikTok wherein you want TikTok to show your ad. Whether you want your ad to be placed in the TikTok videos feed or in between the stories of users or both? It gives you complete freedom in this case. TikTok ads even offer you the chance to explore advertising on other familiar apps like News Republic, Buzzvideo etc. Also, as an alternative, there is an option of "Automatic placement" wherein TikTok itself will optimize the delivery across all placements.
(c) Targeting
Done with the positioning of your ad, a lengthy targeting form awaits you. This is the most complex and time consuming portion. You have to check type of ad targeting, customize audience in numerous ways. Though we know what kind of demographics it offers, there are loads of filters available in this form to customize your audience. This include parameters like gender, location, age, languages and interest (e.g. "Game"). You can even go for audience and device targeting. Device targeting includes factors like connection type (WIFI, 2G, 36, 4G), carriers, device price, operation system (Android, iOS). There is also a feature called 'Create lookalike audience' which helps you find groups of audience that share commonalities with your existing customers.
(d) Budget and Schedule
In this section, you have to set your ad budget. As stated earlier, it can be "Daily budget" or "Total Budget" but it must not be less than $50. After fixing your budget, go to 'pacing' option to decide the way you want your budget to be spent: Standard or Accelerate. Under 'Schedule' section, select the time frame during which you want your ad to run. Apart from just 'start and end date' method, there are many more arrangements like Continuous run or Dayparting.
(e) Bidding and Optimization
For achieving more results, TikTok offers you to set Optimization goals for your ad campaign. Currently, you can set 3 types of optimization goals (in accordance with your campaign goal). First, if your optimization goal is "Impressions" TikTok will show your ads to the right people in order to get most possible ad impressions and then your ad will be billed as CPM (Cost per mille). If you select optimization goal as "Clicks", it will try to get you maximum possible clicks on your ad and then your ad will be billed as CPC (Cost per click). Similar process is there if you select "Conversions". And depending on your optimization goals, you can also set how much you are willing to pay per thousand clicks, impressions or conversions. Then according to these bids,algorithm will deliver you ads. This is called bidding in TikTok.
(iv) Create an Ad
As we have discussed earlier, what makes TikTok ads different from ads on other platforms? It is its creativity. In this section, you are provided with sufficient tools to make it creative. Please refer to video creation kit, if you don't know how to usetemplate. Also fill other fields like "Ad Name", "Ad Text" and "Call to Action". Using this CTA button, you can give options like 'Download Now', 'Learn More', 'Shop Now', 'Book Now' etc.
(v) Results
It represents the number of achievements based on your optimization goals. You can view the overall status of your ad campaign with detailed analysis on the dashboard as shown in the image below:
If you want to view each and every ad or ad group, go to campaign page. Here it gives you the ad data of every day and even every single hour. Data metrics like total cost, clicks, impressions, conversions, click rate, CPM, CPC, conversion rate and conversion cost are displayed. You can also view the audience features of a campaign, group or single ad.
Types of TikTok Ads
By this point, you are familiar with the process to start an ad campaign. But you are unaware of the type of ads which TikTok offers. So, here are four different types of ads you can try for your product.
(i) In-feed Native Advertising
Depending on the type of product, these ads appear either at the bottom of an organic TikTok video or in the feed. These ads may come with website links or buttons like 'Order Now' or 'Download Now', clicking on them will land you directly on the page. But, these ads can be skipped. And there are multiple options available to design an overall ad. You can check the usage of your ad with the help of impressions, total views, click through rates and engagement received. This type of ads cost around $10 per CPM.
(ii) Brand Takeovers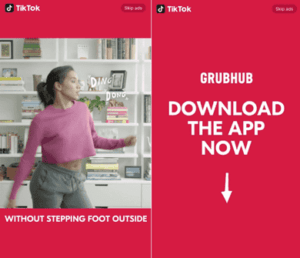 This sort of ads appear instantly when you open the app. It is a full screen ad and it can be either a three to five seconds GIF, image or video.  These ads are used to link back to brand's profile or Hashtag challenges on TikTok  or any external link ( e.g. website). You can see such advertisements on other platforms as well. On TikTok, these advertisements are given on category basis, so only one brand can take a particular category on a particular day. This limitation makes these advertisements more costly than In-feed native ads.
 (iii) Hashtag Challenge ads
Previously also we talked about Hashtag challenges, but here these are sponsored challenges and are presented as advertisement on TikTok. You can team up with TikTok marketing team for creative challenges which should encourage users to try it and indirectly help you to reach more users. In such ads, a user will see a specific banner with '#Name_of_Challenge' written on it and with an option to join that challenge. Clicking on that banner will take the user to the rules and instructions of the same. Usually, these banners will appear on Discover page. You can also trace the usage of your ad using clicks, banner views, trending slot and most importantly number of user generated content.  
(iv) Branded Filters and Lenses
TikTok offers branded filters and lenses to its users. This feature is similar to AR filters on Snapchat and Instagram. If your brand can have its own filters, this will result in new face filters, 3D objects and more for users. And these are more likely to be used by users leading to popularity and lots of engagement. So, whenever these filters and lenses are used by users, you will be shown to more and more people on the platform.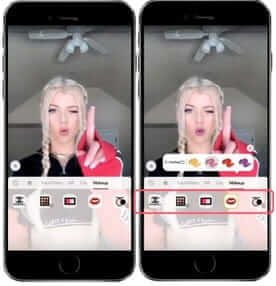 Smart Strategy to excel in advertising
You might have heard about influencer marketing. If you plan to advertise your product via influencers, then there is an advantage to you if you do it on TikTok. Unlike other social media platforms where majority of influencers are actors, singers, sportsperson etc., on TikTok you will find that most of the influencers with millions of followers are just ordinary teenagers like you.
Let's have an example from Instagram and TikTok to make it easy. To have equal comparison, we are going for influencers with same following on corresponding apps: Varun Dhawan (25.4 M followers on Instagram) and Riyaz Aly (27 M followers on TikTok).  Most of us know Dhawan but there is nothing wrong if you are unaware of latter one, as he gained fame due to his popular lip-sync videos on TikTok.
Now, here are two influencers on two platforms with nearly same following, with whom you will try to collaborate for your brand? Obviously, everyone will love to have an influencer like Dhawan on board. Being a famous Bollywood actor, he has greater reach across India compared to TikTok influencer. In social media advertising, things that matter are the number of followers and the quality of content he/she can generate.
If these two points are to be considered then Riyaz Aly will prove to be a much better option. Being a TikTok star, he has already an edge over others in content creation. Lastly, every one of you knows who is more affordable of the two? Varun Dhawan will charge a hefty amount against teenage TikTok sensation. So, what's the point in spending so much of money if the same can be achieved in a more economical way? You just need to change the platform; TikTok provides you the platform to do the same thing in more creative way and that too at lesser cost.
Don't forget to check out this Quick Secret Guide to Tiktok Business Model ,Smart strategies for TikTok marketing and How TikTok Marketing Made us Fall in Love with it.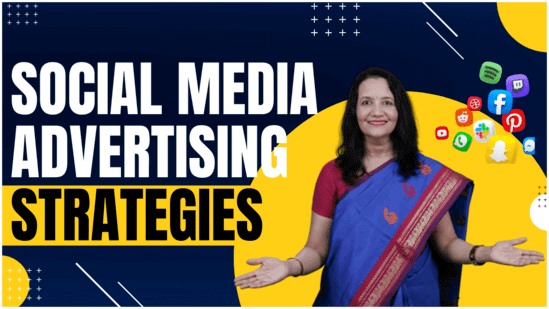 Spread the loveAccording to a study, an average person scrolls close to 300 feet of social media content every day. That's the height of Qutub Minar! Thinking about the amount of time that we tend to spend on social media daily, I find it quite believable. The main idea for social network advertising is to
Read More »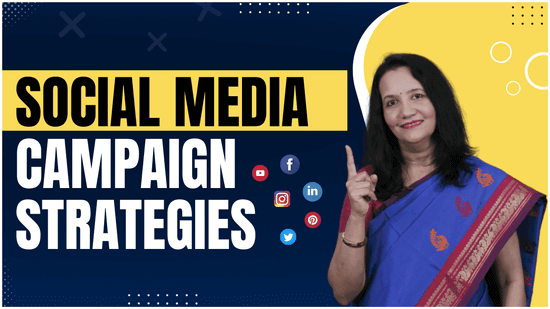 Spread the loveDo you want to create social media campaigns that will make your brand a sensation? Read these five strategies to grow your social media and blow your audiences' mind.Social media campaign is nothing but a series of coordinated activities aimed to promote your product or raise brand awareness in a community. We all
Read More »
Do you want to create excellent landing pages? Do you want to cutdown the cost required to hire a webpage creator. Read the article to know about SeedProd, an excellent landing page builder plugin for WordPress.
Read More »
HERE IS HOW I CAN HELP YOUR BUSINESS GROW
Don't just stand by and watch others make millions! Jump in and leverage digital marketing to skyrocket your business!
TikTok has just started an ad campaign and its complete structure is still unknown. Presently, only 3-4 types of ads can be seen on TikTok and that too are very rare. Only a handful of businesses have started advertising on TikTok. Those who have started their ad campaign are big names like Disney, Nike and Grubhub. Currently ads shown are very less in number and rare, this is what makes running campaigns valuable. Check out the article to make smart strategies for TikTok marketing.
You can follow these 5 easy  steps to start off your TikTok ad campaign:
Create your TikTok ad account.
Design your Ad campaign.
Specify ad details, position, target, budget and optimization.
Targeting.
Budget and schedule.
Bidding and optimisation. Also check out the article for a complete guide to TikTok marketing.
Here are four different types of ads you can try for TikTok advertising:
In-feed native advertising.
Brand takeovers.
Hashtag challenge ad.
Branded filters and lens.