According to TechCrunch, Instagram engages more than 700 million users each month. Other stats tell us that 63% of users log in at least once a day. With so many people on this platform, it is crucial for you as a potential digital marketing expert to know the entire process of choosing the best hashtags for Instagram.
How does it work?
The algorithm is programmed in such a way that users see what they want to see. If it notices you viewing two dance videos in a row, there's a chance that you might see an ad for dance classes near you, and your suggestions will be filled with it.
Let's say you post something on your account. So who's going to see it? Contrary to what you may believe, it's not all of your followers, but the select few that Instagram chooses. Your post will be subjected to a Micro Test. So, if you want to reach out to more people, your post has to do well with those few people who initially see your post in the Micro Test.
So, how do I reach out to people on Instagram?
Hashtags are "a type of metadata tag used on social networks," which simply means they relate to a large amount of data on a social network. Hashtags make your post more discoverable. 
When you post something on Instagram, the algorithm analyses everything in that post, right from the paintings on the wall to the brand of shoes you're wearing. Even things like location and time of posting are taken into consideration, so it is a very calculated affair.
How do I find the best Instagram hashtags?
What kind of content are you offering? What kind of people are you trying to reach out to? How many followers do you have? What is the average number of likes you get per post?
The best hashtags on Instagram are different for each person.
The Generic Hashtag
Let's say you don't have anything specific in mind, and just need to appeal to a broader audience. 
In such situations, you should use generic hashtags. These hashtags have millions, sometimes billions of posts, and though the chance of your post getting lost is high, the opportunity that millions of people might see it exists if your post is catchy enough and does well in the micro-test.
#love #instagood #instalove #tbt #photooftheday #beautiful #fashion #cute are all examples of generic hashtags.
Pros: A larger audience
Cons: High competition with other posts, doesn't target a specific audience
Identifying relevant hashtags
Part of finding the best hashtags on Instagram involves analysing what your post is really about. Do you want to move people with your poetry? You're trying to appeal to people who wish to read poems, who might want to start writing their own, or people who can review your poems. So it'd make sense to include #poetry #poem #poems with your post. 
The first step in finding the best hashtags on Instagram recognises what your post is about, and what kind of hashtags are suitable for it.
Websites like hashtagie.com and best-hashtags.com can provide you with numerous hashtags that go along with a keyword that best describes your content. 
These are the kind of hashtags that you shouldn't skip out on because these, like generic hashtags, can connect you with a broad audience in a more specific domain.
Read how to find top hashtags for likes on Instagram.
Unique hashtags
These are hashtags that are unique to your company or content. They provide a particular identity to you and give you the branding benefits Instagram can offer. #manishmalhotra instantly reminds you of one of India's most celebrated fashion designers and singles Manish Malhotra out from the rest of the #fashion posts. 
Unique hashtags reflect a sort of brand, so they're probably useful only if people know about you and your content, what you have to offer, and how you're different from the rest of the competition.
If you believe your posts are unique and can survive on your name, then go ahead and create a hashtag for yourself! Brand yourself, and use that hashtag in your bio and comments.
Steps to finding the best hashtags for Instagram
The need for hashtags is indispensable; you need hashtags for likes on Instagram, and you need them to become discoverable. Assuming you are new to the world of Instagram marketing, let's see how you can reach out to as many people as possible with your posts and start your digital marketing journey.
Step 1: Know your competitors
It is essential to analyse and compare the stats of your account with your competitors' accounts. 
Take into consideration the number of followers, posts, and an average number of likes, views, and shares you get per post. Look at a competitor's stats, preferably one that has more followers than you. While it is important to compare your account with an account that has more followers, keep in mind that at the first level, you should compare it with an account that has an achievable number of followers. 
Look at the kind of hashtags they use, and categorise them according to how generic, relevant and unique they are. If your content is catchy and does well in the micro test, then you can expect just as many views.
Once you know where you are in that particular Instagram segment, it's time to group your potential hashtags.
Step 2: Know your hashtags
Remember this throughout your Instagram marketing journey: Just because you have all the relevant hashtags, doesn't necessarily mean that you have the best Instagram hashtags.
No matter how good your content may be, without a good number of followers, it is difficult to stand out in a crowd of millions. Instagram shows users only what they want to see. The algorithm will decide that since you don't have many followers, not many people want to see your posts.
This calls for grouping your hashtags. Here, you should compare the number of followers and average likes per post you have, with the number of posts a particular hashtag has. Check out the kind of posts that hashtag hosts, and see if your content 1) is relevant and 2) has a chance of giving good competition to the other posts.
Let us assume that you have, say, 100 followers and post generic content like paintings.
Your goal is to post it under hashtags that have at least comparable posts. Keeping the number of followers that you have in mind, look at the different painting hashtags on Instagram
#painting -- 89M posts

#paintings -- 10M posts

#paintingwithatwist -- 507K posts

#paintingart -- 894K

#paintingfun -- 144K posts
Looking at the number of followers you have, it is advisable to select hashtags that do not offer too much competition, i.e., #paintingart and #paintingful with 894k and 144k posts respectively are the best choices for hashtags.
For our watercolour painted dog, here are some hashtags that can be used
Step 3: Know the ladder
Imagine the different hashtags in successive order of how many posts they each contain, like the rungs of a ladder. Let's take the above example involving hashtags for painting.
You have to conquer the hashtag with 144k posts first before moving on to stand out in the hashtags with 507k or 89M posts.
The reason why you have to go one by one is simple- you are bound to do better in the micro test when there are fewer posts to compete with. 
Little competition means that the first few people that see your post will find it more engaging than the others. 
If you do well in 144k posts, then you are likely to do well later on in 507k and further 89M posts, consequently exposing your channel to a larger and more varied audience.
In our example, using the hashtags, we previously circled in red,
Let's take a look at how we fared in different hashtags.
In the hashtag that has around 100 posts, this post is in both the top and recent tabs, meaning it stood out from the rest of the posts.
However, in the hashtag that has around 500 posts, the post is only in the recent tab, which makes it harder for it to stand out.
Step 4: Know your digital marketing tools and resources
You're not in your Instagram marketing journey alone and without help. If you want to reach out to as many people as possible, then you have to enrich yourself with the knowledge and equip yourself with the skills required to do so.
Some digital marketing tools that our team found useful are:
AutoHash:

AutoHash is an app that uses computer vision to generate the best hashtags for you on Instagram. The app is not just cool, but the people who work at AutoHash respond almost immediately, releasing a bot version when the app was facing technical difficulties. Extra points for excellent customer service!
 Top Tags:

Another useful app, Top Tags, has an incredibly user-friendly interface. The best feature has got to be the ability to mix hashtags of different categories to get the most relevant hashtags.
HashMe Hashtag Generator:

If you aren't sure what exactly would be "relevant" for your post, you can simply upload the picture you want to post on HashMe and instantly get the best hashtags on Instagram tailored for your post. Kudos to the image processing technology of this unique app!
Hashtastic:

It is a website (

https://hashtastic.eu/

) that takes the topic of your post and the average number of likes that you get per post as inputs to give you the most suitable hashtags. The app is unique in its way of considering your position

before

providing you with the right hashtags.
Mentionlytics:

A robust social media monitoring tool that can help you analyse what needs to be done and what needs to be stopped. You can analyse almost any component in present-day digital marketing strategies, providing you insight on what needs to be done further
Tools aren't enough. You need information and guidance. Here are some resources that we found to be enlightening:
Prof. Seema Gupta's Tutorials:

Brilliantly and briefly explained, Professor Seema Gupta, an IIM Bangalore professor and digital marketing expert, gives you all the necessary details required to improve your Instagram growth in 2020. Her videos are suitable for Indian audiences and recommended for all.
Prof. Seema's Website:

How can we not love an expert? Her website offers courses and provides potential digital marketers with blogs that can make a difference in their career.
Dominik's Tutorials:

Relatable and just like you and me, he is learning what goes wrong and what goes right and is kind enough to document the process as fun videos so that we can learn.
Step 5: Know how to enhance your post
While it is crucial to include hashtags to increase your chances of your post getting popular, it is equally important to make sure you have an engaging post in the first place. Here are some tips to augment the quality of your post, so that the usage of hashtags will further enhance its propagation. 
Make it bright:

Humans are programmed to notice things that are brighter than the contrast, which is why Instagram's wall is all grey. Use the filters to make the picture more vivid and contrasted (in a limited way, we don't want to mislead people!)
A picture speaks a thousand words:

Avoid using too many words, and try your best to convey as much meaning as possible with images. 
Less is more:

Don't overdo it, your content should be explicit and easy to understand without too much effort necessary to understand it.
So, to conclude:
Identify your competitors and where you stand.

Follow all the steps required to find the best hashtags on Instagram.

Keep learning about how you can market your content better. 

Have engaging, concise content.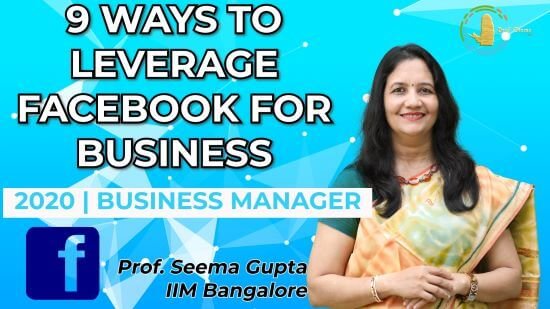 Make the most of your Social Media Marketing strategy by leveraging Facebook for your business and grow exponentially.
Read More »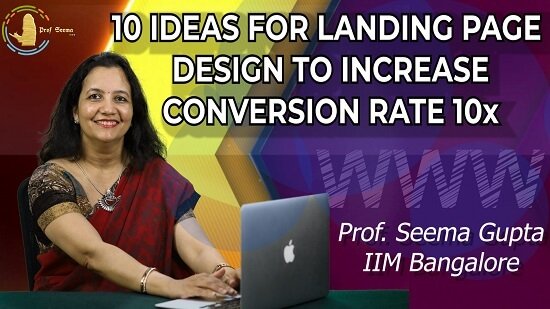 Transformational ideas on how to create the best landing page design and how it can help your business grow by multitudes.
Read More »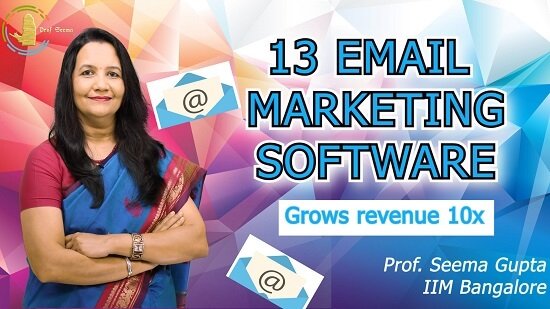 Learn to Automate your email marketing campaign like a pro using latest email marketing software to explode your business.
Read More »
HERE IS HOW I CAN HELP YOUR BUSINESS GROW
Don't just stand by and watch others make millions! Jump in and leverage digital marketing to skyrocket your business!