So what is TikTok? TikTok is the new fun  video sharing platform that has made everyone a content creator by making the process of content creation easy and enjoyable… It made its entry into the Chinese market in 2016 by the name of 'Douyin.' The  app named 'TikTok' was launched worldwide in 2017.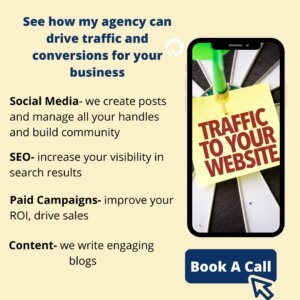 ByteDance, the owner of Tiktok, acquired Musical.ly for an estimate of $900 million, which is a video-sharing app based in Shanghai with more than 200 million users worldwide and A large chunk of this following is in the U.S. As of Now, The social media app is accessible in 141 countries, and supports 39 languages. 
An easy to use interface with an exciting mix of entertainment and clickbaity news which is backed by a mighty A.I. that filters the content for a personalized experience, lead to the app's success. Despite only being released in 2016 (globally, in 2018), it was one of the most-downloaded apps of this decade.
What fuelled Tiktok's success is that it provides a more significant level of interaction with users than its competitors. Timer is a unique feature on TikTok, that allows you to create video cuts in real-time. Also with the help of the trim icon,  you can  record a song for a few seconds, then pause, and reposition yourself, and then continue recording from the same point in the song.  Timer can also be used to adjust the length of your video. 
 TikTok's launch in India is one of the primary reasons for its success; It has been downloaded 467 million times in India – which accounts for nearly a third of its total downloads.
Understanding the uniqueness and the potential of such a social media platform, Facebook launched its app called 'Lasso,' which is supposed to compete with Tiktok. Lasso is limited to the U.S. and can only be accessed using Facebook or Instagram. Lasso registered almost 70,000 Downloads in the first four months, after its launch in the U.S. On the other hand, Tiktok witnessed around 40 million downloads in the same period. 
TikTok has around 800 Million active users as of now.
So is Tiktok something that belongs in the league of Youtube or Instagram? 
Well, Tiktok was able to enter the leagues of greats like Instagram, Facebook, but it needs to work a bit harder to stay in it.
Tiktok does sound as unique as Youtube, but it took Youtube more than just a novel idea to be such a great success. Youtube's superior marketing strategy is what makes it different from other social media apps. For Tiktok to succeed, it needs to create a sound strategy to create constant revenue streams.
All the social attention that Tiktok captures need to be used to drive revenues. Tiktok has made big firms realize that they have an ample amount of users and is a fantastic platform to interact with them. Now Tiktok must be able to handle this interaction between firms and users in such a way that it doesn't cause any issues, both to the user and to the firms.
Want to learn about Social Media Marketing? Check out this Course. Register now!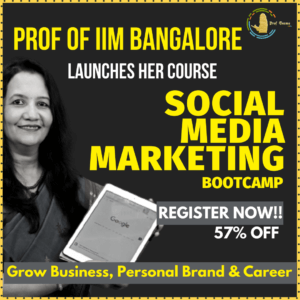 AUDIENCE
It is essential to understand that Tiktok is a social hub for young people. Even now, the age segment of 16-24 constitutes for about 41% of TikTok's users and 66% of the users are under 30. Therefore, Tiktok can be useful to your brand if your target audience is youth. Most of the content that circulates on Tiktok revolves around classes, homework, and student life. So Most of the brands that are targeting a young audience are looking forward to invest in TikTok.
TIKTOK CHANNEL
Having your Tiktok channel allows the brand to have complete authority and independence over its content. They can also use that channel to create the right social image of their brand. Brands are looking forward to having their channel to communicate with their audience. NBA was one of the first to have their channel on Tiktok. They post videos and clippings of NBA stars hanging out with each other and other exclusive content. What makes their content unique is that they show a very casual and humorous side of the players. It makes people like the NBA more, and people can relate to their content.
TikTok's Business model initially had only in-app purchases. Users need to buy coins which are used to purchase virtual goods such as emoji or stickers to fans. The in-app purchases are a source of revenue, but the ad placement strategy of TikTok and its business model will decide whether it will lead in the long run or not.
Unlike Youtube, It does not have a revenue-sharing model as of now. However, we can expect it in the coming years.
If you are new to advertising on TikTok, do read  Complete Guide to TikTok Advertising. 
TIKTOK'S PAID ADVERTISEMENT PROGRAM
Let's look at some ways in which Tiktok generates revenue.
IN-FEED NATIVE ADS
Tiktok generates revenue by allowing brands to show their ads to its users. The videos on Tiktok are 15 seconds long. These ads appear in between the videos and can take the whole screen and are quite similar to Instagram stories. The user can skip these ads. These ads are shown to targeted Youtube users by TikTok. These ads are charged mostly on CPM (cost per 1000 views) to track the ad's success. Some other available metrics are CPV (cost per view) and CPC (Cost per Click).
BRAND TAKEOVER ADS
Brand takeover ads play as soon as you open the Tiktok app. When you click on these ads, they redirect you to the brand's official website. TikTok can generate a considerable amount of revenue from these ads. However, Tiktok ensures that no user sees more than one brand takeover ad per day, which acts as an upper limit to the profits of Tiktok. TikTok's pricing for Brand takeover ads can cost about $50,000 to $100,000.
We can observe that Tiktok can increase its profits by changing the limit of the brand takeover ads it shows to its users, from one. However, they are not increased as users might find it irritating. After all, no one likes it when an ad greets them every time they open the app.
HASHTAG CHALLENGE
Now comes the wildcard of TikTok's Business model, the hashtags.
TikTok played it smart by understanding how Instagram uses hashtags and decided to put it to better use.
This kind of advertisement allows the use of promoted hashtags. These challenges take the user to the main page of the challenge, where they can see the instructions of the challenge. 
The TikTok's pricing of hashtag challenge is a flat fee of Rs.1 Crore for the first six days of a challenge, with   an additional charge  of around Rs. 66 lac – 130 lacs to promote the challenge (UGC). 
Sounds a bit hard on your pocket, right?
Well, TikTok knows that brands cannot neglect to advertise on TikTok if they want to be in the game. So it charges them heavily for it.
Hashtag challenge is one of the primary sources of income for TikTok's business. Guess became  the USA's first brand  to launch a hashtag challenge on TikTok in September 2018. They nudged the users to wear their denim and perform the #INMYDENIM challenge. 
The campaign, partnered with TikTok, ran for a week and ensured that every TikTok user in the U.S. was directed to Guess' #InMyDenim hashtag challenge when they opened their app.
BRANDED LENSES
People are always willing to try on creative things, and Tiktok decides to take advantage of it.
Tiktok is making the platform more interactive and more enjoyable with 2-D and 3-D Augmented reality branded lenses. These lenses, along with the hashtag challenge, can make the campaign engaging. Tiktok allows a brand to make its lenses. These can also help the user to get a better look at the product before its purchase.

IN-APP PURCHASES
TikTok's business model also includes selling coins to its users as in-app purchases. These purchases start  at $0.99 (around Rs 80) for a 100 coins and go up to  $99.99 (around Rs 8000) for 10,000 coins. TikTok Users  use these coins to deal with their favorite creator, who gives them digital gifts in return. Tiktok hasn't revealed its cut in this deal. However, Musical.ly used to get 20% of each transaction.
As of Q1 of 2019, TikTok generated around $9 million in revenue through in-app purchases, which was five times more than it was last year, according to a report by Sensortower. 
Though The Company's year-over-year growth is rapid, its sequential gain from one quarter to another in in-app purchases is even more eye-popping. From $9 million to over $50 million , Tiktok has observed a +310% YOY growth in in-app purchase revenue, according to a tweet by Adam Blacker.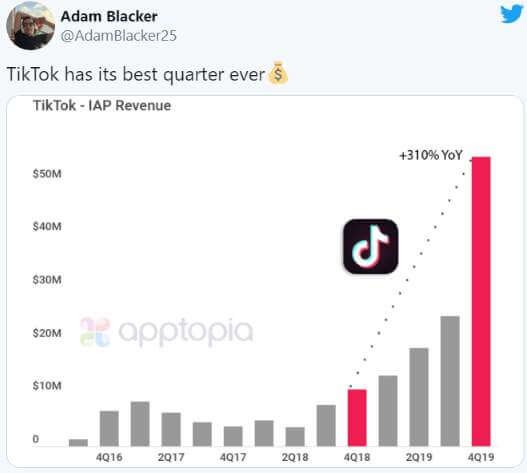 These are the ways TikTok generates revenue as of now. Though Tiktok is rising, It needs to optimize its plan according to the given market situation and bring out new creative ways to earn more. 
TikTok's Revenue
TikTok's business revenue clocked around $179 million in 2019– 71 percent of its all-time total of $247.6 million, These figures are decent, considering the fact that TikTok is still quite young compared to its rivals. 
When it comes to the IOS market, China is still one of the significant contributors to Tiktok's revenue ($123 million), which represents 69% of the total revenue. Only 20% of the revenue comes from the U.S., which constitutes about $36 million.
Talking about TikTok's Revenue from India, with 611 million total downloads, India forms around one third of it's audience, but the country accounted for only Rs 25 crore revenue for quarter-ended December 2019, according to Sensor Tower.
Compared to the US, TikTok was downloaded 165 million times and generated $86.5 million (over Rs 650 crore) in revenues in 2019. Whereas, in-home country China, TikTok has around 197 million users, and the app contributed $331 million (nearly Rs 2,500 crore) in revenue to ByteDance during the year.
However, it needs to keep up with the pace to be in the Big boy's league.The current Tiktok business plan is decent, but there are a few more ways that can make Tiktok earn even more.
CREATOR CONTENT AGREEMENT
What makes Youtube unique is that it promotes its users to post more content using incentives. If you can make a lot of people watch your video, then YouTube pays you some amount, based on the ad shown on your videos and other factors.
WAIT!
That sounds more like an expense than a profit?
Well, it will generate revenue for TikTok as it will promote people to make more exciting content, which will increase the number of users down the road. 
More are the users; more will be the in-app purchases; more brands will invest in advertising on TikTok; more will be the profits of TikTok. The user content agreement can be an everlasting source of income for Tiktok. If executed cautiously, it can be the highlight of TikTok's Business Model. The terms should be made in such a way that it is a win-win situation for both TikTok and its users.
OPTIMIZING THE HASHTAG CHALLENGE
Hashtag challenge can be further optimized so that more brands can use it. Currently, brands use the hashtag challenge to promote their products.
What if it could be used for food chains to drive their sales?
If Tiktok could include geo-filters in its library and nudge the people to make a video, say, in McDonald's using its filter, that will  make people visit McDonalds more.
SCRATCH TO GET COINS
How exciting would that be if you could get some TikTok coins every time you use some service or buy some product? Or if you get coins when you use GooglePay or PayTm to pay for services.
Well, TikTok coins can open ample options for collaboration with different brands. 
Example- When you pay using Paytm, You get some Tiktok coins.
Buy a Coke and Scratch the coupon on its label to get coins.
These sources can reduce the dependency of TikTok's business model on its primary sources.
These kinds of collaborations can be extremely beneficial for Tiktok as well as the other brand.
HASHTAG DAYS
No one wants things to get monotonous, especially on social media apps, as it is the only thing that drives away boredom in our lives.
Everyone wants to have new and exciting content on their feed every time. 
This can only be achieved in the long run if people do have a reason to post regularly.
Like Instagram, TikTok can also have its hashtag days.
Instagram makes its hashtag days in such a way that it encourages people to post a picture using that hashtag like #MusicMonday, #ThrowbackThursday, and #TravelTuesday. It makes sense as it is an app for sharing photographs.
Tiktok can optimize this daily post ritual around videos rather than photos. Example #TwistTuesdays- where people use it with a video of dance steps by Tiktok.
The Dance step can be changed every week by Tiktok to add the element of newness.
These elements will indirectly make the foundations of TikTok's business strong.
Creativity is the key to success, both to Tiktok and to the brands advertising on it.
Also, feel free to read my article on How to make Smart Strategies for TikTok Marketing. 
COLLABORATION WITH GIANTS
What is the first thing you do when you go to watch an IPL match in a stadium? 
Every one of us update their Instagram stories and send their friends a snap. It has become a routine to update your social media account on Instagram and Snapchat.
Can Tiktok ever be part of this elite group?
Well, TikTok can act as a perfect blend between Youtube and Instagram. It can lead this group very quickly. Example- Tiktok can collaborate with BCCI and have a unique dance move for every IPL season. What people have to do is perform that move between the matches. 
These kinds of collaboration can act as a game-changer for TikTok's business and hold the capacity to disrupt the social media market.
Affiliate Marketing is a vast topic, buy this E-book to learn about it!
TAKING ADVANTAGE OF THE FLOW
Everyone has a deep emotional attachment with holidays. Well it is a beautiful feeling, isn't it?
It gets even better when there are some rituals to perform. TikTok can create a lot of buzz by creating its social rituals. These can be some tasks that make people feel more connected with the festival. 
Since India holds a lot of its followers, Tiktok can collaborate with some ethnic brands to encourage people to wear ethnic clothes and perform some exciting dance moves on Diwali.
These kinds of social movements on festivals can make people have the same emotional connection with TikTok as they have with that festival.
So don't be surprised by some of these acts soon!
SUMMARY
It is of utmost importance to understand that TikTok is a social media platform for the youth. Tiktok was able to make a strong impact when it was launched in the market. It is still at its very young phase, so we can expect a lot of changes down the lane.
 The current TikTok's business plan is decent but needs to revise itself from time to time. As of now, it includes in-feed native ads, brand takeover ads, hashtag challenges, and in-app purchases to drive it's income.
However, It can always learn from its rivals and use some of its key features in its favor.
The current TikTok pricing is on the higher side, and it also needs to be changed if it wants smaller brands to adapt to TikTok as well.
If TikTok plans on playing big, (which of course it is planning), it won't be long when it brings some of the changes as mentioned earlier. 
Let's see!
Well, now it's time to hear it from you guys!
What do you think about Tiktok and its business model? And what changes should it bring to generate more revenue?  Feel free to share it with me by leaving a comment below.
Read my articles on Complete Guide to TikTok Influencers in India , How TikTok Marketing made us fall in love with it and Quick Tips to earn money online in India.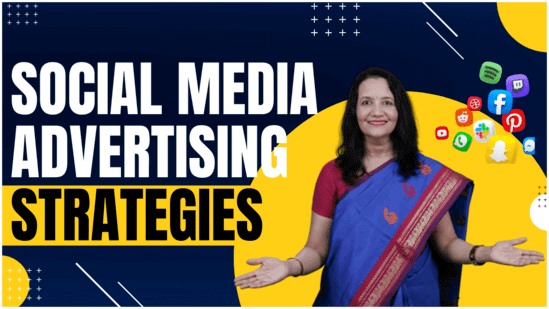 Spread the loveAccording to a study, an average person scrolls close to 300 feet of social media content every day. That's the height of Qutub Minar! Thinking about the amount of time that we tend to spend on social media daily, I find it quite believable. The main idea for social network advertising is to
Read More »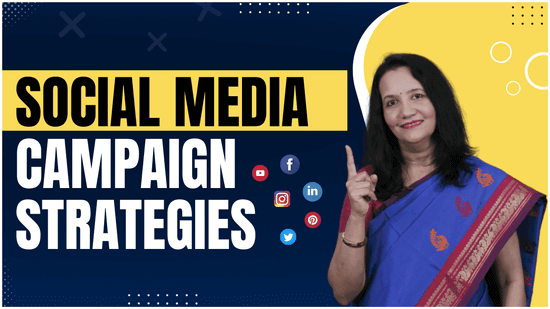 Spread the loveDo you want to create social media campaigns that will make your brand a sensation? Read these five strategies to grow your social media and blow your audiences' mind.Social media campaign is nothing but a series of coordinated activities aimed to promote your product or raise brand awareness in a community. We all
Read More »
Do you want to create excellent landing pages? Do you want to cutdown the cost required to hire a webpage creator. Read the article to know about SeedProd, an excellent landing page builder plugin for WordPress.
Read More »
HERE IS HOW I CAN HELP YOUR BUSINESS GROW
Don't just stand by and watch others make millions! Jump in and leverage digital marketing to skyrocket your business!