The world of mobile apps has revolutionized the way we use technology in our day to day lives. Now, with just one click, we can order our favorite food, shop groceries, recharge our mobiles, read newspapers and also get entertained. These apps help us get more personalized content using technologies like artificial intelligence.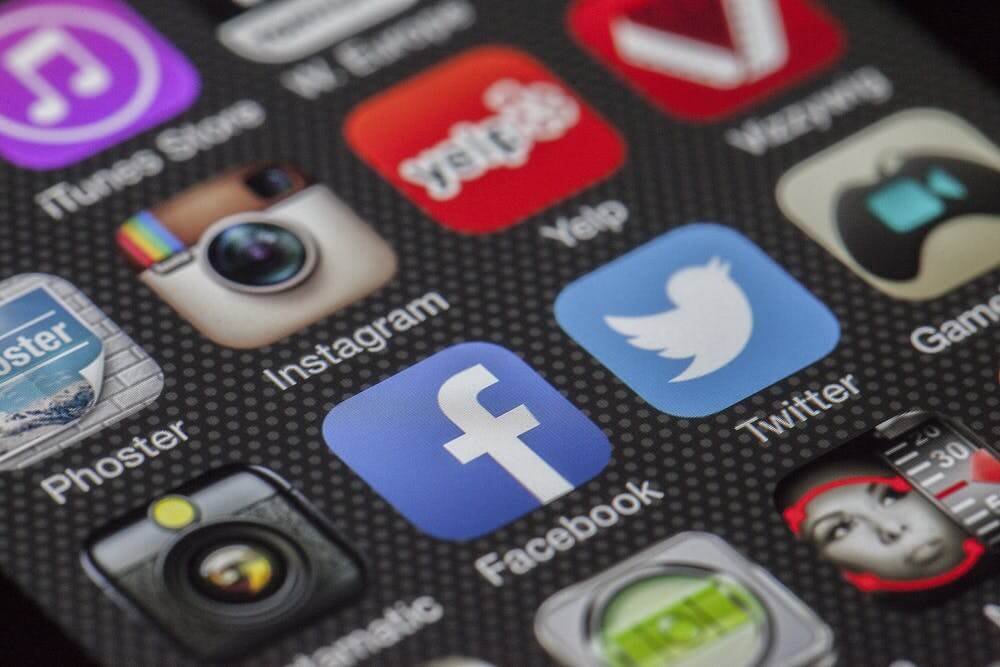 They also help save a lot of our time. Giants like Flipkart, Paytm, Instagram, Facebook, and Snapchat have earned an enormous amount of revenue from their mobile apps because of the technological ease with which they can be used making it easily accessible to a novice. Apart from the commercial value, these apps have made living simpler with easy access to a lot of amenities of life.
With the ease with which these apps have reached the masses, it has opened business opportunities to its makers by providing advertising platforms to its clients to reach out to a varied section of the population.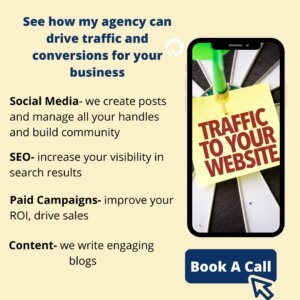 One of the most popular of these apps which has the youth of the nation hooked as a platform to vent out their acting, editing, and film making skills is TikTok. It is an amalgamation of social media networking sites like Instagram, Snapchat and Vines where the user can share talent videos depicting lip-sync, comedy and loopings and can also comment, react, chat as well as maintain the privacy of their accounts.
It was launched by ByteDance in 2016, after the massive success of Douyin, a similar app like TikTok which gained an immense fan following in China. Following Chinese RestrictionLaws, ByteDance could not introduce the latter in the international market and hence TikTok was born.
TikTok's rise to fame
Owning to the fact that this video-sharing app has an efficient marketing strategy, it made an astonishing 500 million viewer's fan base in the first three years of its launch. It gained immense popularity in the international markets due to its appeal to the masses.
It became one of the most downloaded apps on Google Play Store and Apple Store during the previous decade. It was appreciated by the US, Indian and Thailand markets and within no time was used by a little less than half of the population of these countries. The major reason for its popularity was its availability in 75 languages and its ability to cater to both android and IOS users who could install it in their respective devices.
As a part of Tiktok's marketing strategy, it merged with musical.ly on 9 November 2017. ByteDance, Tiktok's parent company spent up to $1 billion to buy musical.ly, an app where lip-sync and comedy videos were shared.
The soundtracks in these videos could be chosen by the user and accordingly edited. It was a big hit with the US teenage group.
After the merger, the app was called Tiktok which had a larger community of individuals and a vast collection of the dataset of the users. 
Read The Complete Guide to Top TikTok influencers in India and Social Media Strategy and planning to boost your social media market skills today!
TikTok's marketing strategies
Tiktok uses hashtags to keep up with its user engagements. Hashtags are used to connect people who post similar content. The most famous one to date is #tumbleweedchallenge, which was posted by Jimmy Fallon. In this challenge, the user had to drop to the ground and roll like a tumbleweed, with a western song playing in the background.
This gained over 8,000 submissions globally and had an immense 10.4 million user engagement. Jimmy Fallon has continued to give challenges since then.
Other famous ones are #InMyDenim by Guess and #GalaxyA by Samsung. These brand marketing campaigns collaborate with famous influencers on the app to promote their brands on large scales.
In #InMyDenim challenge, the users were supposed to flaunt their best denim looks whereas, in #GalaxyA challenge, the user had to write A on their palm and then teleport it to another user's hand using transition effects.
Recently #bottlecapchallenge shot to fame where the tiktoker had to kick the cap placed on top of a bottle making sure that the bottle doesn't fall. These challenges have attracted millions towards the app and increased Tiktok's user engagement exponentially.
One of the smartest moves of this app is to promote education on its platform since most of the young crowd is associated with it. Education is an important tool which can act as a bridge between the youngsters and the app. It has come up with EduTok, a platform on Tiktok where mentors can upload educational videos. TikTok said that EduTok's main aim is to 'democratize learning for the Indian digital community'.
They also plan to collaborate with Josh Talks and The Nudge foundation under Edutok's mentorship program in an attempt to bring education from online to offline mode. Following the app's recent ban due to Madras High Court order India for a few months because of the sharing of inappropriate content, the same was resumed after assurance from Tiktok that it would be working on methods to remove inappropriate contents. Hence the adaptability of the team Tiktok to uphold the content's social values adds on to it having a much more popular base.
The app also gets promoted by celebrities indirectly too. These filmstars have found the app as one of the many ways of promoting their movies, outfits, personal lives, workout regimes, pets, and their songs. Many old songs and dialogues have gained popularity now because of these tiktokers, who started using them in their videos.
Just like other video editing apps available in the market, this app offers a wide range of editing tools that can be used by the user on their videos before uploading it for public viewing. A single app offering hundreds of features gives it an edge over other apps. The app does its marketing via product influencers on a large scale.
These influencers place the products in their videos and promote them. Also, the app has introduced features like react and duet. In react, the tiktoker can make a video of their reaction to a particular video whereas, in duet, the tiktoker can make a video with another user sharing the same screen space. Both of these features have had positive responses from the user's end. By doing so, the brand has achieved an increase in its fan base.
As a part of its marketing strategy, Tiktok has a variety of videos shared by people from different walks of life. These videos include stand-ups, shared by comedians who wish to engage the audience in a laughter riot through technology to gain fame. Dancers share their videos to flaunt their electrifying dance moves.
Pranksters gain a decent amount of viewership based on how they connect with the respective audience watching it. Fashionistas have made short DIY videos as well as various tutorial sessions to discuss the latest trends in fashion. These videos are popular and have a huge female fan following. This comes with no surprise as the percentage of female user engagement on tiktok is more as compared to men. Makeup enthusiasts have also found out a way to show their skills. 
The app has found an extremely efficient way to encourage customers to share videos of themselves using or interacting with the product in some way. The brands can either promote themselves on Tiktok's channels or work with influencers. Generation Z is more immersive and they like to be fully involved in the experience. Following similar lines, a restaurant in China named Haidilao tried experimenting with a DIY dish. The restaurant was amazed at the number of unique and off-menu dishes got created. The customers were also encouraged to film the entire experience and upload it to Douyin. Once a few patrons uploaded their culinary attempts, others flocked to the restaurant so that they could also create their meal and make a video. Ultimately, more than 15,000 people requested the DIY option, 2,000 ultimately uploaded videos of their creations, and 50 million people viewed the videos.
One of the most intelligent of all the strategies used for marketing is to add a personal side to the video to help the audience to relate better. NBA (National Basketball Association) posts videos on tiktok of players working out dramatically to music or dancing on the court to spread a relatability factor among the audience. This is unlike its Instagram handle, where only basketball-related content is posted.
This strategy is a way of connecting the players and the audience. Even if a viewer isn't a basketball fan, they might still consider following NBA players or rooting for certain teams if they saw a funny or motivational video about them. Also, organizations like the United Nations IFAD(International Fund for Agricultural Development) have used tiktok to promote itself.
This organization seeks to eradicate world hunger by promoting rural agriculture. Since tiktok is known for light-hearted content, IFAD has creatively used this platform to promote its cause using informative posts and motivational videos that optimistically encourages viewers to change the world. 
The present generation shows a lot of liking towards animals. Keeping this in mind, the San Deigo Zoo has marketed itself on tiktok by sharing cute videos of animals with fun music in the background and has gained a decent viewership on its handle. To promote itself further, it has dueted with other animal-friendly accounts to bring a hike in its user engagement. It is a great example of how two brands can cross-promote using tiktok features.
 People from different strata of society can easily access the app, make interesting videos, edit it and upload on their TikTok accounts. Unlike the fancy and technical video editing apps available nowadays, the tiktok app has given a sense of power to its users that even they can use present-day technology according to their own needs.
Also, the minimal amount of prerequisites one requires to access this app is another form of its marketing strategy which is working wonders for it. One just needs a wifi connection and a smartphone to make themselves a part of the tiktok world.
Tiktok'sfuture marketing strategies include brand takeovers, in-feed native challenge videos and Snapchat style 2-D filters for taking photos.
As the app is particularly popular in the young generation, it has a huge client base for the marketing of products of beauty care, healthcare, clothes, fashion, foods, and drinks. The marketers get an economical platform for advertising their products to the target audience. 
Overcoming tough times
Off late, Tiktok dealt with a lot of criticism because of the amount of addiction it is causing amongst the youth of the country. It was also looked down upon for being used by young children who were unnecessarily straining their eyes and were getting themselves exposed to pornographic content. The app was getting associated with unemployment and soon its public image went down.
Thanks to the efficient and praiseworthy marketing team of Tiktok, within no time they came up with excellent ideas to maintain their stand in the entertainment sector. Firstly, they removed spam accounts from their app and hired techies for content moderation.
They also removed 6 million videos from their app which did not comply with the company's rules and regulations. They have also set up a restriction that children below the age of 16 could not get featured on the "for you" page. An addiction reduction feature was added to the app in 2018 which sends a notification to the user if he/she is on the app for more than 90 minutes at a stretch.
Right from the time Tiktok got launched in the market, it had faced a series of ongoing difficulties. But interestingly it had hit the right chords with the users and despite facing a lot of criticisms and getting banned on and off from countries like India, Indonesia amongst others it has managed to grow its fan base.
It constantly made changes based on market needs. It took advantage of the easy access to the internet nowadays and how the present-day youths are mostly staring at their wide screened mobile phones. It is one of the greatest sources of entertainment today and every third person now is on Tiktok. It has become a source of income for many of these tiktokers who upload their video and in turn, get paid a hefty sum of money. 
Is Tiktok so good?
With the positives come the negatives too. Many of these social media networking sites make people forget their true selves. These people get so much obsessed with the western culture that they start forgetting their own identity. Being influenced by celebrities and influencers make these youngsters forget about their social behavior and family values too.
These videos are shaping their thoughts, speech, and mentality in disguise. As the app gives the youngsters with their three-minute fame peaks, many are obsessed with this and can go to any extent, even at the cost of their bodily harm, to get their shot of fame. Recently a young boy accidentally shot himself from the service revolver of his father, while shooting for a Tiktok video. A certain amount of restraint is required in the handling of such apps which gives you unlimited access to public viewing.  
The world of marketing has taken over all the fields of study in the present scenario. No matter how well an app is designed, how intricate its features are or how well its user interface may seem, if the app doesn't have a diligent team of marketers then everything else might end up in vain.
Marketing forms the crux of a product. It is the primary component of e-commerce and business management. Just like in this article, Tiktok did not give up despite getting banned several times in a row in different countries now and then. It went through difficult times right from the start but its marketing team kept promoting its new features effectively with effective strategies until it gained a strong position in the market.
If you want to get deep insights of Tiktok, read this Quick Secret Guide to Tiktok Business Model, Smart strategies for TikTok marketing, Guide to TikTok advertising.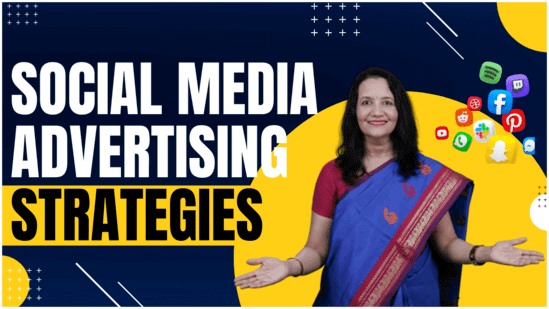 Spread the loveAccording to a study, an average person scrolls close to 300 feet of social media content every day. That's the height of Qutub Minar! Thinking about the amount of time that we tend to spend on social media daily, I find it quite believable. The main idea for social network advertising is to
Read More »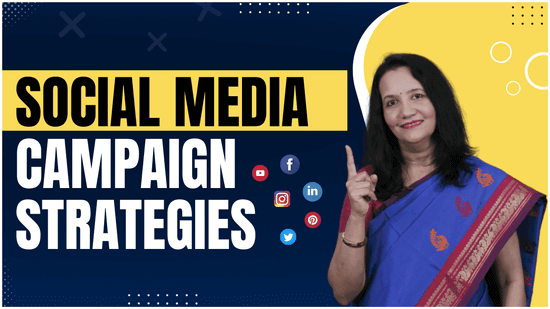 Spread the loveDo you want to create social media campaigns that will make your brand a sensation? Read these five strategies to grow your social media and blow your audiences' mind.Social media campaign is nothing but a series of coordinated activities aimed to promote your product or raise brand awareness in a community. We all
Read More »
Do you want to create excellent landing pages? Do you want to cutdown the cost required to hire a webpage creator. Read the article to know about SeedProd, an excellent landing page builder plugin for WordPress.
Read More »
HERE IS HOW I CAN HELP YOUR BUSINESS GROW
Don't just stand by and watch others make millions! Jump in and leverage digital marketing to skyrocket your business!
With the positives come the negatives too. TikTok is addicting because it  makes people forget their true selves. Being influenced by celebrities and influencers make these youngsters forget about their social behavior. These videos are shaping their thoughts, speech, and mentality in disguise. As the TikTok gives the youngsters with their three-minute fame peaks, many are obsessed with this and can go to any extent, even at the cost of their bodily harm, to get their shot of fame. Check out this article to know more about the shocking impact of social media on youth.
As TikTok is particularly popular in the young generation, it has a huge client base for the marketing of products of beauty care, healthcare, clothes, fashion, foods, and drinks. The marketers get an economical platform for advertising their products to the target audience. Check out this article to know more about TikTok business model.