Without a proper social media strategy, your social media plans and efforts will not fructify. You need to be equally aware of both the big picture and the small details and proceed in a systematic manner.
The first question is, what is social media strategy? 
Social media strategy refers to the step-by-step methodological approach to achieve a certain objective using social media. The objective will depend on your business. Do you want to drive conversions? Or do you want to drive more traffic? Social media marketing strategy is paramount in today's time and age. A solid social media marketing plan can take you to great heights.
Don't forget to read my article -- Quick Secret Guide to TikTok Business Model.
With me so far? Good. Now, let us see the 6 steps to crafting your social media strategy.
1)Listening
"Most people do not listen with the intent to understand; they listen with the intent to reply."
These lines by Stephen. R. Covey applies to life as well as social media.
 An active cross-platform and holistic listening is the key to a successful social media marketing plan. You have to listen across all platforms. Listen not just about brand but also the category. You can get wonderful insights from listening.
For example, when Kissan Ketchup analysed the voice of the customer, the company found that consumers judge the ketchup based on the quality of tomatoes they are made of. In fact, some even thought that ketchup is made from pumpkin and other cheap ingredients. People also thought that the better the quality of tomatoes, less is the need for artificial flavour-enhancing ingredients. Thus, Kissan launched its wildly successful Kissanpur campaign to capitalise on customers' positive opinions and dispel the negative ones.
2) Goal Setting
From listening, marketers can understand the positive and negative sentiments prevailing about their brand in the market. The goal should be to strengthen the positive sentiment and reduce negative sentiment.
Also, goal setting may involve brand re positioning, creating more buzz.
3) Strategize
The strategy consists of three main parts—(i) Content Strategy, (ii) Target Group, and (iii) Platform.
a. Content
It can be of video, images, text, case study, eBook, blogs, how to, info graphics, podcasts type Focus should be on 3 Cs -- Company, Competition and Customer
It should make content that is in line with brand story and vision; should make content that is unique and hence diff from competition and make content which resonates with customer
b. Target Group
There are three main segments here:-
Customers -- product benefits, delivery, after sale service, warranty, USP
Opinion leaders – They are more sophisticated. So they are interested in future, industry insights, forecast, projections, R&D, previews, Pilot tests etc
Public – They are more interested in CSR, Vision, Purpose, Brand story, awards, culture, financial statements
c. Platform
Different target groups are present in different concentrations on various social media platforms. It is essential to reach out to the chosen target group on the right platform for maximum effectiveness.
For example, if the target audience is opinion leaders, Twitter may be the platform of choice; if the target audience is general public, Facebook may be apt choice; and for a B2B company targeting customers, Linkedin may be more relevant.
4) Implementation
Planning only solves half the problem, it is implementation which is the key to success. In the case of social media, implementation consists of two parts—(i) Timely posts, and (ii) Reaction checks
1. Timely Posts
Analytics must be used to identify the right time to post. The content should be scheduled at apt and regular intervals. This activity is better done with the help of scheduling tools. The most commonly used tools are—(i) Buffer, and (ii) TweetDeck.
2. Reaction Checks
In social media marketing, reaction checks fall under the category of crisis management. At times, although well-planned, some social media posts may backfire. In order to avoid excessive damage, the audience's reaction to every post should be assessed.
5) Measure
A good approach would be to define the measurement metrics right at the beginning while deciding the campaign goals[2]. The campaign will be considered a success if the target of meeting a certain goal is achieved.
Its good to be specific about goals like achieve 100 shares on FB or get survey form filled by 1000 users instead of saying the goal is to increase reach or get survey forms filled
Some of the most widely used social media metrics are: (i) Engagement Rate, and (ii) Economic Value.
1. Engagement Rate
Engagement rate is the weighted sum of likes, comments, and shares as a percentage of reach.
2. Economic Value
Economic value per visit is total value of conversions divided by number of leads
6) Improve
The results should be measured and compared with the goals and if shortfall is found in achievement, the next focus should be on restructuring the strategy to meet the goals. If the goals are met, then, the listening exercise should be repeated to establish new goals and a new campaign to meet these goals.
For more tips on Social Media strategies, make sure to read Easy tips on hashtags for likes on Instagram, Instagram Marketing and Ideas to increase subscribers on YouTube.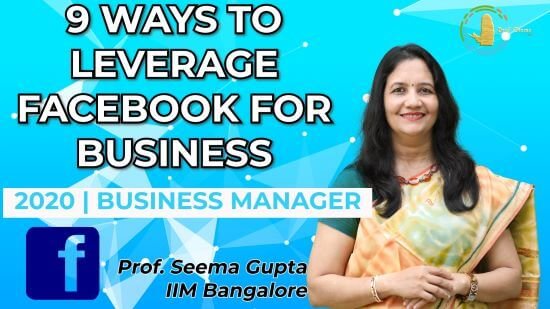 Make the most of your Social Media Marketing strategy by leveraging Facebook for your business and grow exponentially.
Read More »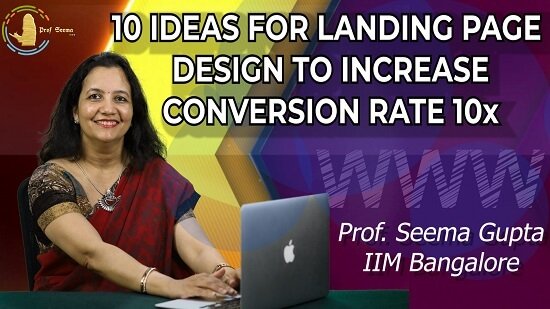 Transformational ideas on how to create the best landing page design and how it can help your business grow by multitudes.
Read More »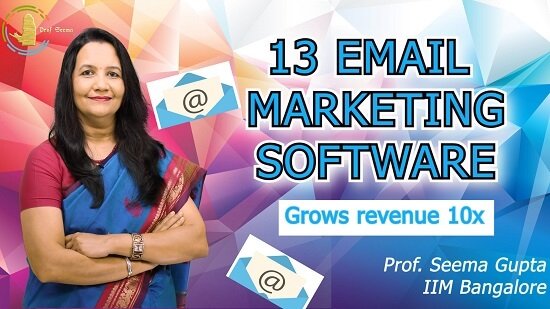 Learn to Automate your email marketing campaign like a pro using latest email marketing software to explode your business.
Read More »
HERE IS HOW I CAN HELP YOUR BUSINESS GROW
Don't just stand by and watch others make millions! Jump in and leverage digital marketing to skyrocket your business!