New to the world of Freelance Digital Marketing? Looking for a step-by-step guide that will help you navigate this vast business of Freelance Digital Marketing? Fret not, you have come to the right place; read along to find out more.
You have somehow landed on this article and read the above meme and are currently wondering, why not give this article a read? It might be quite interesting. What if I tell you that what I did above was just another type of marketing, surprising yea?
Everybody is subjected to marketing strategies by companies, individuals, firms, etc., without even realizing, so read along to find out what marketing is and the various kinds of digital marketing opportunities that await you in this competitive market.
If you are a fresher, check out my article on "How to start your career in Digital Marketing as a Fresher"
If you own a business and want some strategies to help grow your business check out my article on "Foolproof Strategies for Digital Marketing Business".
What is Freelance Digital Marketing?
On reading the above heading, three questions would have popped up in your mind, and they would be: What is Digital Marketing? What is Freelancing? and What is Freelance Digital Marketing? In that order, if I'm not wrong. So, let's delve deeper and find an answer to your questions.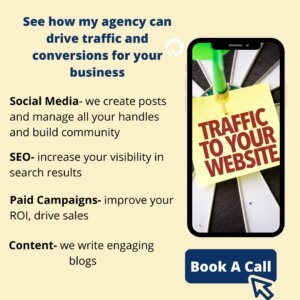 Digital marketing
These are the strategies and techniques which companies use to advertise through digital channels. This helps identify and build a target audience, convert them into customers, and boost the company's sales.
There are different types of digital marketing that the company employs based on its needs. These include,
Content Marketing: In this type of marketing, an individual markets himself or his company by writing about it, be it in blogs, newspapers and creates content and spreads that content in print or digital media.
Search Engine Optimization (SEO): In this type of marketing, individuals work to ensure the site or webpage of a company ranks first on Google or any other search engine so that it gets viewed the most when people search-relevant keywords, thus driving traffic which will increase the sales of the company.
Search Engine Marketing (SEM): This should not be confused with SEO as in SEO, we make sure our website ranks the highest in Google.
In SEM, the company or the individual pays the Search Engine to make his website more visible. With many companies adopting this strategy, search engines now use a complex system called the Ad Auction system to determine which Ad should appear. This is a part of Pay-Per-Click (PPC) advertising.
Check out my article on how to Win the SEM Marketing Game with these amazing tips! 
E.g., Suppose you search for Pizza on Google, then there is every chance that you might get Dominos Pizza's website as the first search result.
Social Media: In today's world, there are various social media platforms that one can use for marketing himself or his/ her company's products. You can create a story or post on Instagram or Facebook, Tweet about your product on Twitter, post a video on YouTube, develop genuine connections on LinkedIn and hence have maximum reach and provide engagement to your consumers.
Freelance
This term is associated with someone self-employed in his domain and not working in any company or firm. He may take up clients personally based on his own will and provide his service to them. The fields where freelancing is predominant include Graphic Design, Web Design, Music, Writing, and Acting, among others.
Freelance Digital Marketing
Putting the above two definitions together, we understand that freelance digital marketing or Remote Digital Marketing is a profession where a person is self-employed in digital marketing.
This person can be of any age with any qualifications but should have the skills required to succeed in this competitive field. He/ She should be well versed in the various areas of digital marketing- content marketing, SEO, SEM, social media, graphic design, should be well connected, and be able to meet the demands of his clients in the best way possible.
Now that we have understood what these terms mean let us know what it takes to be a Freelance Digital Marketer in this highly competitive world.
Skillsets required to be a Freelance Digital Marketer
To be a freelancer in any domain requires a person to be multiskilled and must be able to handle any situation smoothly. In the field of digital marketing, "When the going gets tough, only the tough get going." 
To succeed in this highly competitive field requires a person to have a fabulous presence of mind and time management skills, which he can use to his advantage to overcome the challenging situations he faces.
Some of the other essential skills a person needs include:
Search Engine Optimization (SEO) Skills: This is one of the primary basic skills required as a digital marketer. It needs you to design your website to rank first in Search Engines and make your product more visible.
This would require you to understand keyword research, on-page optimization, off-stage optimization, backlinks, etc.
Email Marketing: Emails are the basic modes of official communication between a freelancer and his clients. As a freelancer, you should have good email writing skills. You should be friendly and, at the same time, be responsive. You should have a great email marketing strategy to succeed in this field. Some apps like Mailchimp, getresponse can help you segment emails properly and manage time more efficiently.
Google Analytics: Analytics forms a major part of the digital marketing industry, as, once we post the content or do any campaign, we need to analyze its performance, and this helps us conclude what works with the audience and what doesn't!
This skill requires you to master google analytics that you can do on the Google Analytics Academy and integrate it with your website and use it to its fullest to increase efficiency and reduce costs.
Social Media Marketing: Social media marketing involves understanding various social media platforms, including Facebook, Instagram, Linked In, Twitter, etc.
You must be able to create an engaging post for your clients and your audience. You should be able to identify the target audience, design ads creatively, etc. An excellent place to start all this is at Facebook Blueprint.
Read my article on "Advanced Tips for Marketing on Facebook".
Affiliate Marketing: This type of marketing requires individuals to have proper contacts and form a network that will help them find the right influencers for their clients to promote their products. This is one of the fastest-growing markets and, once mastered, can benefit you to a whole another level.
Reading this would have given you a clear picture of the skills needed to become a freelance Digital Marketer, now let us look at how an ordinary day in the life of such a person looks like.
Everyday life of a Freelance Digital Marketer
To be able to do Digital Marketing as a Freelancer full-time would require you to be flexible, patient, and receptive to your client's different needs and wants. You should be ready to learn new things every day, take up multiple responsibilities, and do various tasks.
A day in the life of a Freelance Digital Marketer would ideally include the following activities:
Writing Blogs
Writing Newsletters
Meetings with Clients- Old and New- discussing strategies and explaining your work
Sending monthly reports to clients
Search Engine Optimization
Building Online Courses
Designing Case Studies
Learning the new happenings in the world of marketing
Improving website speeds
Creating Google and Facebook ads for clients
Use social media efficiently to enhance their visibility
Joining an In-House Affiliate program
Hold a podcast or a webinar
Create Presentation and Promotional material
Designing a website for their promotion or their clients for their products
The daily routine of a Freelance Digital Marketer is sure to include some if not all the above said activities and many other ones not listed above.
A Freelance Digital Marketer is always someone who loves the field of Digital Marketing and wants to get creative and explore it. This can be done at any age irrespective of your qualification; you just need to be skilled in that domain.
Pros and Cons of Freelance Digital Marketing
Now that we have seen the skills required to become a Freelance Digital Marketer and the everyday life of such a person, you might be tempted to pursue such a career, but I must tell you the pros and cons of leading such a lifestyle.
Pros
You can work from wherever you want, i.e., you can live wherever you want.
You are your boss, and you get to decide your schedule
Since you are working from home, you can save the time and money spent on commuting
If you feel bored working from home, you can work from wherever you want, a quiet coffee shop, rent a space near your home, etc.
You decide who you want to work with
You get to decide how much you earn based on the projects you take up or the clients you work with.
Instead of working on just one digital marketing domain, as you may get bored, you may choose to work on different domains to keep yourself excited in your work.
Cons
You will have to cope up with the tough and fierce competition prevailing in the industry.
You won't have a stable income. Some months you may get more, while in other months, it may be significantly less.
It is challenging to stick to a particular schedule if you are working from home and have distractions everywhere (Food, Sleep, Netflix).
Since you are your boss, you must make an overwhelming amount of decisions and deal with everything your client asks you to do.
Since this is a job for one person, you might get lonely and miss the regular corporate life with its vast offices and working with teammates with whom you can interact.
As you are not working in a company, you don't get company benefits like health insurance.
All this being said, to be successful as a Freelancer in general, you must be very organized, self-motivated, and must manage your time exceptionally well. Since you have no boss, you must be your boss and cut no slack on yourself.
This brings us to the main section of this article, How does a freelancer find his clients or vice versa? Where does he list himself so that he gets noticed?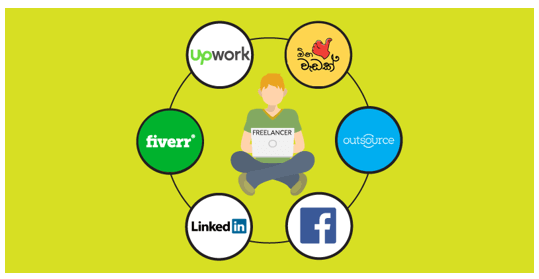 Freelance Digital Marketing Jobs
Having a good portfolio to land a remote digital marketing job is an added advantage in such a fierce and competitive market. To make sure that clients notice you and find you, you need to list yourself on any of the below platforms.
Upwork
Freelancer
Fiverr
Toptal
LinkedIn Jobs
99Designs
Guru
FlexJobs
People Per Hour
Clear voice Marketplace
The above are just some of the many sites which can get you started in the world of freelancing. Make sure to list your entire portfolio along with your previous work experiences. Don't forget to write a good job description and a personalized message that might attract the clients and differentiate you from the crowd.
Fear not, as it is only the first client/job, which is the hardest to land. Upon getting that and performing exceptionally well, clients might approach you through the power of word-of-mouth.
Watch this video to learn more about "How To Get Jobs In Digital Marketing"
Average Salary of a Freelance Digital Marketer
Having understood the various ways a freelancer can connect with his clients, let us see how much a typical Freelance Digital Marketer earns in his/ her different domains.
According to planable, the average salary of various digital marketers are as follows:
Digital Marketing Specialist – $51,000/yr.
Online Marketing Specialist – $77,000/yr.
Digital Marketing Director – $110,000/yr.
Digital Marketing Consultant – $70,000/yr. 
Social Media Manager – $53,500/yr. 
According to Glassdoor, the average salary is:
Digital Marketing Manager – $77,000/yr.
Digital Marketing Specialist – $67,000/yr.
Online Marketing – $37,000/yr.
Online Marketing Manager – $71,000/yr.
SEO – $57,000/yr.
As of March 2021, according to ZipRecruiter, the average salary of a Freelance Digital Marketing Manager is $68,970/yr. Which is approximately $33.16 an hour. This is the equivalent of $1,326/week or $5,748/month. The highest salary being $127,000 and the lowest being $22,500
According to an UpGrad Blog, the average salary of the various domains of Digital Marketing in India are:
Digital Marketing Manager – ₹8,09,777/yr.
PPC/ SEM Analyst – ₹2,50,000
SEO Specialist – ₹2,20,000
Social Media Analyst/ Specialist – ₹1,50,000 to ₹3,50,000
Content Marketing Executive/ Specialist – ₹2,00,000 to ₹4,00,000
Having analyzed the salary in India and the rest of the world, you are probably in the right mindset to leap into this world. Let me now guide you on how to go about this.
Getting Started as a Freelance Digital Marketer
With Freelance Digital Marketing being the perfect way to enrich your creativity, enhance your connections and build valuable networks and relationships, you can begin at any age and do it part-time or full-time.
Let me guide you through some of the steps to follow when entering the Freelance Digital Marketing Domain.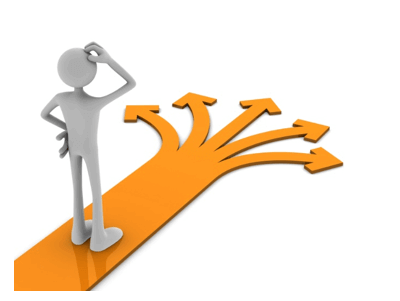 Narrow Down
Digital marketing being a vast field, it is first necessary that you find your niche, i.e., find out what kind of digital marketing best suits your skillset. Once you decide what you want to become, figure out who your target audience is and find a way to land clients.
There are various fields to choose from, which include:
Search Engine Optimization (SEO)
Email Marketing
Social Media Marketing
Affiliate Marketing
Content Marketing
Upon choosing any of the above fields of digital marketing or any other field within it that interests you, persevere and work hard to be the best in that area.
Polish your Resume
After choosing the stream you want to concentrate on, it is now your job to attract clients, which involves showing them that you know the most in that field and trust you.
This involves showcasing your past experiences in that field, creating mock-ups and real-world-like examples to showcase your expertise in that field. You can even have a website for yourself as it helps authenticate yourself and provide more reach and give them a way to contact you.
Be Social
Put yourself out there into the world. Having a great resume only attracts people if you are present at the right places and people notice you and your work. Get yourself and your freelancing job out to the world by being present on all social media platforms, which include:
Facebook
Instagram
LinkedIn
YouTube
and posting regularly about your career and keeping everyone around you updated.
Getting Paid
Once you find your clients, it is crucial that you charge the correct amount as prevalent in the market and not overcharge them as it might have a negative effect.
You might ask me, On what basis do I charge them and What is the correct price?
Getting your pricing right is a vital tool in succeeding in freelancing. Start with an hourly pricing model. If you are beginning out your journey in the field of Freelance Digital Marketing, try being flexible with your rates. After being a bit experienced, you can either change your rates or modify your pricing model accordingly.
Research on the pricing followed in your respective market. Set your annual income goals accordingly and figure out how much you need to pay your bills.
You can use the below formula to make your calculations simpler:
(Target annual income + business expenses) / annual billable hours = hourly rate
NOTE: Don't forget to check out on Google the average hourly rate charged by similar people in your profession.
Managing a Business
Once you have clients and have your salary is credited, it is a wise decision to keep track of it and plan in such a way as to expand yourself.
Use proper software with which clients can pay you, and you can keep track of your salary, billings, and savings. This keeps your business structured, and you can decide how and when you want to invest in them.
Keep small milestones and try and achieve them regularly to keep yourself motivated and enthused.
Stick to deadlines, maintain consistency and keep your work as perfect as possible.
Build a healthy relationship with your clients and earn their trust. This can go a long way in helping you stay in this industry.
Watch my video on "How To Start Career In Digital Marketing As A Fresher" to know more in-depth about the world of Digital Marketing.
In Conclusion
I hope this article enlightened you on What Freelance Digital Marketing is and how you can have a successful career there. I'm sure you are now well equipped to jump in and try your luck and have a stellar career in that field.
Now it's over to you guys!
Drop your comments below if you think I've missed out on something or if you want to share your reviews; I appreciate and answer them all.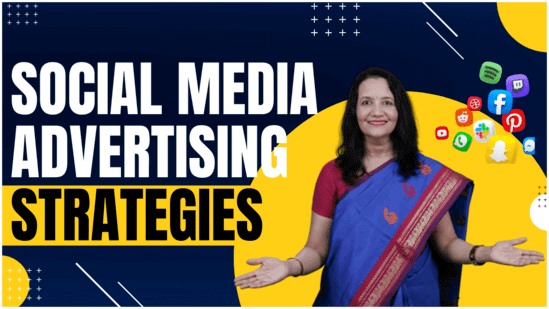 Spread the loveAccording to a study, an average person scrolls close to 300 feet of social media content every day. That's the height of Qutub Minar! Thinking about the amount of time that we tend to spend on social media daily, I find it quite believable. The main idea for social network advertising is to
Read More »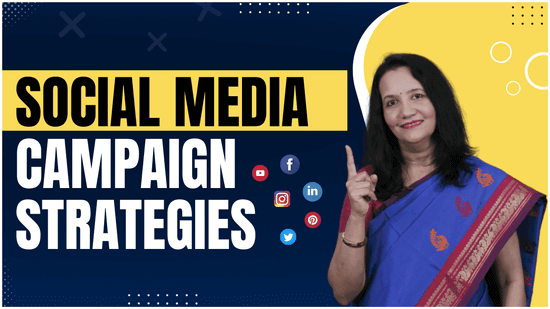 Spread the loveDo you want to create social media campaigns that will make your brand a sensation? Read these five strategies to grow your social media and blow your audiences' mind.Social media campaign is nothing but a series of coordinated activities aimed to promote your product or raise brand awareness in a community. We all
Read More »
Do you want to create excellent landing pages? Do you want to cutdown the cost required to hire a webpage creator. Read the article to know about SeedProd, an excellent landing page builder plugin for WordPress.
Read More »
HERE IS HOW I CAN HELP YOUR BUSINESS GROW
Don't just stand by and watch others make millions! Jump in and leverage digital marketing to skyrocket your business!