Sometimes the most insignificant things around us carry the most significant impact on our everyday lives.
Think of the number of advertisements you have clicked on throughout your internet journey. I'm sure the answer is plenty! This should be the reason to learn  PPC management.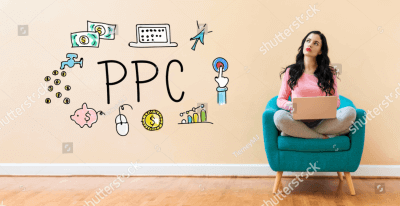 Pay Per Click (PPC) marketing is the advertisements you view on the search engine results pages. Its name reflects the fact that the advertiser needs to pay for every click they receive.
After reading this blog, you will understand how PPC advertising works and how you can optimize PPC Campaigns for better results. So let us begin by defining a few terms.
Also, read my blog on The ultimate guide to audio ads with some mind-blowing case studies
What Does PPC Stand for?
PPC stands for Pay Per Click – a tool used extensively by marketers to place strategic advertisements on relevant platforms. In this way of advertising, the advertisers pay every time a customer clicks on it.
In simpler terms, PPC provides you with a way to buy visitors to your website. So even if organic marketing is not working for you, you can always resort to PPC ads to drive traffic.
Now in case you are wondering why you should be paying a search engine to land visitors to your website, consider this scenario: If you have to pay INR 500 to land a customer to your website who makes a purchase of INR 5000, you have made an enormous profit.
This is precisely how you should decide if PPC management is something you should be bothered about. If you are willing to pay a small fee every time a visitor lands on your website, then you should consider this option.
To see an example of PPC ads and how they work, type "buy gifts online" on your search engine and see the results. This is what appeared on mine –
The search engine's top links are paid PPCs, followed by the organic search results that match keywords entered by the user. Since it is highly likely for a user to click on the first few PPCs that appear upon the search, paid ads are often at an advantage here.
Read my article to Showcase And Sell Fast With Pinterest Ads
Read my article to know how to 'Win the SEM Marketing game with amazing tips!'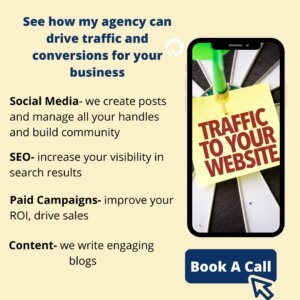 Be Just a Google Search Away from Your Customers
Each day, billions of searches are made on the Google search engine. This brings us to the importance of Google PPC ads and how they can help you grow your business to new heights.
Search ads make sure that potential customers notice your brand, products, and services and take action accordingly. PPC is then responsible for landing these potential customers directly to your landing page as they click on your ads. 
Check out this example of a Pay Per Click google ad displayed first on the search engine results. This displays PPC ranking's effectiveness and how it can help your customers choose you over the other competitors in the market.
This form of search engine advertising is one of the most popular and effective forms of PPC. It allows advertisers to bid for the placement of their ads. These sponsored ads are then displayed when someone searches for a keyword related to the business offering.
For instance, the ad in the picture above was displayed when I searched for "PPC" on the Google search engine. Now you must be wondering how you can get started by placing your PPC ad similarly. Visit https://ads.google.com/intl/en_in/home/ and get started today!
But before that, you might want to learn more so that you can invest your money efficiently. And I am here to help you do just that. By reading along, you can get all your queries concerning the money aspect of PPC ads resolved.
Note that with Google Ads PPC, you only pay when your ad gets you results. That is, you will have to pay only when people click on your ad to visit your landing page or to call your business.
Indeed, it helps your business if you have an attractive landing page to attract your visitors further. Check out my blog on 10 Ideas for Your Landing Page Design That Can Increase Conversion Rates by ten times.
Now that sounds relieving, doesn't it? You do not have to spend money, displaying an ad that delivers no results!
Check out my article on The Marvels Of Google Ads Keyword Planner Tool
Check out my article on how to boost your sales 10x using google display network – youtube
Understanding the Mechanism: Google Ads PPC
To make the most of Google Ads, you must know what goes behind a search engine each time a search is initiated. As you perform your search on Google, it looks into the pool of bidding advertisers and chooses a select few to be displayed in the ad space of its search results.
These "select few" are chosen based on various factors, including relevant keywords, size of keyword bid, and the ad text.
For instance, if I were to bid on the keyword "Digital Marketing Course," my ad might show up in the ad space section of the search results. This would be dependent on the quality of my ad based on its keyword relevance and the bid amount that I place.
If you want to Ace Digital Marketing Interview Questions Like A Pro and Land Your Dream Job, do give my blog a read. 
The Google Ads pay-per-click model operates on a two-factor model. This means that two parameters determine the placement of an advertisement on Google's search engine. These are –
PPC Bid: This stands for the maximum amount of fee that an advertiser is ready to pay for the placement of their PPC on top of the Google search results.
Google Quality Score: It is a result of several factors, which include –
Click-Through Rate (CTR): This is an important metric that measures the number of clicks a particular ad receives for a specific number of impressions. The higher your CTR, the better is your quality score.
Landing page's quality: The quality of your landing pages is directly related to the quality score of your Google Ad PPC. By quality, I mean the page's loading time, the presence of relevant keywords, and the quality of the other content present.
Relevance: Needless to say, only the most relevant ads based on the users' keywords will be displayed on the search engine. Thus, it is imperative to understand the customers you are targeting before placing the PPC ad.
Conversion rates: As intuitive as it seems, the very existence of Google Ads is to help you achieve high conversion rates by bringing the right visitors to your services to benefit all the parties involved, i.e., the users, advertisers, and the search engine itself.
The quality score of your advertisements also affects your Cost Per Click (CPC). The higher the quality score, the lower will be the bid amount. This makes it all the more important to put an increased emphasis on enhancing this aspect of your PPC ads.
Read along to find out how to get started with Google PPC Ads.
If you are a growing business and look forward to learning the hacks of Gmail for business, then check out my blog on Notch up your business game using Gmail for business!
How to Get Started: 3 Easy Steps
You can begin your Google PPC ad journey immediately, and you won't regret it.  Follow the three steps given below –
Source: ads.google.com
Read the article on social media advertising strategies to fast track your business
Create your search ad PPC: You can write what you are offering to your customers and put it out for display in a few words. This marks your first step to getting your PPC ad set up, and you can customize this ad based on your intents and purposes.
Choose your audience: This can be done by using low CPC keywords used by the audience you are planning to target. Keep in mind the demographics of the audience to serve them better.
Set your budget: Google ads give you the flexibility to set a daily budget and pay for every click you receive. You can also set a monthly maximum amount to be paid and never pay more than this limit. Thus, you have control over your expenses.
I highly recommend this to all my clients who are willing to invest the needed amount as Google Ads PPC results are never disappointing. It is way quicker than the organic way of getting to your business the genuinely interested customers.
Do check out my blog on 4 Steps For Using  Google AdWords To Boost Your Business By 10X.
Reach The Right People with The Right PPC
If you are still not convinced about how powerful a PPC can be for your business, this section is made just for you.
 Get people to take action: On the Google Ads platform, when you set up your PPC ad, you will also be able to choose the goal that you plan to accomplish with that particular ad. These goals include-

Increasing online or offline sales

Driving traffic to your website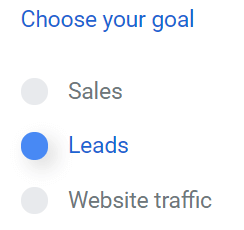 Highlight key information about your business: This feature allows you to use ad extensions to include additional information about your business. For instance, you could include information like –

Business location (for offline sales)

Link to specific landing pages on your website

Contact details such as telephone number

Price, value proposition, features.

Adjust your PPC for success: You, as an advertiser, have the flexibility to add multiple versions of your text ad. This allows you to determine what works the best for you and choose accordingly.
For instance, I could set up one ad with the keyword "Digital Marketing Bootcamp" and another with "Digital Marketing Course" to see what works the best for me. By analyzing the results of the two PPC ads separately, I will determine the right one for me.
Track your ads' progress: The dashboard of Google Ads allows you to view your progress in real-time. It provides you with analytics so that you can make improvements to your ads consistently.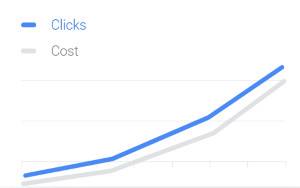 Source: ads.google.com
Check out my article Everything You Need To Know About Google Adwords Express.
Digital Marketing has become a necessity for businesses to thrive in 2020. To know more about how this can be done effortlessly, check out my video on the Most effective tips for digital marketing for business. 
PPC Strategy: Keyword Research
Keywords should be chosen based on the following criteria –
Your business goals
Opportunity for traffic
Competition in the market
To determine what keywords you should select to create a winning ad, check out Google Ads Keyword Planner.
You might also want to check what ads your competitors are displaying for the keywords that you have chosen at this stage. This is because more number of such competing ads imply more challenging to rank at the top. It would also mean that your bid price would go up significantly, thus making it all the more difficult for you.
To illustrate this further, check out the sample search for buying plants online. The results consist of two kinds of ads: product listing ads suggested by google shopping and the PPC ads.
The PPC ads are the ones that match the keyword typed in the search box the best. Of course, they depend on various other factors, but this highlights what effect a competitor can have on your ranking. As you can see, one PPC ad is ranked above the other based on its relevancy and probably the bid price.
Pro tip: Remember to take into consideration your cross channel campaign strategy while deciding the keywords. You should ensure that the marketing messages you are aiming to send to your buyers should be consistent with where they are viewing these messages.
The Ultimate Winner: PPC Ad Copy
All the tips and tricks mentioned above will go in vain if you do not have a compelling PPC ad copy to back it up with. Note that you just have 70 characters to make this ad copy and only 25 characters for your headline.
Thus, keeping it concise and extremely relevant is the key. Follow the pointers below, and your PPC ads will speak for themselves.
Emphasize the keywords as well as the intent behind them
Make use of straightforward and easy to understand language throughout.
Add a riveting Call to Action (CTA)
Make use of emotional and grasping words.
Avoid the use of abbreviations and complicated phrases.
The ultimate purpose of your PPC ad copy is to highlight the needs of your audience. They should be able to realize what they will gain after clicking on your ad copy.
This brings us back to the importance of a catchy headline. Do not be afraid to add a strong and persuasive language that instills a sense of urgency in your audience. Feel free to convey authority as this is your chance to make them choose you over your competitors in the ad space.
Are you also looking for some quick tips for using Facebook to grow your business? If yes, then check out my video on Smart Tips for using Facebook for marketing your business.
2 Reasons for Switching to PPC Advertising Today
PPC advertising is personal as it is based on something the end-user is looking for. Some more compelling reasons are –  
Your buyers are always using the search engine: Even for buyers switching among various channels and devices, the search engine remains standard across all devices. Thus, it provides a universal platform for advertisements that are bound to work to your advantage.
Customer intent enables personalization and seamless conversion: With the endless amount of data available about how your PPC is doing and the customers landing through these PPCs, you can continuously evolve your advertisements for better outcomes.
By learning as much as you can about the customer intent, you can create all the more personalized ads to lead them to successful conversions at the end of the buyer journey.
I hope I have convinced you by now regarding switching to PPC advertising if you are an ambitious business looking forward to enhancing your user base. If you have been using PPC ads for a while, I hope you begin to analyze these ads' impact and modify them always to meet your expectations.
Note that for many organizations, PPC ads make up a majority of their advertising budget. PPC search ads account for about 40% of the entire internet ad revenue. These figures are enough to show you why most businesses show interest in this form of advertising.
As an aspiring business, you should also check out my video on Foolproof strategies for digital marketing business to gain some fresh insights into the business world.
On a conclusive note
PPC advertising has become a need of the hour for most businesses around. It is also a cost-effective tool if utilized efficiently, considering user intent and thereby high conversion rates. It can drive a lot of traffic to your landing page due to the high volume usage of search engines.
You can feel free to leave any questions or recommendations in the comments section below, and I would be happy to get back to you.
Until next time, learners!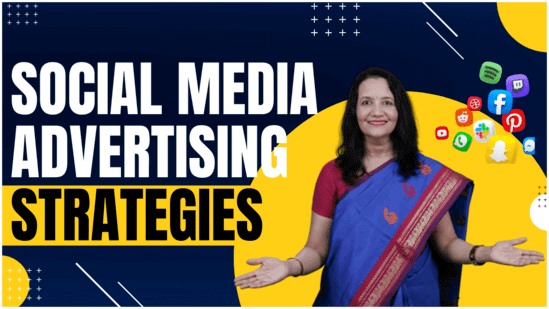 Spread the loveAccording to a study, an average person scrolls close to 300 feet of social media content every day. That's the height of Qutub Minar! Thinking about the amount of time that we tend to spend on social media daily, I find it quite believable. The main idea for social network advertising is to
Read More »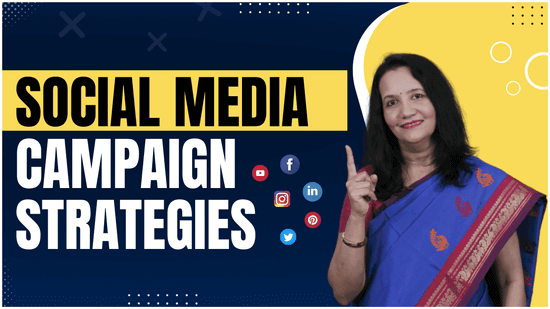 Spread the loveDo you want to create social media campaigns that will make your brand a sensation? Read these five strategies to grow your social media and blow your audiences' mind.Social media campaign is nothing but a series of coordinated activities aimed to promote your product or raise brand awareness in a community. We all
Read More »
Do you want to create excellent landing pages? Do you want to cutdown the cost required to hire a webpage creator. Read the article to know about SeedProd, an excellent landing page builder plugin for WordPress.
Read More »
HERE IS HOW I CAN HELP YOUR BUSINESS GROW
Don't just stand by and watch others make millions! Jump in and leverage digital marketing to skyrocket your business!