Social Media! What is the first thing that comes to your mind when you hear or read this word? Isn't it Instagram? Every business wants to be a rock star in promoting Instagram posts as it is the gateway to digital marketing success. In this article, I will tell you my secret tips about Instagram-sponsored posts.
From MS Dhoni's tiny tot daughter Ziva to the wise older man Mr. Amitabh Bachhan, everyone uses Instagram! Instagram is especially the go-to place for Genz and millennials. 
Instagram posts promotion is very easy as Instagram keeps updating itself with new features like live videos and reels. Such updates keep the marketers on edge! 
Instagram posts are nothing but photos or videos which Instagrammers share on the platform to gain followers and increase their popularity.
Instagram is an excellent place for connection and exposure! With the right tactics and quality content, you can increase your business just by sitting at home! With the kind of exposure you receive on Instagram, you can build a strong business and inspire and influence millions of people! Isn't it like a great deal? 
Hang in there as we bring you the 18 best strategies to promote Instagram posts! Read, follow and influence!
Before understanding different ways of promoting Instagram posts, let us understand certain basic features to upload content on Instagram. 
Feed Post
This is the most basic platform to post content. You can post images and videos (under one min) with captions. For this, you can open Instagram and click on the plus button to post a news feed post.
Story and Story Highlight
Stories are similar to feed posts. It is a great way to create content for better engagement with your followers. Understories, you have many features.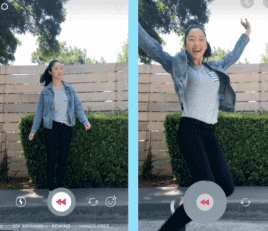 IGTV Videos
Using IGTV videos, you can post videos for up to one hour. So if you want to post music videos and dance videos, you can post them using this platform.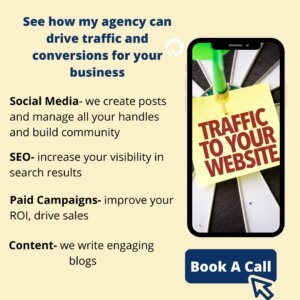 Reels
Reels are just like TikTok videos. Using Instagram reels, you can make small video content under 10 secs. It is handy for making announcements, hacks, or even dance challenges.  
Read my article to know more about "How to do Marketing with Instagram Reels?"
Guide
Using the Instagram guide, you can curate all your posts and make them as a guide. This can be a makeup look series, or new product series, or a step-by-step guide. This is an excellent opportunity for storytellers and online businesses.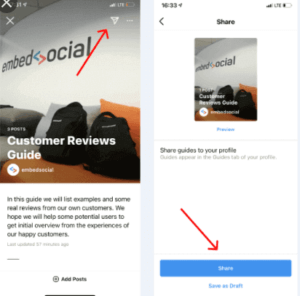 To know more about Instagram, read our blog, Decoding Instagram Algorithm to Increase Free Instagram Followers
Now let us find  interesting  ways of promoting Instagram posts!
Stand out! 
Imagine you visit a store to buy biscuits. You find the  usual long section of biscuits of different brands. Suddenly, you find a biscuit pack wrapped in toffee shape. It is the new Nutella cream biscuit! You would want to try it. Won't you? 
This is because you find the biscuit pack new and unique. Similarly, you should post unique content to gain more followers.
To stand out from the crowd, you should have a strong visual appeal too. Use templates to create your brand logo and images using popular tools such as Canva and Photoshop.
Once you have picked your favorite template, download it, and you are ready to begin your promotion.
Post! But wisely 
 Well, time waits for none. So do your followers! You should post at a time when most of your audience is online. To know when most of your target audience is online , check Instagram insights from your business profile.
Generally, Mondays to Thursdays are considered the best weekdays to promote your posts to fetch more audience, and the best timings are evenings 4 pm-7 pm.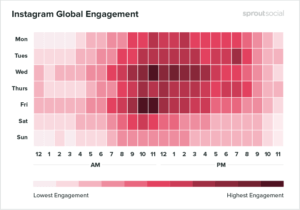 Post regularly to keep your followers engaged. But keep in mind that excessive posting can result in loss of interest among your followers.
Audience is no fool! 
Your content should add value to your viewers. Focus on quality of content rather than quantity.
Who is going to be interested in reading long and tedious captions of your posts? Keep it precise, communicable, and short.
Make sure it is grammatically correct. Take help from tools such as Grammarly to avoid grammatical errors. Your posts must communicate what exactly you are trying to convey to your audience.
We can consider this Myntra post as an example. In one line, it communicates clearly.
You can also take my course on Social Media Marketing to learn how to build your brand on social media.  
Be Instagram Specific!
Short, crisp, and clear is the mantra for all your posts! Instagram isn't a blog to write a saga. Hence, choose your words wisely! Since Instagram works differently from other social media platforms, create posts and content specifically for Instagram. 
Choose the right kind of feature you want to use on Instagram, and create content accordingly. For example- If you want to create a reel, make sure your video is captured in the portrait mode. If the video is captured in the landscape mode, it may appear very small in reels, and the audience won't be able to get the best experience of watching your reel. 
E means Exciting Posts!
No one would like to follow hostile and suspicious posts. Make sure your posts are lively, exciting, and funny. Avoid falling into any controversies. Engaging, topical, and humorous posts are always a treat for everyone.
One interesting  way to create exciting posts is to use bright colored pictures. Try to use attractive colors, like red, yellow and blue. Another important thing is to use attractive fonts. Although, make sure you include fonts that are clear and easily readable yet attractive! This way, your audience will stop scrolling and read your post!
Instagram Ads are your best friend
Have you ever seen posts on Instagram from pages that you don't follow? This is because they are Instagram Ads that are shown so that you could know about that Instagram page. 
Therefore, show your content to the world using Instagram Ads! Even the users who don't follow you will view your posts as sponsored while they scroll their feed. Therefore, make sure you spend some money on Instagram ads so that your page gets a mass reach!
The following are some of the different types of Instagram Ads.
Stories Ads
The alluring ads appearing between stories are the best way to capture attention as they are full screen and vertical.
Photo Ads
Photo Ads are generally used for promoting app installs and catalog sales.
It helps you to showcase your products and services using high-resolution images. 
Canvas Ads
These ads are pre-loaded, and hence they load instantly and do not take users out of Instagram. They are handy for e-commerce companies as they enable navigation to product pages.
Branded Content Ads
This ad helps in promoting influencer posts by making them Instagram Ads. It is the latest feature of Instagram, which is sweeping people off their feet.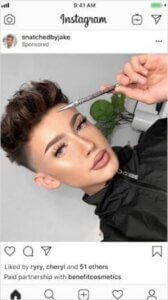 Highly Quality Clear Visuals!
Using a high-resolution photo magnifies your chances of gaining more followers. However, avoid posting too many pictures at once. 
Here are some tricks to make your photos stand out from the crowd.
Following the rule of two-thirds
First, turn on your camera grid lines. Place your chosen subject at the intersection of the vertical and horizontal lines. This famous technique, known as the rule of thirds, is popular among painters, illustrators, graphic designers, and photographers.
Check out my article on Review of DESIGN CAP – Graphic Design Software
Placing your subject off-center creates a slight imbalance that catches your audience's eye.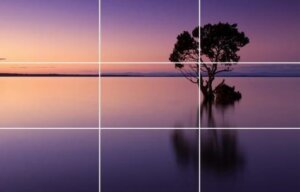 Focus on Single Subjects
A crowded background with multiple subjects distracts the focus of your shot. It even confuses your audience. Instead, focus on single issue in each of your photos. Remove all the distractions by cropping them out or choosing a clean and white background to shoot against.
Take advantage of negative space
Negative space is the void space surrounding your subject. Leaving space around your subject will draw attention to the focus of your image.
Experiment with interesting perspectives
To create interesting, engaging, fun, and fresh photos, try taking shots from different perspectives. One of the best perspectives is the bird's eye view which gives a high-level view.
Promote using create promotion! 
You can directly promote your posts on Instagram using the Create Promotion feature. Follow the steps mentioned below.
Open your Business Profile.

Select the posts you would like to promote.

Below the post image, tap the 

Promote

 button
Fill your promotion details such as-
Target Destination (the landing page)

Reach (how many people can see it)

Budget (how much you want to spend)

Time Limit for running your ads.
Once all the details are filled in, select 

Next

.

You can 

Skip 

your Instagram post to be linked with your Facebook page. 

Complete your promotion process by clicking the 

Create promotion 

button under review.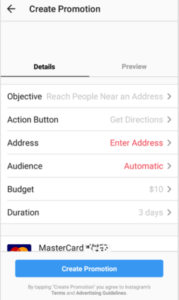 Wait for the reviews to meet the policies.

And voila, your promotions are ready to feature.
V for Video Content
Are you a harry potter fan? Ask your friends how many have watched the movie. And also, ask if they have read the book too. There will be many people who watched the movie compared to those who read the book! This is because people tend to view more video-based posts than text or image posts as videos show emotions and build trust. Therefore, try to post as much video content using Instagram Reels and IGTV video platforms.
Unleash the power of the Call-to-Action button
CTA is the brave warrior of Instagram when it comes to promotion. It acts as the guide, which prevents your brand content from getting out of track. This Call-to-Action button is like a reservation button. Your audience will be able to book an appointment or reserve a seat directly using Instagram just by clicking on  the reserve button. For example- If you have a restaurant business, you can add this reserve button to your  Instagram handle. This way, your customers can easily reserve a table at your restaurant by clicking on on that button!
Use Hashtags and Emojis
Hashtags are a great way to connect social media posts to a specific topic, event, theme, or conversation. They also make it easier to discover posts around those particular topics because hashtags aggregate all social media content with that same hashtag. You can choose the Right Hashtags for your page using Hashtag Research Tools available for free. 
To know about Hashtags, read our blog – Easy tips on hastags for getting likes on instagram
Everybody loves Emojis too, and why not? They express our feelings more quickly than text messages. You can also use emojis to enhance the content of your posts.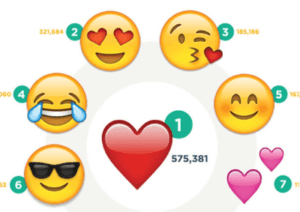 Target Influencers in your Niche
Influencer marketing is one of the most effective strategies to promote your post.
Brands even use tools like Tapinfluence for an in-depth search of  influencers who can be profitable for their business.
There are influencers essentially in every market. Whether it's fashion, lifestyle, travel, fitness, you are  likely to notice quite some influencers. One of the best ways to seek out influencers is by looking at the biggest Instagram hashtags in your market and posts with high engagement (lots of likes and comments). You will very often notice influencers on the accounts of different brands. Rummage around for posts wherever they tag somebody else because of the content creator.
Run contests to attract masses 
Introducing challenges like reels challenge, story challenge shall help you get better exposure. If many people try out your challenges, your visibility shall increase, and many more would want to join the challenge and not miss out! Therefore creating exciting challenges for your audience shall help you gain more brand visibility!
For instance, consider the launch of the OnePlus Nord.
On July 14, 2020, Twitter brought a massive storm in the social media world by announcing the much-awaited launch of the OnePlus Nord smartphone on its official account.
The interested candidates just had to like and retweet the giveaway as much as possible, along with filling an online form. 
Choose Promoted and Sponsored posts
As the name suggests, Instagram Sponsored Posts are posts that do your promotion when you pay for it. Their work is to increase your audience engagement by making it reach more users.
Now coming to Promoted Posts. It allows you to have links and CTA buttons, but they have a disadvantage, the targeting capability is limited. Thus, it is appropriate for large and local brands with no specific target audience.
These are the steps to pay for Promotions from the Instagram App.
Visit your profile and tap in the top right corner.

Go to Settings at the bottom.

Select Business

Select Promotion Payments

Finally, select your Payment Option from the Payments Method.
As per your convenience, you can pay from PayPal, credit card, or debit card, Google Pay.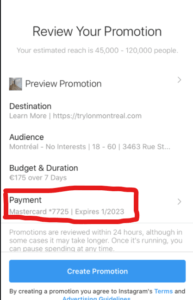 Choose your posts wisely, and kudos for your Promotions!
To know more about marketing on Instagram, watch our video:
Tag them!
Tagging is  an amazingly effective way to promote your Instagram.
And no, we're not simply talking  about  hashtags.
For example, you'll tag different brands and accounts in hopes of promoting yourself.  Likewise, it's  among Instagram's best features  to tag anyone you would possibly be promoting. The  benefit is that  they'll be excited to be featured in your feed and share the news with their followers.
Don't forget to tag locations, too! for instance, if you have a physical location for your business or frequently attend events, location-specific posts permit you to explore new potential fans and followers.
Cross Promotion!
Remember Ranbir Singh's dialogue in Yeh Jawani Hai Deewani, 'Dal Chawal for 50 years till you die'? Well, promoting your business in a single  platform is pretty much like Dal Chawal for 50 years!
With so many different opportunities for promotions, use it to your advantage! Cross Promotion mainly refers to promoting your post on other social media platforms. For example, if you post a video on YouTube, ensure that you inform your YouTube family to check your Instagram page. If they liked your video on YouTube, they will be interested to know more about you or your business and will eventually check out your Instagram page! This even applies the other way around. So using cross-promotion, you can increase both your YouTube subscribers and Instagram followers!
Content for the audience!
Throughout the article, we have been repeating about the quality of your Instagram content. But one important thing to note is that if your quality content is not relatable  to  the audience, it is of no use. Be creative, but make sure it also general enough so that a large audience can relate to it. Have you wondered why some movies with simple plot lines hit blockbuster? This is because of the relatability factor. Even though movies have a simple story, they can make it people-centric and relatable. If you post content on some alien topic, your audience  won't make an effort to read or watch your content. 
Leave a mark!
Not just a mark, but a trademark! Every time you eat chocolate, how do you know it is Dairymilk? You identify Dairymilk because of the purple color cover and, of course, the logo!
Similarly, you need to have a trademark so that the audience identify your business just by looking at your post! 
Even though you are encouraged to create different posts using the different features, try to personalize and have a trademark. Make sure all your posts have some of your trademarks. This way audience can immediately identify your business and explore your page. 
With this, we come to the end of the article! Instagram is one of the most-used apps among the youth in India. Therefore, if you invest some time and money into it, you will watch your business grow exponentially. All the strategies mentioned above shall help you create a better Instagram page, grow the  number of followers, and help you post the right content! If you are an environmentalist or dance or entrepreneur, or professor, Instagram has  solutions for all kinds of business! If you want to learn or teach, if you want to watch or entertain, if you want to inspire or get some inspiration, Instagram is the right place for you! 
Therefore, follow these tips, use Instagram wisely, trust your followers, post regular and quality content, and you are good to go! 
Let us know in the comment section your favorite Instagram promotion strategy!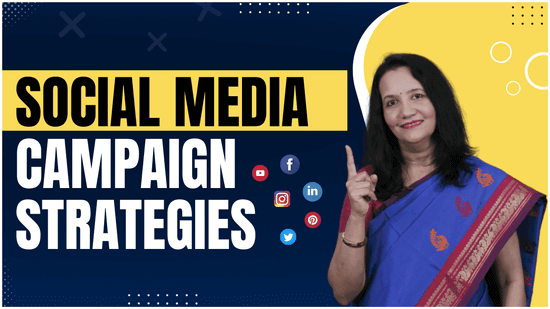 Spread the loveDo you want to create social media campaigns...
Read More
HERE IS HOW I CAN HELP YOUR BUSINESS GROW
Don't just stand by and watch others make millions! Jump in and leverage digital marketing to skyrocket your business!