The perfect place for young men and women, to experience the magical feeling of happiness – for many years now, has been Instagram.
Call it the cure to boredom, call it a comfort spot for happiness and appreciation or call it a massive business tool. Instagram has a lot of people, who wantedly make time.
Instagram's brand-to-customer engagement ratio is the highest among all domains, in social media.
In order to make our time on Instagram fun, we are presented with various tools, such as Boomerang, Stickers, Picture Grid, Hashtags etc. Here we shall take a complete look on one such tool – The Hashtags!
Importance of Hashtags:
Those topics which you love knowing about, which makes you keep coming back, it could be your favourite TV series, sport, memes, or even dream bridal clothes. One need not follow tons of pages to be updated on these topics. Instead, one can simply follow suitable hashtag(s).
A hashtag is a phrase of your topic, starting with the symbol (#). Example: #breadomelette, #ironman, #pink, #digitalmarketing, #covid19.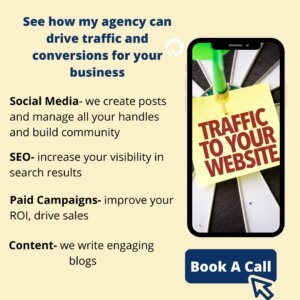 Deluxe Access
When you explore hashtags on Instagram, you come across countless posts related to your interest. Just scroll all you want, until your craving stops. You can always come back to enjoy, any time – any day.
More Likes
The amount of effort that goes into making a perfect post: Capturing an absolutely bewitching photo, paired with crisp edits, complimented by a perfect caption, and suitable tags. It truly takes interest, skill and patience. If such a piece of art is enjoyed only by your friends; it's a sin. Instead, it should be presented to everyone who is interested, to love and rejoice.
Adding suitable hashtags, would make this art reach thousands of people. Therefore, increasing your likes big-time.
In fact, researches reveal that, posts with a minimum of one hashtag obtains 70% more likes and 392% more comments.
Be sure to check out hashtags for likes in Instagram for some insightful tips!
More Followers
If a restaurant sells cheap & astounding food, we would often revisit it. Similarly, if a creator creates jaw-dropping posts, we would often revisit it. Hence, subscribing to that page as an admirer. 
More Sales
It takes insane amount of time, effort and money; to make a product. The product attains its potential, only when many people use it. The number of active users of Instagram, makes Instagram an attractive option to any company.
The most natural way of attracting humongous number of people here would be hashtags. The right hashtags for like on Instagram, can help your content get scale and visibility without spending big, on paid advertisements.
Following Trends
Quite often, we do not have an idea about all the opportunities available to us. We simply depend on our friends, seniors, teachers and relatives.
Thanks to Insta hashtags for likes and followers, you would never miss out on an opportunity in your niche, if hashtags are regularly followed. Indeed, the world is becoming a smaller place!
Check out surprising hashtags for Instagram likes.
Follow Hashtags Directly
A stern eye is always kept between the difference of followers and following, of one's account. We always want followers as maximum, and following as minimum.
Thanks to a 2017 update, you now can follow one hashtag instead of 15 pages; and still get more content.
Instagram Bio
Thanks to a 2018 update, you can now have hashtags for likes and followers on Instagram right at the first point of interest – Bio. Some mesmerising words along with favourite hashtags, make an absolute punch of a start.
Moreover, it behaves as a perfect place to show-off your custom-made hashtags. These are specific hashtags, used only by you and your followers; during your interactions. These proliferate your popularity and audience interaction.
Stories
All the nuances that have been discussed above, do not apply only to Instagram Posts; but Instagram Story as well. You can directly include hashtags for likes on Instagram in your daily stories.
However your account needs to be public, if you want your posts and stories; to be seen by huge number of people. Or else, only your followers will be delighted.
You can maximum include 30 Hashtags and 10 Hashtags; on your Instagram Post and Stories respectively.
Measure Effectiveness
If you have an Instagram Business Account, you can get to know the number of people, who engaged in your posts; because of your Insta hashtags for likes and followers. Perhaps, the perfect guide to improve your Hashtag-Game? Note: Instagram only offers you insights of the last 7 days (14 days for stories). But there are many third-party apps, which can help us further.
Hashtag Strategies
Let us go through some of the best practises to follow, to realise the complete potential of Instagram Hashtags. 
Irrelevant Hashtags
Our elders have always told – "Do not do something, just for the sake of it". This applies for hashtags as well. Instead of attracting audience, irrelevant Hashtags often do the opposite.
Being wise is important as well. Example: #chennai has 7.2 Million posts. Here, it is easy for your post to get lost. Whereas an equally famous #chennaicity only has 38.4 Thousand posts. Thus, using the second would be more beneficial to you.
How Many?
There is no optimal number of hashtags that bring out the best reach. But a famous research shows:
Moreover, once you are done with caption; before adding hashtags for likes for Instagram, make sure to include some punctuation marks on five upcoming lines. This differentiates your well thought caption, from the clutter of hashtags.
Research Your Competitors
Bigger successful accounts in your niche, have already done research on their hashtags. Thus, stalking their account could get you few valuable hashtags for likes and followers on Instagram, you previously did not know about. In this way, you can easily make use of such hashtags which have a proven track record of success.
You can also find popular hashtags for likes on Instagram, using the 'explore' menu of Instagram.
Daily Hashtags
Using Grade II definition, 'Daily Hashtags' are Hashtags which are used daily. This helps us to engage your audience on a daily basis.
Example:
Monday: #MotivationalMonday, #MondayVibes, #MondayBlues.
Tuesday: #TuesdayTunes, #TravelTuesday, #TuesdayTreat.
Wednesday: #WednesdayWisdom, #WednesdayWorkout, #WednesdayMotivation.
Thursday: #TBT, #ThrowbackThursday, #ThursdayThoughts.
Friday: #FridayFeeling, #FridayFun, #FridayFact,
Saturday:  #SelfieSaturday, #SaturdayLove, #SaturdayMorning,
Sunday: #SundayFunday, #SundaySpecial, #SundayBrunch.
Vary Hashtags
Never stick to a particular set of hashtags for likes for Instagram for a long time. There are possibilities that, some users saw your posts and ignored them sometime back. When you mix and match your hashtags, you simply expose more first-time audience to your content. Furthermore, constant analysis of the performances of your hashtags for likes on Instagram; is extremely important.
(Give this a read – Complete guide to choosing the best Instagram hashtags )
First Comment
Using too many insta hashtags for likes and followers in captions, can get the space untidy (Over-Kill). Instead, your specially curated hashtags can be used in the first comment of your post. These attract audience, without cluttering your space. There are absolutely no differences between this and hashtag in captions: both get similar reach. Smart isn't it?
Stories
Away from the demanding land of Instagram Posts, we can attract few more audiences through Instagram Stories as well. The aggregation of hashtags for likes for Instagram in stories won't be high, compared to Instagram Posts, but few extra thousand likes won't hurt. Isn't it?
Apart from the conventional method of writing hashtags, you can also use Hashtag Sticker on Stories.
Similar to Instagram Posts, adding too many hashtags for likes on Instagram can get your story look spammy. Hence, you can use stickers on top of these spammy-looking hashtags to cover them up. Furthermore, changing the colour of the hashtags, to suit the background can camouflage them.
Moreover, using geographical tags can be hugely influential as well. Researches have proven that; posts get 79% more engagement if geographical tags are used. As these posts/stories reach local audience better.
Topic Channels
On top of your 'explorer' menu you can find various topic channels (Example: Gaming, Style, Travel, Animals). These posts present here, are curated by Instagram based on user's online behaviour; thus they always have posts with a strong Hashtag-Game. This is an attractive option of getting to know new profitable hashtags for likes and followers on Instagram in your niche.
Build Communities
Create a need for your followers, to use your custom hashtag. This could be done by making online contests with attractive prizes, sharing user made content, etc.
Moreover, if you want a promote an event, you can use 'Event Based Hashtags' to attract audience. Example: #Hackathon, #MUN, #MBAorientation, #OpenDebate, #BloodDonationCamp, #NSScamp
Banned Hashtags
In order to keep content in accordance with Instagram's Terms of Use, certain hashtags are banned either permanently or temporarily.
Typically, Instagram bans offensive, violent, felonious drug-related, pornographic, firearms transaction, organized crime-related, terrorism-related and hate group hashtags.
Furthermore, if one's posts are receiving less engagement, Instagram might shadowban you. Under shadowban people other than your followers, cannot see your posts/stories. Thus, hampering your growth hugely. To avoid getting a shadowban, stay away from illegal and overly controversial hashtags. Over-relying on tags and hashtag tricks, should also be reduced.
Note: Never do follow-unfollow, you'll risk getting shadowbanned.
 Emoji Hashtags
Emoji has become one of our go to options during chat, for a couple of years now. What if insta hashtags for likes and followers also had them?
Rightly so, emoji can be used instead of words, on hashtags. Completely or Partially. It makes your hashtag spaces tidier and have a possibility of attracting new set of audiences. Afterall, Oxford's 2015 word of the year was an emoji! 😉
So much has been spoken about hashtags till now. Let's stop the speech, and jump straight to work! Let us go through the top hashtags which you can use, to step up your Hashtag-Game!
Hashtags for Likes
A user can make use of the following hashtags, if she simply wants likes. Also, in return she is ready to like back. These are the one of the most general over-used hashtags for likes for Instagram.
Remember, you can always use tools like Hashtagie, Seekmetrics and RiteTag to find the perfect and most relevant hashtags! You can also read how to find hashtags for Insta for some tips.
Instagram Related Hashtags
#instagrammers
#igers
#instalove
#instamood
#instagood
#followme
#follow
#comment
#shoutout  
#iphoneography
#androidography
#filter
#filters
#hipster
#contests
#photo
#instadaily
#igaddict  
#photooftheday
#pics
#insta
#picoftheday
#bestoftheday
#instadaily
#instafamous
#popularpic
#popularphoto  
Like Hashtags:
#like4like
#liking
#likeall
#love
#instagood
#ilikeback
#liketeam
#likebackteam
#liker  
#likealways
#likebackteam
#ilikeyou
#ilikeit
#likeme
#tflers
#likes
#likesback
#likeforlike  
#l4l
#photooftheday
#likesforlike
#iliketurtles
#likes4followers
#likesforlikes
#likemebac
#ilu
#likesreturned
Follow Hashtags
#followme
#follow
#following
#ifollowback
#followers
#followyou #followher
#follower
#f4f
#ifollo
#followhim
#followall
#follownow
#followbackalways #follows
#followgram
#followus
#followback
#followforfollow
#followstagram
#followbackteam
#follow4follow
#followmeback
#followalways
#followforlike
#followmeplease
#followshoutoutlikecomment #followmefollowyou  
Comment Hashtags
#comment #comment4comment #c4c
#comments
#commenting
#love  
#comments4comments #commentteam
#commentback #commentbackteam #commentbelow  
#instagood
#commentall
#commenter
#photooftheday #commentalways  
Shoutouts Hashtags
#shoutout
#shoutouts
#shout
#out
#shoutouter
#instagood
#s4s
#shoutoutforshoutout
#shoutout4shoutout
#so
#so4so
#photooftheday
#ilovemyfollowers
# shout_out
#sobackteam
#soback  
#follow
#f4f
#followforfollow
#followback
#followhim
#followher
#followall
#followme
Movie Hashtags
#lightsout
#moviestar
#goodmovie
#flick
#movie
#instaflicks
#movies
#amc
#cinema
#theatre  
#video
#flicks
#hulu
#instagood
#instaflick
#hollywood
#netflixandchill
#fun
#love
#videos  
#photooftheday
#star
#films
#actor
#netflix
#dvd
#instamovies
#film  
#actress  
Reading Hashtags
#story
#readingnook
#kindle
#author
#reading
#read
#bestoftheday  
#instabook
#readingislife
#photooftheday
#readingissexy
#library
#love
#instagood
#nook
#pages
#readinglist
#books
#paper
#words
#book
#readinglist
#literature  
#stories
#literate
#reader
#bookworm
#readingisfun
#plot
#fun
Animal Hashtags
These hashtags are used, when we are posting content related to specific animals. These hashtags can bring animal lovers around the globe, at one platform.
Cat Hashtags
#cat
#cats
#catsagram
#catstagram
#instagood
#kitten
#kitty
#kittens
#pet  
#pets
#animal
#animals
#petstagram
#petsagram
#photooftheday
#catsofinstagram
#ilovemycat
#instagramcats  
#nature
#catoftheday
#lovecats
#furry
#sleeping
#lovekittens
#adorable
#catlover
#instacat  
Dog Hashtags
#dog
#dogs
#puppy
#pup
#cute
#eyes
#instagood
#pet
#pets  
#animal
#animals
#petstagram
#petsagram
#dogsitting
#photooftheday
#instadog
#dogsofinstagram
#ilovemydog
#instagramdogs
#dogs_of_instagram
#dogstagram
#dogoftheday
#lovedogs
#lovepuppies
#hound
#adorable
#doglover
#instapuppy
#nature  
Fish Hashtags
#coral
#instagood
#fishtank
#reef
#love
#photooftheday
#fish
#beautiful
#aquaponics  
#instafish
#saltwater
#tropical
#fishporn
#nemo
#reeftank
#water
#aquaria
#swimming  
#tropicalfish
#ocean
#rocks
#aquarium
#freshwater
#saltwater
#watertank  
#swim  
Horse Hashtags
#horses
#horse
#horsesofinstagram
#horseshow
#horseshoe
#horses_of_instagram
#horsestagram
#instahorses
#ilovemyhorse  
#mane
#instagood
#grass
#field
#farm
#nature
#pony
#ponies
#wild  
#babyhorse
#beautiful
#pretty
#photooftheday
#gallop
#jockey
#rider
#riders
#riding  
Insect Hashtag
#bugs
#insects
#bug
#macro
#wildlife
#animals
#insect
#closeup
#earth
#nature  
#lovenature
#insectlicious
#insectphotography #insect_perfection
#insectworld
#insectlife
# instanature
#insectagram
#instagood
#nature_shooters
#creature  
#insectphotography
#creatures
#macrophotography
#macrogardener
#naturelover
#animals
#photooftheday
#bugslife
#insectsofinstagram #insect_addicts  
Art Hashtags
These hashtags for likes for Instagram are used, when art specific content are being posted.
Quotes Hashtags
#inspiration
#quotes
#lifequotes
#love
#truth
#quotestags #quote
#follow
#success  
#saying
#quotestoliveby #quotesoftheday
#life
#motivation
#vibes
#successquotes
#like
#positivity  
#quotesdaily
#inspirationalquotes
#inspiringquotes
#quotesforyou
#sayings
#positivequotes
#lovequotes
#motivationalquotes #quotestagram  
Anime Hashtags
#animegirls
#animememes
#animeart
#animeworld
#animelover
#drawing
#animelife
#animes
#animegirl
#animeedits  
#manga
#animelove
#animefans
#animefreak
#kawaii
#love
#art
#like  
#otaku
#animedrawing
#animeedit
#animefan
#anime
#animeboy
#fun
#illustration  
Meme Hashtags
#dankmemes
#love
#btsmemes
#funny
#like
#lol
#spicymemes #dailymemes  
#memes😂
#meme
#memes
#memeaccount #nichememes
#haha
#memer
#memegod  
#edgymemes
#memelord
#memestagram
#memesdaily
#wholesomememes
#memesfordays
#memepage
#offensivememes #funnymemes  
Painting Hashtag
#paintings
#painting
#art
#love
#painting🎨
#like  
#artist
#brush
#easel
# oilpainting
#🎨
#originalpainting  
#acrylicpainting
#paintingoftheday
#watercolorpainting
#photooftheday
#contemporarypainting
#landscapepainting  
Art Hashtags
#art
#illustration
#drawing
#draw
#picture
#artist
#sketch
#sketchbook
#paper
#pen
#pencil
#artsy
#instaart
#beautiful
#instagood
#gallery  
#masterpiece
#creative
#photooftheday
#instaartist
#graphic
#graphics
#artoftheday  
Graphic Design Hashtags
#designer
#photoshop
#design
#love
#logo
#art
#designing
#sketch  
#like
#illustrator
#work
#mockup
#logodesign
#beautiful
#artist
#illustration  
#graphicdesignlife
#graphicdesign
#graphicdesigner
#photooftheday
#graphicdesigncentral
#graphicdesigners
#graphicdesigndaily  
Fashion Hashtags
Over the years, this category has become the most loved & used.
Hair Hashtags
#longhair
#fashion
#style
#black
#hairstyles
#blonde
#hairdye
#haircolor
#hairoftheday
#hairideas
#curly
#braid
#hairstyle
#hair
#braidideas
#hairdo
#straight
#hairfashion
#coolhair
#perfectcurl
#haircolour
#brown
#instahair
#straighthair
#brunette
#longhairdontcare
#hairofinstagram
#instafashion
#haircut  
High Heels Hashtags
#beauty
#girl
#stylish
#instaheels
#platform
#tall
#shoes
#style
#photooftheday
#heelsaddict  
#girls
#love
#model
#loveheels
#shoelover
#instashoes
#shoestagram
#highheels
#trendy  
#iloveheels
#heels
#highheelshoes
#cute
#fashion
#instafashion
#beautiful
#styles
#outfit  
Jewellery Hashtags
#style
#stone
#cute
#jewel
#jewelrygram
#jewels
#fashionjewelry
#beautiful
#jewelry
#gemstone
#ootd
#accessory
#accessories
#gem
#stylish
#bling
#crystals
#gems
#instajewelry  
#jewelrydesign
#fashion
#jewelryaddict
#stones
#handmadejewelry
#love
#trendy
#fashionista
#design  
Makeup Hashtags
#fashion
#makeupartist
#mascara
#lip
#makeup
#gloss
#cosmetics
#lipstick
#eyebrows
#eyes  
#primers
#beauty
#instamakeup
#base
#lips
#lash
#lashes
#concealer
#makeupaddict
#eyeliner  
#glue
#eyeshadow
#makeuplover
#makeupjunkie
#palettes
#powder
#beautiful
#cosmetic
#foundation  
Nails Hashtags
#nail
#nailsofinstagram
#gelnails
#pretty
#nails
#fashion
#nails💅
#love
#styles
#cute  
#nailsoftheday
#art
#girls
#essie
#opi
#style
#nailpolish
#nailstagram
#beauty
#instagood  
#nailart
#rosa
#stylish
#unhas
#branco
#beautiful
#nailswag
#nailpolish
#girl
#sparkles  
Outfit of the Day Hashtags
#ootw
#outfit
# ootd👗
#photooftheday
#outfitoftheday
#fit
#ootdsubmit
#outfitlove
#outfitoftheweek
#ootddaily  
#like
#ootd
#fashion
#ootdfash
#outfitsideas
#outfitideas
#ootdshare
#outfitinspo
#ootdfashion
#bestoutfit  
#outfitoftheday💎
#ootdgoals
#favoriteoutfit
#ootdbloggers
#outfitinspiration
#love
#follow
#ootd💗
#fashionootd  
Piercing Hashtags
#lipring
#helix
#love
#helixpiercing
#like
#piercings
#ear
#pierced
#bodymods
#modifications  
#bellybar
#piercing
#navel
#instagood
#piercings
#piercings
#bellyrings
#earlobe
#instagood  
#piercinglove
#photooftheday
#bellybuttonring
#piercinglove
#piercingsofinstagram
#photooftheday
#piercingaddict
#piercinggirl
#modifications
#bodymods
#piercingaddict  
Sneaker Hashtags
#kickstagram
#shoeporn
#sneakerhead
#instakicks
#sneakers
#shoe
#solecollector
#swag
#kicks
#shoegasm  
#shoes
#walklikeus
#sneaker
#fashion
#flykicks
#fresh
#nike
#instashoes
#soleonfire
#nicekicks  
#sneakerporn
#photooftheday
#sneakerfiend
#sneakerheads
#igsneakercommunity
#sneakeraddict
#sneakerfreak
#instagood
#sneakershouts
#sneakerholics  
Tattoos Hashtags
#tattoist
#tattoos
#instagood
#tattooed
#tattoosleeve
#inkedup
#amazingink
#photooftheday
#tattoostudio
#coverup  
#tattoostyle
#instatattoo
#tattooshop
#tattoo
#tatted
#instaart
#tatts
#tats
#art
#chesttattoo  
#bodyart
#design
#handtattoo
#tat
#tattedup
#girlswithtattoos
#ink
#inked
#tattoosofinstagram
#sleevetattoo  
Fitness Hashtags
We shall look at hashtags for likes on Instagram which can be used, related to one's fitness.
Gym Hashtags
#gymfreak
#gymrat
#lifestyle
#getafterit
#gymflow
#lifting
#healthy
#gymtime
#like
#exercise  
#workout
#eatclean
#gym
#follow
#motivation
#gymlife
#training
#inspo
#strengthtraining
#love  
#gymgirl
#strength
#athlete
#gymaddict
#fit
#gymwear
#gymmotivation
#gymnastics
#cardio
#fitness  
Running Hashtags
#run
#runner
#running
#happyrunner
#runtoinspire
#furtherfasterstronger
#seenonmyrun
#trailrunning
#trailrunner  
#runchat
#runhappy
#instagood
#time2run
#instafit
#fit
#marathon
#runners  
#photooftheday
#trailrun
#fitness
#workout
#cardio
#training
#instarunner
#instarun
#workouttime  
Yoga Hashtags
#love
#fun
#healthy
#yogainspiration
#yoga
#yogaclass
#yogaeverydamnday
#namaste
#fitness  
#active
#yogi
#meditation  
#like
#acro
#motiviation
#strength
#blessed  
#instagood
#yogalife
#practice
#stretch
#yogaeveryday
#flexible
#fitspo
#energy
#healthybody  
Coffee Hashtag
#cotd
#coffeelife
#coffeegram
#caffeine
#coffeeoftheday
#cafelife
#coffeeaddict
#hot  
#love
#coffiecup
#coffeemug
#coffeetime
#coffee
#coffeelovers
#coffeelover  
#mug
#warm
#drink
#coffeeholic
#coffeelove
#instacoffee
#cafe
#like  
Celebration Hashtag
As the final topic of our article, we shall look into insta hashtags for likes and followers; related to Celebrations.
Birthday Celebrations
#photooftheday
#love
#family
#celebration
#birthday
#itslit
#candle
#present
#party
#fun  
#old
#young
#birthdaycake
#instabirthday
#cake
#gift
#friends
#bday
#instacake
#years
#born
#happy
#happybirthday
#instabday
#birthdaygift
#celebrate
#instagood
#candles
#bestoftheday  
Valentine's Day Hashtags
#heart
#date
#vday2020
#mylove
#vday
#valentinesgift #valentinesgifts  
#valentineday
#fun
#photooftheday #valentinesday2020
#valentinesday
#myvalentine
#love  
#gift
#inlove
#gifts
#like
#valentine
#valentinesdate #valentinesdaygift  
Christmas Hashtags
#lights
#jolly
#snow
#holidays
#tree
#gift
#xmas
#holiday
#christmas
#santa  
#gifts
#santaclaus
#cheer
#love
#winter
#holidayseason
#presents
#green
#family  
#photooftheday
#happyholidays
#chirstmasspirit
#christmastree
#tistheseason
#christmasiscoming
#christmasdecorations
#merrychristmas
#ornaments
#christmas2019  
Now that you have learnt everything about hashtags for likes on Instagram: you shall be well on your way to making the most out of Instagram Hashtags.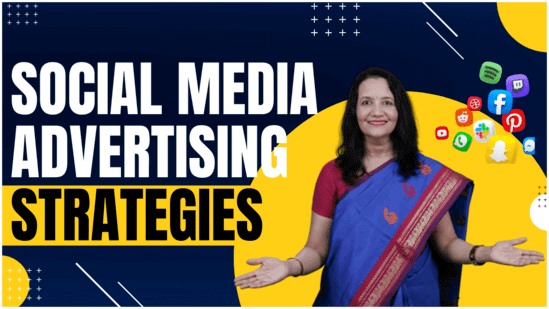 Spread the loveAccording to a study, an average person scrolls close to 300 feet of social media content every day. That's the height of Qutub Minar! Thinking about the amount of time that we tend to spend on social media daily, I find it quite believable. The main idea for social network advertising is to
Read More »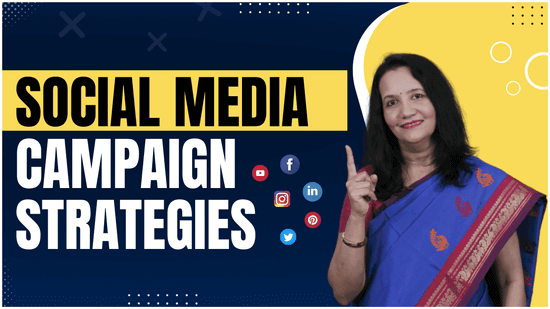 Spread the loveDo you want to create social media campaigns that will make your brand a sensation? Read these five strategies to grow your social media and blow your audiences' mind.Social media campaign is nothing but a series of coordinated activities aimed to promote your product or raise brand awareness in a community. We all
Read More »
Do you want to create excellent landing pages? Do you want to cutdown the cost required to hire a webpage creator. Read the article to know about SeedProd, an excellent landing page builder plugin for WordPress.
Read More »
HERE IS HOW I CAN HELP YOUR BUSINESS GROW
Don't just stand by and watch others make millions! Jump in and leverage digital marketing to skyrocket your business!
A hashtag is a phrase of your topic, starting with the symbol (#). The importance of Hashtags are:
You will get deluxe access because when you explore hashtags on Instagram, you come across countless posts related to your interest.
You will get more likes.
It will increase your number of followers.
The right hashtags for like on Instagram, can help your content get scale and visibility without spending big, on paid advertisements. Check out the article to get Tips on hashtags for Instagram guide.
Some of the best practises to follow, to realise the complete potential of Instagram Hashtag are:
Avoid irrelevant hashtags.
Before adding hashtags for likes for Instagram, make sure to include some punctuation marks on five upcoming lines. This differentiates your well thought caption, from the clutter of hashtags.
Use daily hashtags for Instagram to engage your audience on a daily basis.
Find popular hashtags for likes on Instagram, using the 'explore' menu of Instagram.
Check out the article to know surprising hashtags for likes on Instagram.