Earning money online has become easier than ever before. With the onset of the digital marketing revolution, companies too are looking for cost effective ways for creative promotions. One solution to several e-Commerce companies and opportunities for people who wish to monetize their blogs is affiliate marketing. The amazon affiliate program in India is one of the best known affiliate programs out there. In this blog, we will guide you from A to Z about what you should do to earn money with the Amazon associate program in India. You can also check out how to find the best affiliate marketing websites to earn income.
Why Amazon?
Most people are now comfortable ordering clothes online instead of sweating at the mall, and people find it far more convenient to order on Zomato instead of going to a restaurant. If you are a blogger and are considering becoming an amazon affiliate in India, here are some reasons why you should choose the affiliate program with Amazon.
Many people trust Amazon. This needs no further explanation. The quality of service it provides speaks for itself.
The Amazon Associate Program India is one of the best out there. We will discuss why later in the blog.
What does the Amazon Associate Program (India) exactly expect from its associates?
Advertising and promotions are a costly affair, but no company can exist without promoting its products and services. As an affiliate marketer, your job is to include links and ads of products from Amazon India in your blog or website. It's not just about adding the links and advertisements, and it's more about how you shape your content in such a way that your readers are compelled to click on that link and make a purchase from Amazon.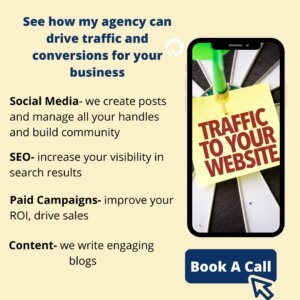 Basically, 
You are responsible for driving web traffic to Amazon India, and
You are responsible for persuading your readers to make purchases.
In return, you will receive a commission on each purchase that has been made.
Get more insights on what affiliate marketing is and how you can excel at it.
What does Amazon India expect to see in my blog?
Before approving you as an associate, Amazon will review your website or blog, making sure it meets all the requirements. These include:
At least a few posts/articles.

Considerable traffic to your blog/website/YouTube channel/app
This is to ensure that you are regular in posting and updating your blog, and to see if you have considerable web traffic to drive to Amazon; You can't direct web traffic to Amazon if you don't have any traffic.
If you're a beginner and haven't garnered enough traffic yet, don't worry! Read on for about four more minutes, and you'll learn how to promote your blog.
How do I become an associate on Amazon India?
The process is fairly simple, however, Amazon India will first have to approve your blog before making you their associate. 
What do I need?
To be recognized as an associate on Amazon India's affiliate program, you will need to provide information about:
Basic details about yourself

Your website/app (What is the name of your app/website? What is it about?)

How you drive traffic to your site or app

Your phone number

Your preferred payment method
You can check this blog by Meg Prater for more details about the registration process. Visit https://affiliate-program.amazon.in/ to become an associate now.
What kind of tools does Amazon India give me?
Since the affiliate program is not beneficial to just you but also Amazon, it provides you with specific tools that will equip you to promote products better. These tools include:
SiteStripe

Source: https://amazon-affiliate.eu/en/what-is-sitestripe-how-use-it/
SiteStripe is a toolbar for the following kinds of links you can post. It enables you to do the following:
Get a text link

Get an image link

Get a text

and

image link (both together)

Simultaneously share the link that you have generated on either Facebook or Twitter.

Set your

tracking ID

for that particular link

View your

reports

to check your earnings.
A text link is a link similar to the links we've used in this article before. It is an essential link to a product on Amazon that can be included in your posts or can directly be sent through your Facebook or Twitter accounts.  
Tip: Text links appear dull, don't they? Use text links in the following cases:
Everyone knows the brand:

People just want to see if it's worth buying the iPhone X. They know how it looks, and they most probably know what Apple is. Just focus on its features, pros and cons.

You've bought the product, and can showcase it better than the image in the product link:

This works best for art supplies, and other customizable things. Bought a sewing machine? Include that boring text link, but spice it up with pictures of how easy it is to set up and the beautiful embroideries you've made with it.
An image link is an image that readers on your blog can click on, that will take them to the product displayed on the link. It is far more attractive than a text link is an excellent link to use when you want to evoke curiosity within the readers, especially if the product looks unique.   
A text + image link is a link which has an image of the product along with the company and product names. 
Tip: Use text + image links for products that are underrated according to you, especially if the sales of the product aren't picking up because of its low brand awareness.
What is a tracking ID?
Since a commission is given when the purchase is made through your link, there has to be some way for Amazon to know whether or not a purchase has been made through your link. For that, Amazon uses cookies; As soon as a reader clicks on a link in your content, information about that reader is obtained and stored with the help of cookies. A tracking ID tracks this info about the reader's purchase details.
What are reports?
A report is a summary of how well you are doing as an associate on Amazon India's affiliate program. It gives info about how many clicks you have received on your links, how many people added those products to their shopping carts, and how much you have earned through commissions.
ATAPP- a key performance indicator
While Google Analytics provides you with the necessities, you need something tailored specifically for Amazon's affiliate program. One key performance indicator is ATAPP or average traffic acquisition per post. The formula calculates this, total organic traffic/number of posts. 
This will give you a basic idea of the amount of traffic that you are receiving for each post. This eliminates any issue in which only a few top posts get all the traffic, leaving your affiliate linked one barren.
Product Links
These are the text, image and text+image links that you can generate and add to your content.

Source: https://affiliate-program.amazon.in/
Banners
These are links to Amazon India products in a more stylized way. They work just the same as product links. However, they look far more attractive. They generally give more info about offers than about product details. These can captivate readers, especially if it offers Amazon or the product company is giving are attractive.
Source: https://affiliate-program.amazon.in/
Tip: Use banners during special offer seasons, like festivals. Also use banners for products by Amazon, like Alexa.
Advertising APIs
API stands for Application Programming Interface. These are relatively new to the affiliate marketing world, and according to Wikipedia, "The API allows clients to search or browse Amazon.com's product catalogue; to retrieve detailed product information, reviews, and images; and to interface with customer shopping carts."
What kind of commissions can I earn?
Depending on the kind of product, Amazon offers its affiliate various different percentages of commissions.
All of the following information is from Amazon India's official associate website.
| | |
| --- | --- |
| Product Category | Fixed Advertising Rates |
| Apparel & Accessories | Luggage & Bags | Watches | Shoes | 9% |
| Toys & Baby Products | Home | Kitchen Appliances | Kitchen & Housewares | 9% |
| Sports, Fitness & Outdoors | DIY & Tools | 9% |
| Books | Grocery & Gourmet | Pantry | Office & Stationery | 8% |
| Health, Beauty & Personal care | Personal Care Appliances | 8% |
| Jewellery (Excluding silver & Gold coins) | Car, Motorbike, Industrial & Scientific Products | Musical Instruments | 8% |
| Large Appliances | Movies & TV | Music | Software | Video Games | 5% |
| Televisions | Computers |Consumer Electronics & Accessories (excl. Data Storage Devices) | Mobile Accessories | 4% |
| Mobile Phones* | Bicycles & Heavy Gym Equipment | Tyres & Rims | 2.5% |
| Data Storage Devices | 2% |
| Gold & Silver Coins | 0.2% |
| All Other Categories (Furniture| Kindle devices & E-books| Fire TV stick & other Amazon devices | Others) | 10% |
As you can see, different categories have different rates of commission. However, don't think that a higher commission rate means you will earn more by promoting that category! For example, look at the highest commission rate (10%) for an E-book.
| | | | | |
| --- | --- | --- | --- | --- |
| Bounty-Eligible Program | Homepage | Bounty Action | Eligible Customer | Bounty Fee |
| Prime Paid Membership | https://www.amazon.in/tryprime | Successful registration for a Prime Paid Membership on Amazon.in | A customer who meets the eligibility requirements for the Prime Paid Membership plans on Amazon.in. | 100 |
| Amazon Business | https://www.amazon.in/tryAB | Successful registration for an Amazon Business account | A business which meets the eligibility requirements for an Amazon Business account and which has not previously registered for an Amazon Business account. | 200 |
| Audible Free Trial | Not Applicable | Successful registration for an Audible Free Trial on Amazon.in | A customer who meets the eligibility requirements for the Audible Free Trial | 150 |
| Audible Paid Membership Plan | Not applicable | Successful registration for an Audible paid membership plan on Amazon.in | A customer who meets the eligibility requirements for the Audible paid membership plan | 150 |
This is a great opportunity for affiliate marketers, as you can earn a bounty fee by promoting not just products available on Amazon India, but also by promoting the various plans Amazon offers.
What should I do to ensure I earn six figures?
How much you earn depends on how well you promote Amazon products and plans. Your readers should be compelled not only to click on the link but also buy the product. No one will spend their money on something they don't think is worth it.
Step 1: Find your niche
This depends on each individual. You should write about something you are comfortable with, to ensure the quality of your content. Your only focus should be on the quality and persuasiveness of your writing, and how well you can appeal to prospective customers to buy the product. This is the only way to get handsome returns, so choose a category of products that you know you can advertise. 
For example, if you are a gadget geek and can call yourself a gadget guru, then your blog should focus almost entirely on electronic devices and their reviews. You can find your niche in the oddest of ways, and you don't need to limit your affiliate links to blogs. 
For example, Kalen Allen became famous overnight and even got featured on the Ellen DeGeneres show by reacting to weirdly cooked food. People found his rants hilarious and made him a celebrity!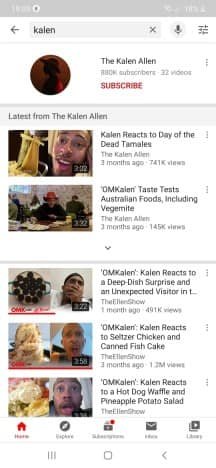 Step 2: Make compelling content
While going through your content, your viewers should experience the following for you to earn maximum commissions through the Amazon India affiliate program:
Quality
Only if your readers believe that what you are showing them is of superior quality, which means that you should have thorough knowledge about what you are doing, will they find you enough to check the link out and spend their hard-earned money?
A brutally honest review filled not just with the pros but also the cons speak volumes about your credibility. It is your job to research products where the good outweighs the bad so that you can promote them; however, writing about the bad will make you trustworthy in the long run.
Attractiveness
No matter how in-depth your knowledge about the subject is, not many people are going to be visiting your website or blog without adequate aesthetic appeal and compelling writing. Find a colour scheme that reflects your content and include enough pictures.
So for our gadget guru's blog, a colour scheme of greys and neon green would reflect electronic characteristics. Use websites like Canva to make your content look appealing
Persuasion
Your goal is to make money. For that, your readers need to believe you and buy that product. Below is the exact blueprint many Youtubers use to draw views:
The rules are simple: 
Start with an issue.

Many cellphone users have complained

about how fast the battery drains and have to charge their phones continually

Introduce to your readers a product, and the reasons why it can resolve this issue.

However, the Samsung M20 came out with a 5000 mAh battery, which allows its users a battery life of almost 20 hrs before reaching 0% charge.

Give examples to your readers, or reviews about how you found it after using it.

Many friends have told me that they didn't have to charge their phone for three days, and I found the amount of time it takes to charge the phone too is very less.

State your conclusion, confidently.

For these reasons, and after using it myself, I strongly suggest that people who are thinking of purchasing a new phone go ahead with the latest Samsung M20. Not only does it have a fantastic battery capacity, but it also has a great camera and state of the art safety features.
List out the disadvantages too. This will make your writing seem more genuine and trustworthy. Finish off on a positive note and ask them to check your link out.

However, the phone does have a few catches. After using it for a long time, it seems more prone to glitches.

Further, not more than three people can add their fingerprints to the phone. Other than this, it is a great phone and is value for money. I'm putting the link down below and highly recommend it.
Step 3: Promote your blog/website/app
There's no point in monetizing your blog if people aren't aware of its existence. Amazon too considers your website traffic before actually approving you as an associate. Here are some ways to promote your blog:
Include a link to your blog on all of your social media handles.

Get in touch with other, better-known bloggers and see if they can include related links of your blog posts in theirs.

Put your blog out in all of your groups, be it LinkedIn, Facebook etc. 

Write occasional articles specific to the current happenings across the world. Heard about how the dolphins are making a comeback after being endangered? Write about the newest technologies that protect the environment. 

Plan interesting content before posting them on weekends and festivals (which is the time we anticipate your viewers to read). Give previews of these articles or videos a few days before on Instagram stories, Facebook and Pinterest groups.
Learn more about social media planning in Social Media Planning and Strategy by Prof. Seema.
What should I keep in mind while being an associate at Amazon India's affiliate marketing program?
You will receive a commission only if a purchase has been made through your link.

If users read your blog but search for the product on their own instead of

through

your link, you will not be given any commission. 

When a reader clicks on your link, he or she must make a transaction on that product within 30 days, and the product must be added in the readers shopping cart within 24 hours of clicking on your link.

So if a reader clicks on your link at 5 AM, he or she must add to their cart by 4:59 AM the next day, and make a transaction within 30 days of adding to their shopping cart for you to receive a commission.
You must make at least one sale within 180 days of becoming an associate.

Amazon India has all rights to withdraw you from the associate program if they find that you are not capable of proper promotions or violating the terms and conditions.
You cannot hide the fact that you are an associate with Amazon India.

Your readers have every right to know, and it is your responsibility that they are clear about how you might receive commissions through their purchases.
Keep these in mind, and check out this blog on Amazon Affiliate Rules.
What makes the associate program on Amazon different?
Let's compare Amazon with the next top tier online shopping destination in India, Flipkart.
Advantages of Amazon over Flipkart
Amazon gives a commission if the purchase is made within 30 days, while Flipkart gives it only if a purchase is made within 24 hours. This allows more time for your readers to think about and consider making a purchase, which increases the chances of them buying a product. Similarly, Amazon allows 24 hours for a reader through your link to add a product to their shopping cart, while Flipkart allows only 30 minutes.
Disadvantages of Amazon as compared to Flipkart
The major drawback that we found was that Amazon approves you as an associate after considering the number of posts your blog has, and the amount of web traffic you receive. This may be an issue for new bloggers and people who have just started affiliate marketing.
(Read Guide to Flipkart affiliate marketing.)
Don't get the quarantine blues, promote and earn!
Why not earn money while you're bored at home? Here are some of the best products to promote during this time:
Gym equipment – With Cult Fit's revised and reduced prices along with the setting boredom, people have started working out! Try promoting products that are affordable and from trusted companies.
Art supplies and toys – Isn't everyone getting creative now? With the kids at home, parents need to find ways to keep them busy and what better way to do that than with toys and art? Find non-toxic, child-friendly art supplies and gadgets that you can promote.
What should I take home from this article?
In sum, to have a successful affiliate marketing endeavour on Amazon India's associate program, we suggest that you:
Make sure you meet all the requirements that Amazon India looks for in its associates and are comfortable in providing them with the info they ask for.

Utilize all the tools they offer you and know which one works best when.

Find your niche and make compelling quality content.

Promote your blog.
Keep in mind all of Amazon India's rules and conditions.
Let us know in the comments down below if you have any questions or suggestions!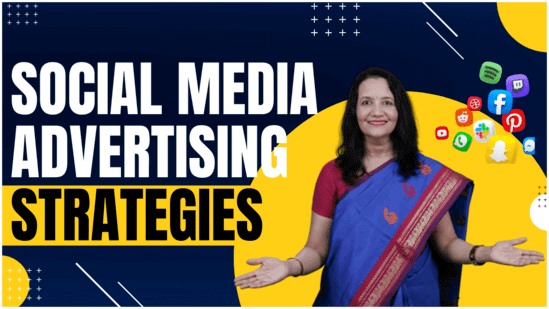 Spread the loveAccording to a study, an average person scrolls close to 300 feet of social media content every day. That's the height of Qutub Minar! Thinking about the amount of time that we tend to spend on social media daily, I find it quite believable. The main idea for social network advertising is to
Read More »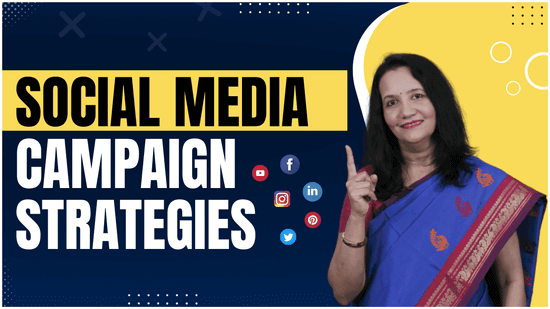 Spread the loveDo you want to create social media campaigns that will make your brand a sensation? Read these five strategies to grow your social media and blow your audiences' mind.Social media campaign is nothing but a series of coordinated activities aimed to promote your product or raise brand awareness in a community. We all
Read More »
Do you want to create excellent landing pages? Do you want to cutdown the cost required to hire a webpage creator. Read the article to know about SeedProd, an excellent landing page builder plugin for WordPress.
Read More »
HERE IS HOW I CAN HELP YOUR BUSINESS GROW
Don't just stand by and watch others make millions! Jump in and leverage digital marketing to skyrocket your business!
The function performed by Amazon associates are:
· They are responsible for driving web traffic to Amazon India, and
· They are responsible for persuading readers to make purchases.
You can also read this article to know the ways of making money through Amazon Affiliate
Marketing
To be recognized as an associate on Amazon India's affiliate program, you will need to provide
information about:
· Basic details about yourself
· Your website/app (What is the name of your app/website? What is it about?)
· How you drive traffic to your site or app
· Your phone number
· Your preferred payment method
I would recommend you to read this article to know about Flipkart Affiliate commission
Amazon india provides you with specific tools that will equip you to promote products better. These
tools include:
· SiteStripe
· Tracking ID
· Reports or summary
· ATAPP- a key performance indicator
· Products link

· Banners
· Advertising API's
Check out this article to know about the ways to do Affiliate marketing in India