One thing that almost guarantees that your account goes viral is the number of likes your particular post gets. If someone likes what they see, then they might check your account out.
Using hashtags for Instagram likes is a foolproof way to boost your account. Did you know, it could get you more acquainted to your competition, and provide you with a sense of branding?
In this article, we'll take you through the various hashtags for Instagram likes.
Why should I care about likes?
Instagram has a smart way of deciding the value of a post. Your post won't directly be projected to your followers. Instead, it will be shown to a few people, and depending on their response, the algorithm decides who and how many people get to view your post. One way of measuring that response is the ratio of the number of people who see your post but don't like it to the number of people who love it.
If the posts from your account have a good average number of likes, there's also a better chance that the algorithm will propagate it to a broader audience. This is called the micro test, and it is what Instagram relies upon to determine how engaging your post is. 
It's also apparent that general audiences will hold higher regards for posts that have a large number of likes.
We are all inclined to watch movies that have raving reviews and full houses, especially if our friends and family laud it. The same analogy can be applied to Instagram posts and accounts. Does my friend like it? I might like it too!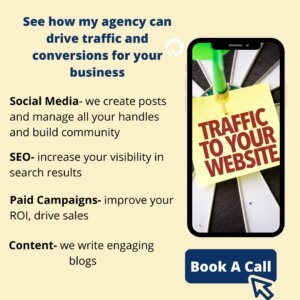 Why am I not getting likes even though I have great content?
There may be several reasons as to why your post isn't garnering enough likes.
You aren't using the right hashtags, or worse- no hashtags at all.

Using the relevant ones are crucial. The best hashtags are the ones that allow your content to be displayed in as many areas as possible, which is why you need to check out

The Complete Guide to Choosing the Best Hashtags on Instagram

. It doesn't stop there, and specific hashtags can be used to garner likes or followers. Hashtags are like masala too much or too less is not good.


Your post didn't do well in the micro-test. This can be due to the number of likes your post already has, or because of your content. Certain things, like posts involving trending topics, videos (which are preferred over images), lack of interactive content may cause your post not to fare well in the test. A good starting point is unfollowing and not accepting strangers on Instagram. They are highly unlikely to like or engage, thus affecting your reach.  

 
Engage your audience with fun ways! If you took a picture of a flower, ask your audience to comment "flower" in their mother tongue. Start a drawing competition and ask other artists to draw it in their style. The possibilities are endless. Always end your content with a call to action unless it's a personal post.
Not many people like it or are familiar with it.

Let's face it; people are keener on knowing about Ranveer Singh's upcoming movies than they are about the fallacies within India's 2020 budget. Your post may not be trending and engaging enough, but that doesn't necessarily mean that your content is terrible, it just means that it caters to a highly specific bunch of people. But do not stop posting content that you feel genuinely for this adds to your authenticity and makes you more real.
What are some hashtags that I can use for likes?
Top hashtags for Instagram likes- the #like4like  and #followforfollow kind
This hashtag, as the name suggests, endorses a win-win kind of situation. Basically, it means that if you like their post, they will like your post. The same can be said about #followforfollow. 
#followforfollowback
#followforlikes
Our team member has 37 followers, an average of 30 likes per post, and can be considered in one of the bottom tiers according to Instagram standards.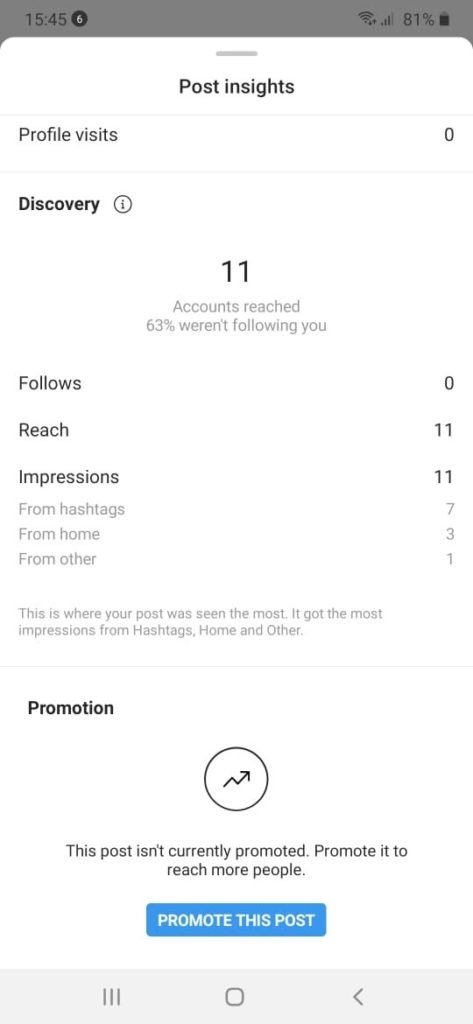 As you can see, 63% of the people that this post reached out to weren't following our team member's account.
Let's look more into this #like4like.
These are what the posts look like:
Notice that unlike other hashtags, this one has no separate 'top' or 'recent' tabs, rather it just focuses on showing us "a few top posts each week."
This is what a normal hashtag with recent and top tabs would look like
We can now infer the kind of frequency with which new posts come each minute, and how each post probably receives a similar number of likes and shares.
However, the number of likes from people who weren't following the account slowly dwindled, because it couldn't make it into the top positions, for reasons such as
(a) the average number of likes was low. 
The algorithm will consider posts with the right number of likes, or accounts that already have a decent number of followers as worthy of being in the top 50 posts for that long. 
Is it just about likes on an individual post? Another reason why it couldn't make it to the top could be
(b) the number of followers as compared to the others:
These hashtags can be classified under the generic kind, which hosts an audience that does not care about a specific brand or identity. They are not categorical. 
If you're someone who caters to a particular audience, this hashtag will be a tough bet. Your goal hence should be to garner your first few, crucial likes during the micro test, enough to satisfy the algorithm. So you're going to have to use particular hashtags. (But don't worry, there's a hashtag for everything! Even kangaroos).
How reliable are these hashtags? We've seen how random and how business-like their nature is. But Instagram has started to reduce the visibility of posts with these kinds of hashtags, and in worst cases, being removed. Once you've reached an average 500 likes per post, avoid the usage of the generic type.
Pros:
Your post will receive an almost immediate response.

The reach of your post will most likely increase, regardless of the current stats of your account.

You will simultaneously reach out to a lot of different kinds of people.
Cons:
The audience that you reach out to with these kinds of hashtags is not specifically interested in one thing.

Unless your post catches the right kind of attention, the #followforfollow might not get you any more followers, but similar to the #likeforlike, a lot of people will get to see it. 

According to the unspoken rules of such kind of hashtags, you are required to like the post of a person who has wanted your under

#likeforlikes,

which you may or may not do.
These are like small boosters to get you started once you grow people will flock to like and follow.
For more strategies you can check out plans for instagram.
The right hashtags which will increase the number of likes you get depend not only on the win-win or generic hashtags but also the relevant hashtags. The people who are interested in art will be more likely to follow hashtags related to dance rather than cooking. For instance, take a look at the same team member's posts of a painting of Lord Rama, which is the second post in the below screenshot.
The hashtag is #ramapainting, this particular post managed to get more than 200 likes.
Note that this particular hashtag hosts fewer than 100 posts, meaning that it is easier to compete and stand out from the rest. 
So, from this, we can say that-
Your hashtags should be relevant. If

the people following that hashtag know what they want to see, then they will expect anything under that hashtag is what they want. This isn't like the generic or win-win kind of hashtag that hosts a random collection of posts, but a

targeted

approach to giving people what they want, when you can offer it.

Your post should be able to compete. There's no point in getting lost in millions of other posts, even if your post is relevant to the hashtag. You should consider everything, from the number of followers you have to the least amount of likes you've gotten so far.

Location-based Hashtags
If your target audience pertains to a specific location or regional language, or are a local business, these hashtags are the best for you. This will ensure you gain visibility in a particular set of people.
#Hyderabadi, #Delhiwale, #Keralite, #mumbaikar, there's a hashtag for every place!
Challenge Hashtags
We've heard of the ice bucket challenge, Inktober for artists and recently Natya Social for dancers. The best way to make interactive content is to challenge your viewers. 
Take, for example, the #dtiys, which stands for Draw this in your style challenge. No one knows who started it, but it brought a lot of visibility to new artists. You can even challenge your competitor for fun!
Create your own!
Airbnb is a great example. They created #airbnb and asked people who've experienced their services to post pictures of Airbnb property during their stay.
By creating their hashtag, they've cleverly branded themselves, while increasing engagement for interactors. Consider creating a hashtag for your brand, and ask clients to do something with it. You could ask them to post pictures of your food if you're a bakery, a screenshot of one of your classes if you're an online tutor, or hairdos if you run a beautician service.
Once you've created your hashtag, start promoting it! Use it in all of your stories, bio, and comments. Associate your hashtag with another, common one, like #food. When people see your post in #food along with #MyOwnBakery, they'll immediately associate both together. 
Get your competition to use it too! Maybe you can challenge them to a cookoff, or comment on each post of theirs with your hashtag.
Use more Long Tail hashtags
Keywords are relevant; everyone knows that. Phrases with no more than two words are called short-tailed hashtags—#fashion, #photography and the like fall under short-tailed. Long-tailed hashtags like #autumnfashion2019 provide newcomer Instagramers with more benefits.
Pros:
Lower competition than short-tailed hashtags.

A specifically targeted audience. People following #autumnfashion2019 are looking only for the fall fashion trends of 2019.

No risk of getting red-flagged by Instagram, something that is possible when you use hashtags like #like4like.
Have some fun with emoji hashtags
#😍 is one of the most followed emoji hashtags. It's up to you what heart eyes describe, but emoji hashtags have made their way into metadata structures, similar to short tail hashtags. There are millions of followers surrounding more than 350 emojis. Check out the posts in these hashtags, and if you have something that blatantly stands out, be sure to post it with emoji hashtags.
How many hashtags should I use?
According to Sue B. Zimmerman, "The number of hashtags you should use is up for debate and will 100% depend on your brand and following."
You can't use more than 30 hashtags for one post. According to Social Fresh, the ideal number of hashtags is 7, while according to TrackMaven, five hashtags is the right number.
Within the 30-hashtag limit, Social Fresh suggests that one hashtag should represent your brand, two-three hashtags should be a hashtag unique to your brand, and two-five hashtags should be regarding what you are posting. 
For example, if AMUL Butter is posting an ad when the Indian Cricket Team is participating in the T20 World Cup, the hashtags they should use would include: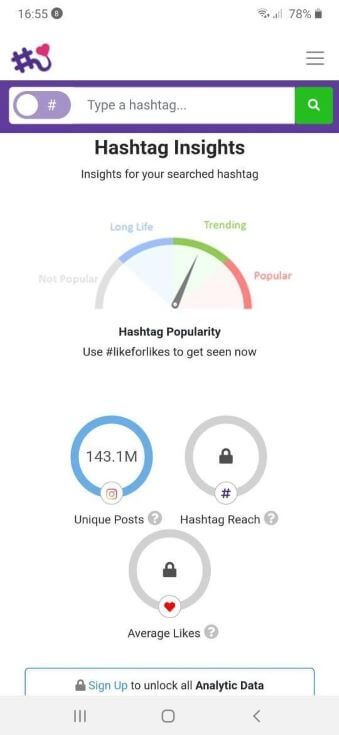 What are some tools that I can use?
Very little can be achieved if we do not analyze ourselves, which is why it is vital to get into analytics. Apart from Instagram insights (which can be enabled if you switch to your business account), one tool we found useful was Hashtags for likes. This website analyses the popularity of a particular hashtag, and the number of individual posts that it hosts.
Let's try #likeforlikes,
You can see that the hashtag is quite popular and that it has 143.1M individual posts. This tells us a few things:
Because of their popularity, a more extensive reach can be predicted.

Because of the large number of different posts under this hashtag,

it is much easier for your post to get lost in millions of other posts. Further, it can be expected that the posts under this tag are entirely random. Your post must also compete with a lot of others.
You can analyze other relevant hashtags using this tool, and predict the reach that you may get.
Another tool is Seekmetrics, an analytics tool that generates the top 30 hashtags based on the topics that you enter in their search engine. 
Other tools that can help you find the right hashtags for Instagram include:
Influencer Marketing Hub's Instagram Hashtag Generator

This tool is unique in the way that you can upload a photo, and the hashtags will automatically be generated. You can also supplement it with a few relevant hashtags.

All hashtag

Not only can you generate hashtags with this, but you can also create hashtags, analyze hashtags and get the currently top hashtags. 

Hashtagie

This website provides you with a search engine to look for the kind of hashtags that would go well with a few words describing what your post is about.
Using hashtags in your bio, stories and comments
Is it only your posts that you can describe with hashtags, or can the overall essence of what your Instagram account wishes to project something that you can find a target audience for? When you use hashtags in your bio, there is a slightly higher chance that the algorithm will push posts from your account to the people following those kinds of hashtags. Exploit the advantage of Instagram's hashtags to the fullest, don't limit their usage to just your posts.
Hashtags in stories allow you the benefit of showing a trailer to viewers. They're not yet intrigued on your account but can quickly get a basic idea.
Add hashtags in comments too. This can be uber effective if you're posting comments on high-quality posts, or if you're replying to a comment on one of your posts. It increases your visibility.
Buying likes
Surprisingly, you can buy likes and followers. There are specific online amenities that you can exploit (and of course, pay for) to get more likes and followers. Note that this should be done if you are an online entrepreneur that is in dire need of a boost for reach.
Some websites from which you can buy likes are:
Buying likes and followers are not encouraged, and it is best (and safe) to use hashtags and engaging content to gain followers, who will not just follow and like your posts but will also be genuinely interested in your Instagram endeavours.
These websites claim that the likes and followers that you get are from real people on Instagram and not some sort of bot. You can try them out for free at first (like4like.com gives you your first 100 likes for free), and the cost depends on the number of likes or followers that you plan on purchasing. 
To summarize:
Use generic, win-win kind of hashtags for immediate likes.

Your hashtags should be relevant, and your posts should have to face minimal competition. 

Analyze your hashtags and use tools.

Use hashtags not only to increase the chances of your post getting popular but also by enhancing your account in general.
Though not encouraged, you can buy likes.
Make sure you check out these articles to boost your Instagram – Complete Guide to Choosing the Best Hashtags for Instagram, How to get Instagram followers for free and How to become an Instagram Marketing expert.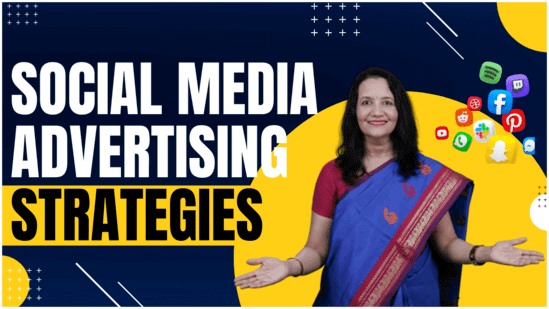 Spread the loveAccording to a study, an average person scrolls close to 300 feet of social media content every day. That's the height of Qutub Minar! Thinking about the amount of time that we tend to spend on social media daily, I find it quite believable. The main idea for social network advertising is to
Read More »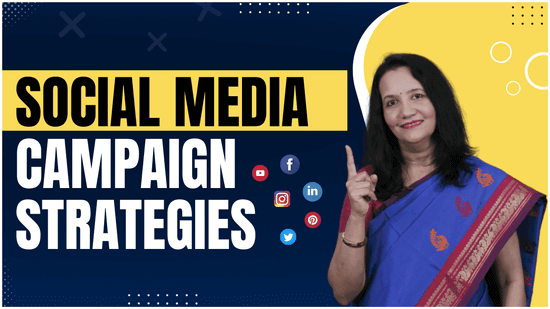 Spread the loveDo you want to create social media campaigns that will make your brand a sensation? Read these five strategies to grow your social media and blow your audiences' mind.Social media campaign is nothing but a series of coordinated activities aimed to promote your product or raise brand awareness in a community. We all
Read More »
Do you want to create excellent landing pages? Do you want to cutdown the cost required to hire a webpage creator. Read the article to know about SeedProd, an excellent landing page builder plugin for WordPress.
Read More »
HERE IS HOW I CAN HELP YOUR BUSINESS GROW
Don't just stand by and watch others make millions! Jump in and leverage digital marketing to skyrocket your business!
If the posts from your account have a good average number of likes, there's also a better chance that the algorithm will propagate it to a broader audience. This is called the micro test, and it is what Instagram relies upon to determine how engaging your post is. It's also apparent that general audiences will hold higher regards for posts that have a large number of likes. Also check the article on smart tips for likes on Instagram.
Tools that can help you find the right hashtags for Instagram include:

Influencer Marketing Hub's Instagram Hashtag Generator This tool is unique in the way that you can upload a photo, and the hashtags will automatically be generated.
All hashtag Not only can you generate hashtags with this, but you can also create hashtags, analyse hashtags and get the current top hashtags.
Hashtagie This website provides you with a search engine to look for the kind of hashtags that would go well with a few words describing what your post is about. For more details check out the article to know the right hashtags for Instagram.