Imagine that you go out shopping in a market, and you see a banner ad placed outside the shop showing an offer on their product. You get attracted to it and visit the shop or even purchase their product. A tempting digital Banner ad plays the same role as this big banner placed outside a shop.
In this article I will tell you the smart strategies to run a digital marketing banner into the host's screen. These banner ads are a potent tool to advertise online and even generate sales. 
How A Banner Ad Looks Like:
Here is an example of AAJ TAK, an Indian News channel. Do you wonder why these two pink boxes are appearing on this news channel page? These two are digital banner ads of SEMRUSH one being horizontal and the other one a square. Aren't they catchy? 
You may also find a close button on the extreme top right alongside a report option button to stop viewing such ads.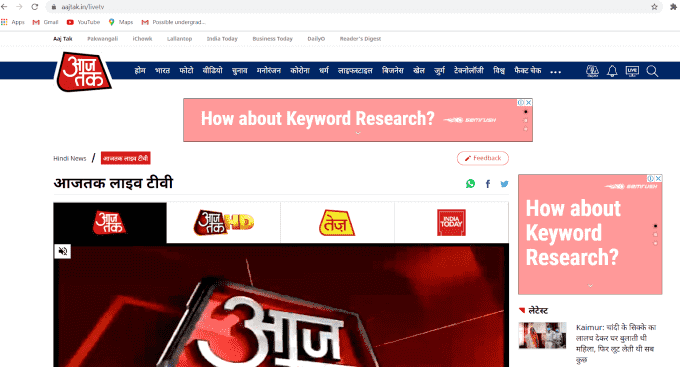 Let us now see different types of banner ads. 
Know Different Kinds of Digital Ads:
You can have web banner ads or mobile banner ads. Data shows that 52.6% of traffic is generated through mobile phones. Thus, it is sure that advertisers and users are inclined towards mobile ads. So, here we will explore mobile ad sizes, formats and will finally pick the right one for you. Learn how to create high Converting Quora Ads.
Mobile banner ads:
These are most widely used to monetize mobile traffic. They are displayed on the top or bottom of the screen. They refresh on their own after a time period. For android devices average CPM is $2 and for iOS it is $5. 
Some of the popular mobile banner ads sizes (length*breath pixels) are:
300*250: Incline rectangle
320*50: Mobile leaderboard
320*100: large mobile banner
200*200: small square banner 
Apart from picking the right size you should also find the right placement to yield better results
Mobile interstitial ads:
 When the user switches the webpage, mobile interstitial ads come as visuals. They usually cover the entire screen. These are more often in gaming apps as they require the user to interact often. The average CPM is $3.5. 
Let us see some reasons why interstitial ads are popular?
They are easy to implement and optimize.
They have more demand from advertisers.
They are user triggered.
Increased CPM due to 100% viewability.
Interstitial ads can make the screen slower so make sure you don't use them with pages having higher page load time.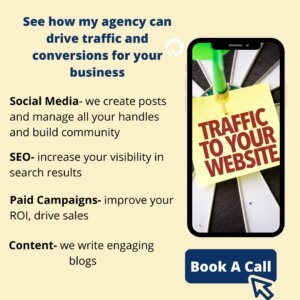 Rich Media ads:
These are dynamic ads which include advanced features such as GIFs, audio and video. They catch the attention of the user immediately and let them interact. They can be a game or an offering.
Some popular ad sizes are:
300*600
728*90
300*175
300*250
You may wonder why you should try these ads. Some reasons are:
Banner blindness is overcome.
Higher engagement and hence higher CPM
If you have a team to constantly regulate the ads, then you should sure shot give these ads a try.
However, they can also have some disadvantages as below: 
Sometimes rich media ads turn out to be irritating to the user.
They need to be changed regularly to avoid annoyance. 
They are large in size and have increased loading time. 
There are some more particular types of banner ads that are in use from the past decade; these usually occupy the corners of the main screen in different orientations.
Skyscrapers: These ads are in a vertical orientation on the interface of the host. The useful formats are mainly 120*600 pixels or 160*320 pixels or 160*600 pixels. They are on the right side of the screen; this type of digital banner ad catches the attention when someone is scrolling the window.
Leaderboard: These ads are in horizontal orientation on the screen, usually on the bottom part; they have more than one clickable image with their specific links.
Square: These are generally present throughout the screen; they are less than 150 kb and 250*250 pixels in size. They are in between the content.
 Medium & large rectangle: They are of 300*250 and 336*280 pixels respectively. 
I will now tell you some advantages of banner ads which make their use a must for marketers.
Key Benefits of Banner Ads:
Increasing customer traffic: The main agenda of banner ads is to encourage the users to visit the advertiser's website. Banner Ads increase customer traffic enormously since banner ads are there in high traffic platforms like YouTube and IPLT20, which have millions of users daily.
Increases brand awareness and sales: Banner ads being eye-catching and relevant quickly gain the user's attention. One can use a banner advertisement to improve brand awareness, to make people recognize the brand's products and services. Banner ads have also proved useful in increasing the sales of a product/ service, when they targeted the correct audience and on the right platform.
Cost-effective, fast and easy: Banner ads are easy and quick to create. You can also monitor the metrics and increase in customer traffic due to banner ads. Website banner ads are cheaper as compared to search ads as they appear on websites. Supply is more than the demand as there are infinite number of websites on internet and if you run ads through a network then huge inventory of ads is available. 
Now the next step is to understand strategies for creating a good ad. I am sharing my experiences and analysis of good ads which will ensure your success. 
Check out my article on Complete Guide To Google Ads PPC Advertising To Drive Conversions
Strategies for a Good Ad:
Make it more emotional like Coca-Cola:
You can use appeals like smile, positivity, happiness and laughter in your ad. This will associate your brand with customers emotionally. Like, Coca-Cola used the "choose happiness" campaign letting the customers share their experiences that give them happy feelings.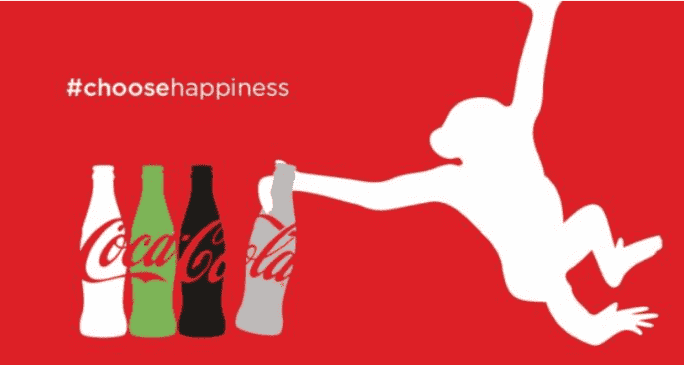 Be informative like DELL:
Providing relevant information to your user can be very fruitful. Maybe the user finds the particular specs in your ad which they are looking for. This will generate more quality traffic for you. 
Attract with a status appeal like BMW:
Leather shoes are chosen for status appeal. The viewer identifies the product with a class. Moreover, the classy shoes are abused by the affection for the accelerator.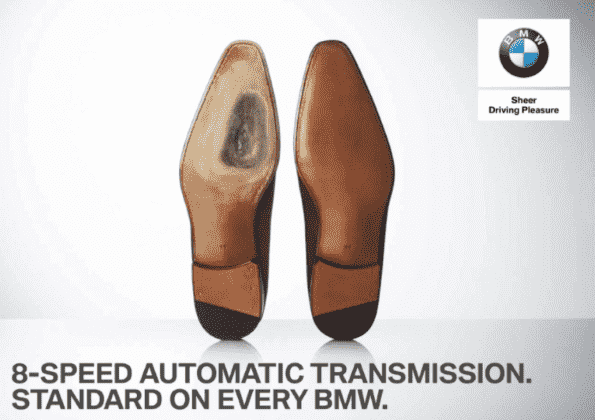 Make your user a Hero like Raymond:
By quoting "the complete man" Raymond wants to reflect that the customer is the real hero, not the brand. By making customers the hero, you can speak to their heart and give them a positive reason to buy your product and reach their goal.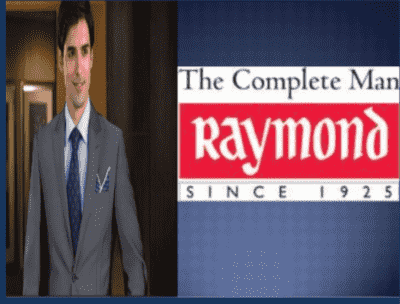 Be creative like Kellogg's and BOSE:
With this ad Kellogg's depict that with their fiber rich product you can have easy digestion. Otherwise, they have shown an interlaced tube that depicts everything is stuck.
 This ad by Bose, attracts the customer's attention with an exciting and adventurous image. Moreover, it also reflects how efficient their headphones are for noise cancellation. You should try to be as creative as possible while designing ads.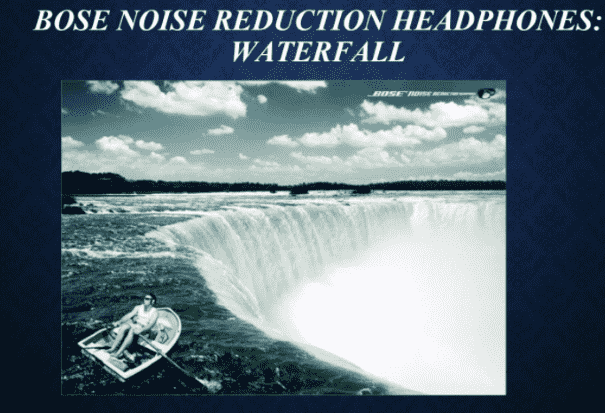 Next step for you is to understand the tactics for making effective banner ads,
5 Handy Tips For Creating Banner Ads:
Always choose high-quality visuals: One of your first tasks is to catch the eye of users. You have to make a very creative banner ad which should include animations and motion. You can easily incorporate them using Google web designer as I will tell you in the next part. You can use some effects like fade, blink and slide to catch attention. But you have to make sure that the time of animation is not more than 10-15 seconds so that your presentation can end before the user diverts attention. 
The headline is the primary showstopper: Your headline should be captive. It should be read by the user even if he is scrolling down the tab. For example, if I were to offer my online digital marketing courses, Instead of quoting Look Here! I will quote the headline as "Level Up your digital marketing". 
Time is money: We need to be aware of the size of our banner ad. The smaller the file size of the banner ad, the more quickly it can load on the screen of the user. 
Inculcate a powerful Call to Action (CTA): CTA is a button, which you create to allow the user to take the desired action. It is a button stating things like register now, buy now, download now. What happens is that sometimes even if the user is interested in the content of the banner ad, it is usually not known that this is even clickable, which hinders the action. So, I advise you to create a CTA using attractive colours, shapes and a perfect size. 
Offerings on ad: You always have to make sure that you don't provide the user with more than one offering in your banner ad, this is to avoid the clumsiness and improve readability. If you throw many things on the user at a time, it might lead to complete ignorance from the user altogether. Even if you want to advertise several offerings, I would advise you to provide multiple ads in that particular campaign.
Should you mention the price or not ? If you mention the price of your product or service in your ad then some viewers will think that this is not the price they want and simply ignore the ad without clicking it, leading to a low click through rate for you. On the other hand, the biggest advantage of mentioning the price will be that you will only attract quality traffic and your conversion rate would be much higher as only those users will click who are okay with the price tag.
How To Create Custom Banner Ads:
Don't know how to start making your digital banner ad to advertise your business? I am here to tell you about Google Web Designer, an application that will ease your work manifolds.
The Google web developer tool is a professional and completely free tool that allows you to make technically sophisticated banner ads using its well-developed user interface.
You can even add animations to your ads. You can download this tool online from the Google web designer website and use the device even when offline. 
Steps to create a banner ad using Google web designer:
Start by choosing the most appropriate template for your banner ad. You can even customize a selected template according to your creativity.
Even a beginner can easily add images, graphs, videos etc. without coding. 
You can set up physical gestures such as rotation, shaking on mobile phones. To build your gestures from scratch, you can use JavaScript.
You can make multiple pages to include numerous scenes in a project. This gives users a different experience.
Create your own rules to set the layout; this lets your ad to adapt to different screen sizes and types.
The quick mode enables you to animate by stringing together scenes. However, in the advance mode, you can use layers on a timeline.
You can be more creative by using 3D content in your ads. You can rotate designs and objects along any axis and visualize 3D transformations as per your creativity.
A shape and pen tool can be used to make your design, import different shapes and add text easily. 
You can integrate with Display and Video 360 to :
Collaborate: you can let all your teams work on a single project. Whether it be the creative team, digital team, or analytical team, all can work together.
Use artificial intelligence: you can have machines work for you to automate optimization and biding. This lets you respond to various needs quicker and easier. The tool makes the use of machine learning algorithms which can help you automate direct sales and booking processes.
Campaigns control: you can get an insight on how your money is spent and where your ads are displaying. You can decide the right platform, format and the budget.
Ad canvas:  Using this, you can preview your ad in real-time.
You can also complete a course on Google web Designer in just 16 minutes.
You can read my article to get 10 Ideas For Your Landing Page Design That Can Increase Conversion Rates By 10 times
The next thing is how to find the right place to advertise your digital banner. 
How To Find Your Advertising Network:
The first thing that will come to your mind is to go to a particular website which you want to be the host of your banner ad. Then you will start looking for some information regarding banner advertising on that website. You may even contact the website directly to know whether they have a provision to advertise you. To help you out, I would like to suggest a popular website that you can rely on and will allow you to advertise across a collection of websites. The most reliable and useful ones are Google AdSense and Google Ads. 
Google Ads has Google display network (GDN) that consists of many advertisers, who want to advertise their banner ad and many publisher websites which will plot the advertisers banner ads on their website. Google ads provides all the functionalities required by the advertiser from designing the ads to finding the right host website.
Google AdSense is for website owners who want to earn money by placing banner ads on their website. They receive payment every time a user clicks on the banner ad. Google Adsense can be a source of potential income if you have high traffic on your website.
Do check out my blog on 4 Steps For Using Google AdWords To Boost Your Business By 10X.
Measure Your Success:
Whether it is Google banner ads, mobile banner ads, amazon banner ads or web banner ads, you need to know what is the Click Through Rate (CTR) of your banner ads. Click Through Rate is given by the number of clicks made divided by the number of times an ad shows up.
CTR= Clicks / Impressions. 
For example, if your banner ad shows up 100 times and two times it gets a click, then the CTR will be 2%. 
You should always aim to increase your CTR but generally speaking if the CTR > .5% then the banner ad is considered acceptable. You can easily view the CTR by using Google ads.
You can watch this video to learn more about  how to budget for digital marketing in a bottoms-up approach. 
Now let's have a look at the other end of the Google advertising network:
Google AdSense: 
It provides a simple way to publish ads on your website and generate income whenever any user clicks the ad. It is one of the fastest and easiest ways to monetize your website. 
Some key points to note are:
First of all, it is entirely free of cost. Moreover, you will get the money transferred to your bank account whenever you cross the $100 benchmark.
If you are a YouTuber, you will need at least 4000 hours of total watch time and 1000+ subscribers to get yourself approved by Google AdSense.
Your content must be free from plagiarism and spamming; otherwise, you might end up blocking your account soon.
You can choose the kind of ads you want to run, including text, images, rich media, videos, or any animated image. You can even customise the colour scheme according to your interface.
5 Superb Tips For AdSense:
Provide quality content which the targeted market wants to go through to generate quality traffic.
Don't click on your ads: This is against the rules of AdSense, and they won't forgive you if suspected.
Include ads in between the content to get more clicks.
Enable the option of placement targeting this allows the advertiser to choose where they want to place their ad.
Another big network is that of amazon. Here your ads will come in different placements on Amazon.
Amazon Banner Ads : 
Amazon provides a wide range of solutions to advertise your products. 
Sponsored ads: Amazon's sponsored ads or headline search ads target the customers for matching search keywords.
Video ads: Video ads let you tell stories and make connections with customers more appealingly by displaying your high-quality video content on Amazon's website, Fire TV, IMDb and mobile apps. Usually, Amazon video ads have a brand logo, headline and a call to action button on the video player. 
The recommended video duration for fire TV, mobile and desktop is up to 15 seconds.  
 Video dimensions: 1920*1080 pixels (16:9) is recommended.
You should make sure not to have any black bars on any side of the content.
Display ads: In Amazon, you might have seen an ad of other sellers under the "add to cart" button. These are Amazon product display ads. These ads increase the visibility of the brand. They target a specific shoppers interest group and a particular category of products.  
Learn how to design the perfect banner ad to increase clicks on your ad by 10 times.
Read my article to Showcase And Sell Fast With Pinterest Ads.
How To Create Product Display Ads On Amazon?
Choose a targeting mode: Amazon offers two options – Product targeting and Interest-based targeting. Product targeting is more sales-oriented than interest targeting, Here, you can choose your targeted products which can be your competitor or your own complimentary product (for example, if you sell cameras, you can promote your lenses). Interest targeting chooses targets according to shoppers' interest and will be more beneficial for brand marketing than increasing sales.
Pick a product to advertise: Enter the product's name or the product's ASIN and choose it for your ad campaign.
Adjust the campaign settings: 
Give a name to your campaign: it is non-changeable, so make it proper and more easily recognizable the first time.
CTC: set the amount you want to pay for each click you get.
Set your Budget: you can either set daily budget or a campaign budget (set your date range).
Create and preview your ad campaign: since you are paying for the campaign and Amazon gives very little modification options, so I advise you to review your campaign thoroughly before launching.
Amazon will take 3 days to review your campaign. If it is according to Amazon Ads policy guidelines, then it will go live instantly. 
 Read this article for some smart strategies regarding Amazon Affiliate Marketing.
In A Nutshell:
You can use banner ads to attract the customers, increase customer traffic, brand awareness and sales.
While creating a banner ad, try to choose high-quality visuals and a strong headline. Inculcate a strong Call to Action. Keep the size low.
If you are an advertiser, then you can use Google Ads. Google AdSense is for those website owners who want to earn money by placing banner ads on their website.
Always keep a check on your Click Through Rate (CTR) which is a great tool to measure the effectiveness of your banner ad.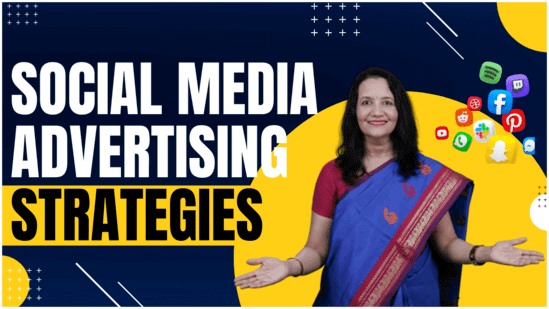 Spread the loveAccording to a study, an average person scrolls close to 300 feet of social media content every day. That's the height of Qutub Minar! Thinking about the amount of time that we tend to spend on social media daily, I find it quite believable. The main idea for social network advertising is to
Read More »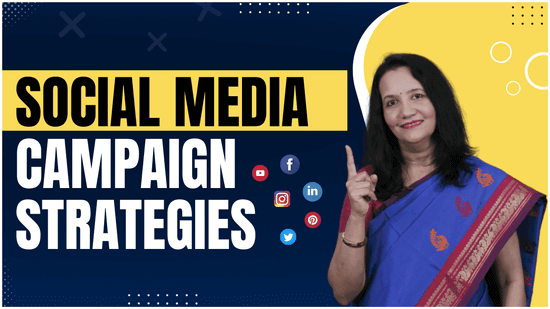 Spread the loveDo you want to create social media campaigns that will make your brand a sensation? Read these five strategies to grow your social media and blow your audiences' mind.Social media campaign is nothing but a series of coordinated activities aimed to promote your product or raise brand awareness in a community. We all
Read More »
Do you want to create excellent landing pages? Do you want to cutdown the cost required to hire a webpage creator. Read the article to know about SeedProd, an excellent landing page builder plugin for WordPress.
Read More »
HERE IS HOW I CAN HELP YOUR BUSINESS GROW
Don't just stand by and watch others make millions! Jump in and leverage digital marketing to skyrocket your business!
The key benefits of banner ads are:
· Increasing customer traffic.
· Increases brand awareness and sales.
· Cost-effective, fast and easy.
I would also recommend you to check out this article to know the perfect ideas to design
banner ads.
Handy tips to create banner ads are:
· Always choose high-quality visuals
· The headline is the primary showstopper
· Inculcate a powerful Call to Action (CTA)
· Make sure that you don't provide the user with more than one offering in your banner ad.
You can also check out the tips to design landing pages to increase conversion.
The popular website that you can rely on and will allow you to advertise across a collection of
websites are Google AdSense and Google Ads.
· Google Ads has Google display network (GDN) that consists of many advertisers, who
want to advertise their banner ad and many publisher websites which will plot the advertisers
banner ads on their website.
· Google AdSense is for website owners who want to earn money by placing banner ads on
their website.
Check out my article if you are planning to start your career in digital marketing.