We have come a long way so far. From my very first article on TikTok, Complete Guide to TikTok Advertising (Easy Steps) to the recent one regarding TikTok marketing strategies, every time I tried to show you both the sides of it. Whatsoever, at present the reality is that, there is no stopping for TikTok. 
With over 1 billion downloads and 500 million monthly active users, it is gaining traction at an alarming rate. Biggies like Facebook, Google, Snapchat have started making arrangements to counter Tiktok. Fear is not just of losing users but also of loss in the revenue generated by advertising. 
It has not been even a year since TikTok announced advertising on its platform; giants like Disney, Nike, and PepsiCo have started their marketing campaigns. Following the hype, smaller firms also joined the queue. And this is what makes TikTok marketing unique. Unlike other platforms, content will play a major role in the success of your campaign compared to the weight of your investment. Your ability to make creative and enjoyable videos will eventually decide your reach.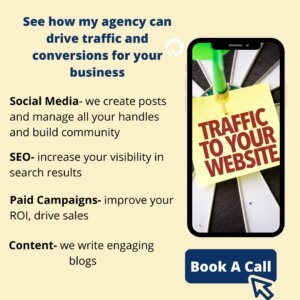 You can either do this on your own or hire influencers to do the same for you. I have discussed Influencer Marketing in my previous article, How to make Smart Strategies for TikTok Marketing?, in case you are unaware about influencers and this marketing strategy, please refer to it. 
Companies like EA Sports, PepsiCo hired several influencers to start off their campaign. Since, TikTok has an international user base; you will find influencers from every part of the world. But if you recall the demographics, India alone accounts for over 40% of TikTok users. So, in this article I will primarily talk about Indian influencers and even share with you some interesting examples of influencer marketing.
There is no threshold number of followers you need to have to be called an Influencer. Anyone with the ability to influence potential buyers of the product or service by promoting or recommending it on social media is an influencer. However for doing this, you need to have adequate following. You can't promote a product among hundred followers in the country having 125 crore population. It is observed that big TikTok influencers have usually at least 1 million followers. But, there are exceptions. 
Though everyone will like to have influencers with maximum following on board but few campaigns demand for other qualities too. EA launched one of its popular games, FIFA 20. For promoting it, EA collaborated with not so famous influencer Indie Cowie, a freestyle soccer player. In the videos, you could see her freestyling in public with a personal shoutout for FIFA 20. This campaign required influencer with a freestyling ability for which they compromised with number of followers. So, sometimes hiring all size of influencers may also be the sophisticated strategy of the advertiser.
Who do you expect to be the top 10 TikTok Indian Influencers? Many might think of Bollywood stars. Few might go for cricketers. Absolutely, these are the most sensible and common answers for an Indian. We Indians have grown up watching Bollywood movies and cricket. And due to huge following across the country, these glamorous actors and cricketers ought to be influencers on every known social media platform. 
Now days, we can also see politicians very much active on Facebook, Instagram. But imagining Narendra Modi or Rahul Gandhi making TikTok videos is nothing short of a joke. Here I present you the Top 10 most followed Indian influencers on TikTok. And, don't be surprised if you don't find your favourites in the list.
Most followed Indian influencers on TikTok
1. Riyaz Aly
Born in 2003 in Jaigaon, Bhutan, Riyaz is the most followed TikToker from India with the whopping 29 million followers. Besides being a TikTok star, he is also an actor, influencer and fashion blogger. He shot to fame after he started posting comic, lip-sync or musical videos on TikTok. He has even earned the valuable title of crowned TikTok muser. From marketing perspective, many brands have collaborated with him for endorsements. He is frequently seen advertising for ChupaChups, Realme C3 Smartphone, Indeed etc. wherein he tries to persuade the viewers to take the corresponding challenges. I have even (I will add this later) shared a screenshot of his ChupaChups ad caption. Each of his ad video has earned over 1 million views.   He even participates in other popular challenges like PepsiCo's #SwagSeSolo initiated by Salman Khan or Hide & Seek biscuits's #SeekDontHide.
2. Awez Darbar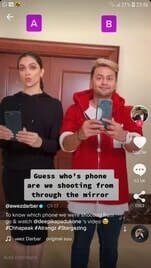 Awez Darbar is a celebrity dance choreographer and stands next to Riyaz Aly in terms of followers on TikTok. He is widely regarded as the top social media influencer as well as a comedian and an entertainer. His excellent dancing and acting skills gained him huge popularity and fans on TikTok. Post fame, he started his own Dance Choreography Academy in Mumbai. Having the following of 22.5 million, there is no way he could escape advertisers. Going through his videos, you could see him promoting several numbers of products. Some of them are Lays, Bombay Shaving Company, Pulse, 7up. Like Riyaz, he also takes up the viral challenges. You can see him performing to Pepsi's #SwagSeSolo here.
He even made TikTok videos with Deepika Padukone, Nora Fatehi for promoting their films Chappak and Street Dancer 3 respectively. 
3. Arishfa Khan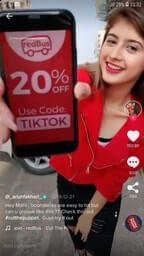 Unlike the above two who were born out of TikTok, Arishfa claimed fame and popularity even before TikTok was launched. Primarily, she is a renowned Television actress, dancer and social media star. She began her professional television career with Ek Veer ki Ardaas Veera in the year 2012. Since then she has been part of various other television series too. In the recent past, you may have seen her in few episodes of famous crime show Crime Patrol. With 21.9 million followers and being a female TikTok star, she has ample business related enquiries. Presently, she is the face of brands like ChupaChups, realme C3, RedBus, Engage perfume, Oyo on TikTok.
4. Nisha Guragain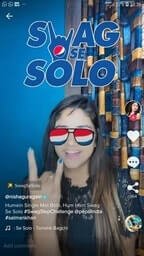 Nisha is a rising TikTok star, model and an influencer. She became an overnight TikTok sensation after her lip-sync musical video on Mujhe Yaad Hai Aata Teri Wo Nazrein Milana song went viral and got over 2.5 million likes on TikTok. Achieving over 2 million likes for a single post on TikTok is still a very rare feat. After that, she continuously uploads videos on TikTok and so far has managed to entertain her 21.7 million followers. She has also endorsed various brands such as OLX, Club Factory, RedBus, ChupaChups. Apart from ads, she also took the Pepsi's #SwagSeSolo and Hide & Seek's #SeekDontHide challenge.
5. Jannat Zubair Rahmani
She is an Indian film and Television actress. Though she started her career in 2009, she gained recognition through Colors TV's Phulwa in 2011. Due to her earlier success and fame, she could easily position herself on TikTok. With very less number of videos, she was able to get over 20.5 million followers. Compared to above four, her involvement in Influencer Marketing is less visible. So far she has made promotional videos for RealMe Smartphone, Indeed and few others.
6. Avneet Kaur
Similar to Jannat, Avneet had been the media limelight since the age of 9. She started her career as a contestant at Dance India Dance Little Masters in 2010, Dance ke Superstars in 2011 and Jhalak Dikhla Ja 5 in 2012. Post dancing, she started her acting career and till now she is an active part of Indian Television Industry. Since 7 years, she had been playing lead roles in multiple daily soaps and   many teenagers are aware about her. This helped her to manage her TikTok handle more easily making her way to 19.3 million followers. Of the top 6 influencers, she has most number of Brand Endorsements. So far, few of her collaborations include ChupaChups, Vivo, Lays, 7up, Club Factory, Bingo Snacks, Itel Smartphone and Tecno Smartphone etc.
7. Sameeksha Sud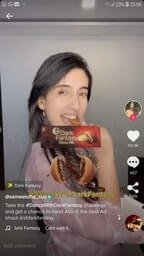 She is an Indian actress, model and TikTok star. Her stint as a television actress was very short compared to above two. She was last seen in Children's fantasy television series Baalveer (Season 1). On TikTok, she is famous for her comedy and lip-sync videos and currently enjoys the following of 18.8 million followers. Brands like Indeed, Dark Fantasy Biscuit, Lays, RedBus, and Reliance Digital Sale hired her as an influencer for promoting their products or services. In one of her videos, she could be seen with Ajay Devgn and Kajol promoting Devgn's latest release Tanhaji.
8. Garima Chaurasia
Garima is an Indian model and internet influencer. She is famous on TikTok for her dance moves and lip-sync, comedy videos. She has around 18.1 million followers on the platform. With such following, you are bound to get collaboration offers. She promoted Oyo, ChupaChups, realme C3 smartphone etc. from her handle. She even participated in Pepsi's #SwagSeSolo and Hide & Seek's #SeekDontHide challenge.
9. Arhan Khan
Arhan is known to TikTokers by the name Lucky dancer. He is an Indian dancer, model, social media influencer and TikTok star. He is particularly famous on social media for his dancing skills. With 15.3 million followers, he is the 9th most followed person on TikTok in India. Like others in the list he also did few brand collaborations. Those include Lays, Gulf Pride 4T, Club Factory, Paytm etc.
10. Aashika Bhatia
This is the last name on our list. Aashika is an Indian television and film actress. Her one of the most prominent work includes Salman Khan Starrer Prem Ratan Dhan Payo where she played the role of Salman Khan's sister Rajkumari Radhika. With the support of 14.5 million fans, she is also a TikTok celebrity. Her brand collaborations are less in number and include common brands like Club Factory, Oyo.
How to hire an influencer?
In case you want to hire an influencer, how will you select one over the other? First thing you can do is to google him/her. For example, if you are looking for influencer for fitness related product, you can search for fitness TikTok influencer. But Isn't it a time consuming and an unorganized process? In order to prevent this, there are few agencies or platforms acting as a bridge between advertisers and influencers. Let's have a look at few of them.
1.  Julius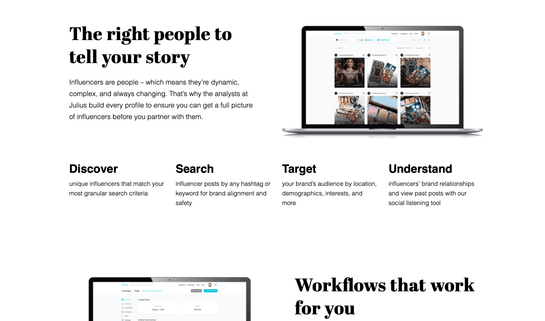 If you know nothing of influencer marketing, it is a great place to seek help. Here, they have used various filters to categorize influencers. It includes age, location, topic, interest etc. You can check out this here.
2.  Fanbytes
It is also an agency to help you with influencer marketing. From suggesting you relevant influencers to analysis of your campaign, they do it all. It introduces more than half a million TikTok influencers. They have an amazing client network including Apple Music, Paramount Network, Sony Music, McDonald's, Warner Bros Picture etc.
3. Upfluence
It is a similar platform to above two. It is an AI powered platform for smart and data driven influencer marketing. It even provides you with an estimated budget for your campaign.
Now, I have provided you with the top 10 TikTok Indian Influencers and the platforms to find the same, let's go back to your answers. Most of you expected that the list will be full of famous Bollywood actors or sportsperson. But after going through these ten names, it is obviously not the case.
Learn how to do marketing with influencers.
Why aren't our traditional celebrities that famous on TikTok?
There are two possible questions we need to answer before drawing the inference regarding the power of traditional celebrities. Firstly,
Are all celebrities present on TikTok?
Not just TikTok, many A-list celebrities are not even present on any of the social media platform. Maximum celebrities are present on Instagram, Facebook and twitter. It has been just 2 to 3 years since TikTok started, so many are still unaware of the potential of this app. Though few famous actors and cricketers have moved to TikTok recently but they are still far away from being called an influencer.
Why do they have fewer followers despite being more famous than the teenage Influencers?
Number of followers on any social media platform is not just proportional to your reach (how much famous you are?) but there are couple of other factors that come into play. On Instagram, Amitabh Bachhan has just 14.1 million followers; this does not mean that Varun Dhawan (26.3 million) is more famous than our beloved superstar. Since, we are sure that reach is not the solo criteria that affects the following, let's try to figure out other more impactful parameters.
If you look at the Instagram profile of both the actors, you could see a significant difference in the number of posts. Big B has around 441 posts whereas Dhawan has 1612 posts which is approximately 4 times of Big B. Posting more videos or photos will usually help you increase your visibility among general public. This may eventually result in more interaction between you and others, which may lead to increase in followers. Now, if you look at TikTok, this occurs at a very large scale. Most of the regular TikTok users have more than 1000 uploads. Let's have one more comparison, but this time the platform is Tiktok. Many of us know Shilpa Shetty as she definitely is a famous actress. She has a TikTok account which has around 11 million followers for 70 uploads. If we compare these numbers with that of most followed Indian influencer Riyaz, results are self explanatory. He has 29 million followers for about 1400 videos. His uploads are approximately 20 times of the actress. This is another reason you can see significant difference in their followers. 
So, Posting more photos or videos will ensure more following?     
Uploading more is just hard work and not necessarily smart work. I am not saying that it would not benefit you, it will, but only to some extent. With every pic or video you upload, you should be creative. Most of the videos on TikTok are entertaining, so try to be comedic. So far, we discussed many advertisements, you can look at them to start with. For me, the best marketing content was Pepsi India's #SwagSeSolo Challenge. Its lyrics and background music are quite entertaining.
Which Brands usually do TikTok Influencer Marketing?
While I briefed you about top 10 TikTok Indian Influencers, I also mentioned few brands for which they advertised. List includes Chupa Chups, RealMe Smartphone, Indeed, Club Factory, Lays, RedBus, Bombay Shaving Company and many more. Except Lays and Redbus, very few people might be aware of other firms. RealMe Smartphone, Bombay Shaving Company are small sized companies. But in many of my previous articles on TikTok, I stated  that TikTok has the likes of Disney, Nike as key advertisers on the platform. So, Why don't Disney or Nike try Influencer Marketing? Because they are billion dollar companies and can afford to do paid (or other sorts of advertising) which is relatively expensive. On the other hand, companies like RealMe, Club Factory do not have deep pockets, so they opt for TikTok Influencer Marketing.
Since, we have listed the top 10 TikTok Influencers, you might have observed that they are just teenagers. And you can't expect them to charge crores of rupees for collaboration. Also while hiring these teen influencers, you are in a more strong position to negotiate. These two factors make TikTok Influencer Marketing more affordable and comfortable than Influencer Marketing on other platforms. 
What is the cost of hiring these Influencers?
With more than 5 years in the market, Instagram has highly developed and reliable influencer marketing. As of now, brands are giving crores of rupees for just a single post from an influencer's account. Virat Kohli (51.2 million) and Priyanka Chopra (50.4 million) who are the leading influencers on Instagram (from India) get around Rs 1-2 crores per post. But this is not the way TikTok influencers (India) are paid. Since, TikTok marketing is in developing stage brands have come up with more result oriented approach. Instead of cost per post, here influencers are paid for cost per views. More the number of views to a video, more will be the payment. This cost varies from influencer to influencer. 
What Strategy Brands use for Influencer Marketing on TikTok?
In India, I observed that most of the times companies hire from only top 10 most followed TikTokers. They try to get influencers with more than 10 million followers. Another peculiar thing of TikTok Influencer Marketing in India is that there would not be only one influencer advertising for a given brand. Unlike Facebook, Instagram, every brand hires more than 2-3 influencers for partnership on TikTok. You. may have noticed this while we were discussing top 10 Indian influencers. Of the 10, you could see Chupa Chups collaborated with 5-6 influencers. Even other advertisers like Indeed, RealMe, Club Factory had the same strategy.
If you found this article helpful, do check out some of my similar blogs like Secret Guide to TikTok Business Model, How TikTok Marketing Made us fall in love with it and Guide to TikTok advertising.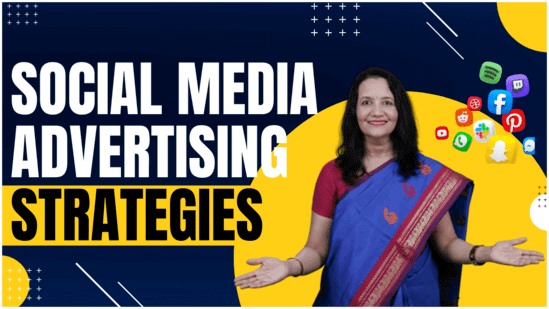 Spread the loveAccording to a study, an average person scrolls close to 300 feet of social media content every day. That's the height of Qutub Minar! Thinking about the amount of time that we tend to spend on social media daily, I find it quite believable. The main idea for social network advertising is to
Read More »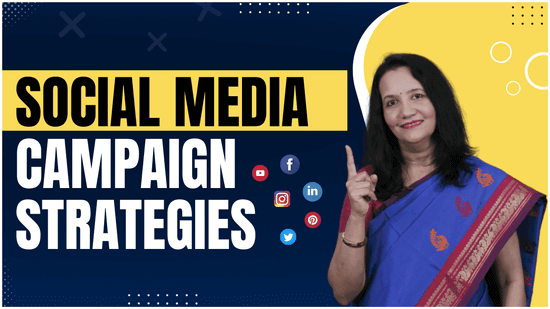 Spread the loveDo you want to create social media campaigns that will make your brand a sensation? Read these five strategies to grow your social media and blow your audiences' mind.Social media campaign is nothing but a series of coordinated activities aimed to promote your product or raise brand awareness in a community. We all
Read More »
Do you want to create excellent landing pages? Do you want to cutdown the cost required to hire a webpage creator. Read the article to know about SeedProd, an excellent landing page builder plugin for WordPress.
Read More »
HERE IS HOW I CAN HELP YOUR BUSINESS GROW
Don't just stand by and watch others make millions! Jump in and leverage digital marketing to skyrocket your business!
There are few agencies or platforms acting as a bridge between advertisers and influencers. Let's have a look at a few of them.

Julius
Fanbytes
Upfluence.

To excel Tik Tok marketing, checkout the article Quick secret guide to TikTok business model.
Since, TikTok marketing is in developing stage brands have come up with a more result oriented approach. Instead of cost per post, here influencers are paid for cost per views. More the number of views to a video, more will be the payment. This cost varies from influencer to influencer. Check out this article to know more about how to use the power of influencer marketing on various social media platforms.
Not just TikTok, many A-list celebrities are not even present on any of the social media platforms. Maximum celebrities are present on Instagram, Facebook and twitter. It has been just 2 to 3 years since TikTok started, so many are still unaware of the potential of this app. Check out this article to know more about  TikTok marketing strategies.