COVID 19 or Corona has shook the world to its foundations. With over 2.5 million infected people and 200 thousand deaths, it has become lethal. It has pushed the whole world into a dark tunnel with no foreseeable solution. The only thing for sure is everybody is scared and they are right to be.
The Effect:
It has put millions out of jobs and billions in losses and trillions in potential damage. Companies are laying off left and right, and there is a growing fear this could be "the great depression of the 21st century". Questions arise whether the world will be the same ever again.
The foremost thought should be, to take care of yourselves and your loved ones, by staying inside. You are not only saving your life but also the people who are around you. With no medicine in the near future social distancing might be all that we have.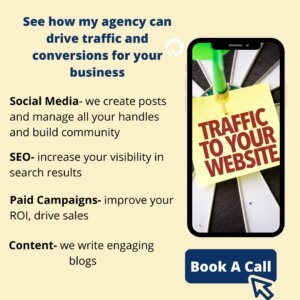 The Impact:
It's necessary to understand the fact that, at this point in time, no statistic can truly capture the actual effect of the pandemic. As, there are too many unknown variables associated, like the exact virus trajectory, availability of medical equipment, the effectiveness of decontamination efforts etc.
The fact that the economy was on a downward spiral even before the surprise of covid19 should also be recalled.
With the above in mind, it's quite common to believe that a recession is undeniable. Make no mistake; the possibility of a recession is real. But it's not as apparent as it might seem, as history has often shown us that bear markets do not always lead to a recession. There is no need yet to panic. Countries like the US and UK have encountered a massive blow while India seems to be relatively better off. Once we head into recession, it will be a tough time, especially for the middle and lower class citizens.
While this has been a terrible time for the economy new innovations are coming up in every possible domain.
The crisis can boost the adoption of the latest technologies and business models. For example, the 2003 SARS Outbreak was the primary reason, for the surge of E-Commerce in China, which led to the rise of the Alibaba Group.
EdTech: Amidst most of the educational institutions closed around the world, education is moving online. Services like Byjus, Udemy and edx have already witnessed 25.12% growth in daily active users and 82.73% in time spent.
Health: Traditionally, India has never invested much in healthcare. With 0.8 beds per thousand, India has one of the weakest health infrastructures. But, this could all change with the pandemic.
The first signs of growth are apparent from the introduction of the Aarogya Sethu App. Due to this, the public can now trace positively tested patients and access their risk of contamination.
Hospitality: The hospitality and travel sector have taken a massive hit. Many hotels and airlines have started downsizing considerably with millions getting affected. Gradually, this shock would spread across the other sectors as well, with manufacturing and agriculture already exhibiting early numbers. Forecasts have shown 0 % growth as a very real possibility.
Situation of Informal Sector:
India's informal sector, which employees nearly 85% of the country, is now on the verge of collapsing. They are struggling to make ends meet. The majority of the informal sector are daily-wage workers, who are now struggling to make their ends meet. These people are the worst affected by Corona. With many stranded in slums and chawls with no chance of social distancing, their lives are in grave threat, and immediate reinforcements are needed.
How should leaders react?
One cannot control the virus, the slowdown. But one can control their reactions to these situations, their moods and decisions.
Every crisis is a test of character and leadership, an opportunity to discover, learn and show distinct traits.
Find Core Strength: One's business might generally offer so many products or services. But during the crisis, one should find his business's main revenue stream and focus on keeping it alive.
Focus on Liquidity: The health of one's enterprise should be the utmost concern. Only when an enterprise is running, can it take care of its people. 
Reduce Liabilities: When the tides are rising, it's wise to hold the ground, rather than swim to a better place. Cutdown on all unnessary expenditure which could include downsizing to protect the health of the company.
Strategise: It is easy to get carried away and make rash decisions. A clear plan and targets will help you stay ahead of the curve.
Follow Instincts: In the current situation, there are too many forecasts and expert opinions.
But one shouldn't blindly follow any advice; instead, they must trust their instincts and focus on consumer confidence signals.
Do Not Please: Challenging times require challenging decisions. Take that tough call and grab the bull by its horns.
Communicate: Relentlessly communicate with employees, board members and partners. Make them feel safe. After all, only an enthusiastic and unified team can weather this storm.
Give Back: A business isn't an appendix to the society, but an integral part. Thus, give back to society. Help as many people as possible.
Inevitable Transformations:
Every crisis in one's life leaves, with bags of lessons and a new approach towards life. The present economic crisis is no different.
Technology, Job Transformation and Workstyle Transformation are three mega trends ushered due to COVID 19.
In the past, there has been a general reluctance towards technology. This situation has proved that technology is a vital part of our existence.
It has got our loved ones closer, enabled our work lives to continue and has been a source of entertainment. It has nearly fulfilled everything one might want in their lives.
According to the findings of the McKinsey Global Institute, digitalisation would create 60 to 65 million new jobs[i], and displace 40 to 45 million workers from their current jobs.
As soon, routine and mono skilled roles would be replaced with specialists, insight-driven and multi-disciplinary roles. Skills like creativity, empathy, and collaboration would gain more prominence, along with the demand for data scientists, and system thinking talent.
Jobs would soon become more interdependent, more collaborative, more agile and more flexible.
One can observe the following changes in the work style:
Work From Home: With the application of the lockdown and the roaring success of work-from-home, people have now started questioning the necessity of travel. Soon, work-from-home would become the new norm.
Gig: Teams would soon comprise of permanent, temporary, freelance and machine employees. 
There would soon be an immense requirement for superior social skills to keep a virtual team cohesive.
Agile: Team composition would become more flexible. The composition would evolve based on – the current phase of a project, the current requirement of skills, and the value of the project. 
The above consequently leads to flexible work policies, where people choose their work timings.
Self-Created Teams: Soon, members can co-opt themselves to their passionate projects. Teams would be self-created, rather than being curated by leaders. Being purpose-led, not power-driven.
Therefore, leaders would need to lead with influence, rather than authority.
Importance of Marketing:
The coronavirus might change the work environment, the types of jobs, and careers of many. But, just like skills of leadership, creativity and insightful thinking, not everything changes. 
The timeless skill of marketing – building and nurturing relationships with customers would always remain eternal. 
Every company should concentrate on marketing for the following reasons:
Engagement: Through marketing, companies aren't just a piece of information; instead, they become a part of people's lives. Modern consumers view brands as a symbol of quality, trust and as a representation of themselves. 
Thus, with effective marketing, companies can enjoy a lasting relationship with their customers.
Growth of Reputation: As brands continually meet the expectation of consumers, their reputations grow. Business have become a vital contributing members of the society. Companies are to focus on helping out in way possible as every little bit helps.
As people spend more time at home, thanks to social distancing and lockdown, they are spending more time on OTT media services for entertainment, social media for connecting with friends outside and e-commerce for shopping. The perfect and only way to market a brand now is Digital Marketing.
Importance of Digital Marketing:
There is no better advocate of the potential of digitalisation then the current crisis itself.
Every company should concentrate on digital marketing for the following reasons:
Internet Users: With 462 million users, India is the second-largest online market in the world.
Smartphone Users: With almost 400 million smartphones sold currently, one can safely say that there are quite some smartphone users in India.
Social Media: Due to the lockdown, Social Media has emerged as the go-to platform for news, entertainment and communication.
Read about how to do marketing with influencers.
Better ROI: With a specific target audience, more penetration and the capability of analysing every step, digital marketing give significantly higher ROIs. Moreover, digital marketing is known to generate 2.8 times more revenue than traditional methods.
Moreover, contests organised by companies during the current worrisome period also generate more leads. For example, Dettol's #HandWashingChallenge on TikTok brought about 18 billion views and 1,23,000 participation.
Budget-Friendly: Most digital marketing services are cheaper than traditional methods, as it includes no material costs, printing costs or distribution costs. In this situation where budgets are bare minimum this will help save money.
Marketing Strategies:
With most of the business currently closed, due to the implication of lockdown, one might assume that marketing is no more required. Contrarily, the current situation offers a market landscape where there are a minimum number of competitors. Thus, as much as possible, according to an organisation's current financial situation, efforts have to be put to grab more market share.
An organisation can make use of the following marketing strategies:
Focus on Consumer Needs:
With the majority of people staying at home for a prolonged period, they might undergo boredom.
Thus, if a brand continually communicates with them, entertaining them and keeps them informed, this relationship would continue even after the pandemic as well.
For example, despite all the theatres currently closed, BookMyShow maintains a close connection with its customers through promotions of various films through their website.
Focus on Customer Experience:
In stressful situations like now, companies should go beyond selling their brands and help customers by being empathetic. Show that you care. Tell them they mean more to you and that their well being is your topmost priority.
The above action would not only create loyal customers but also makes a brand stand apart.
For example, redBus sends immensely positive and enthralling content daily to its customers apart from conveying information and precautions related to covid19.
Get Digital:
Quite obviously, the only and most effective way of creating brand awareness right now is to focus on Digital Medium. Companies who do not have a digital presence should make one; whereas, companies with already existing digital reach should increase their presence. Read more about foolproof strategies for digital marketing business.
Moreover, the current situation isn't just doom and gloom. It has led to many businesses flourishing in the new opportunity. Zoom, in particular, has encountered a 50% rise in its share price since the beginning of 2020. According to research from Gartner, the demand for remote working would increase by 30% by 2030, once the GenZ ultimately joins the workforce
One could make use of the following strategies to increase their digital presence:
1. Social Media Marketing
During the crisis, companies should aim to spread brand awareness, develop followers, and increase engagement.
Let's consider an example of Bharat Floorings:
A relatively lesser-known company that produces customised flooring tiles, Bharat Floorings, recently launched an ingenious way to engage consumers and spread awareness. 
The company launched an online Instagram Tile Design competition.
The company took advantage of the free-time people had while being quarantined at home and motivated several art enthusiasts to channel their time and energy into designing a tile.
At the end of the competition, the company was able to achieve enhanced brand awareness among art followers, and it got to engage possible consumers for 10 days; while creating a positive impression among viewers. Read about How to Rock Influencer Marketing on Instagram.
2. Search Engine Marketing
These are the small ads that one can find in the search results page of a search engine. The ads here, pop up in accordance with the user search. 
Many Indians now are spending more time online, by working, interacting with loved ones, learning a new skill, or just keeping tabs with coronavirus trends. Thus, making the perfect platform to advertise one's company to gain new customers. 
3. Search Engine Optimisation
With consumers spending more time online now, it's important for a company to be visible to their eyes.
Moreover, in the current situation, if a person happens to go outside his home, then it would most probably be for supplies or services. Thus, if companies can make their SEOs more local for attracting 'near me' searches, loyal customers near the company's location can be obtained.
4. Email Marketing
Email Marketing can be useful in building relationships during the crisis. An example worth mentioning is Zomato, who regularly send Emails during the lockdown asking about the customer's welfare and promising to serve with the same high quality and prices once the lockdown is over.
5. Pay-Per-Click
With online medium garnering more views than ever, Pay-Per-Click Advertising can deliver brand awareness and immense traffic to companies.
The most attractive feature of Pay-Per-Click Advertising is the fact that it's much cheaper now. That is, cost-per-clicks have recently decreased by 6%, while researches estimate an even further decrease in the upcoming weeks.
6. Affiliate Marketing
An attractive form of marketing vastly witnessed in eCommerce websites such as Amazon and Flipkart is affiliate marketing.
People with a substantial online following make use of links in their online space, to redirect the audience to affiliated sites. Every time the audience click on the links and successively makes a purchase, a commission is given to the particular influencer.
Affiliate marketing is best employed after a crisis. Since eCommerce sites themselves would be focusing on recovery.
7. Influencer Marketing
Over the years, the Indian audience has got accustomed to connecting a brand with a well-known face: Gabbar Singh's Britania, Sachin's Boost, Salman Khan's Revital, and Katrina Kaif's Slice being some notable examples.
Thus, in the current situation, various companies can be seen using this popular technique to generate health awareness, spread news and promote their products.
For example, Dyson India partnered with Shruti Sheth to promote Janata Curfew. In the following video posted, Shruthi urged the importance of self-isolation and hygiene by using Dyson's Vacuum Cleaner.
Irrespective of a recession, the path towards normalcy depends on many factors on many socioeconomic factors and will definitely take time. Like they say prepare for the worst and hope for the best. In this tough time we have to stand united. Stay home and stay safe. And make any small contribution you can to PM Relief fund. If you liked the video like comment and share to your friends .
Check out my article on How to build a LinkedIn profile.
---
[i] https://www.mckinsey.com/business-functions/mckinsey-digital/our-insights/digital-india-technology-to-transform-a-connected-nation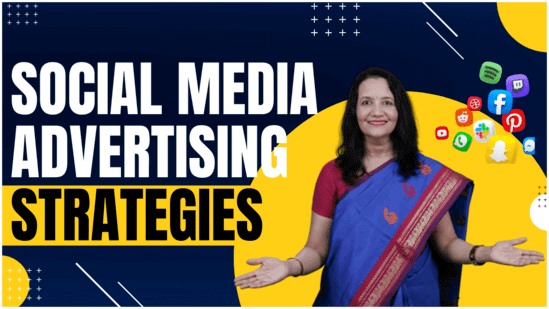 Spread the loveAccording to a study, an average person scrolls close to 300 feet of social media content every day. That's the height of Qutub Minar! Thinking about the amount of time that we tend to spend on social media daily, I find it quite believable. The main idea for social network advertising is to
Read More »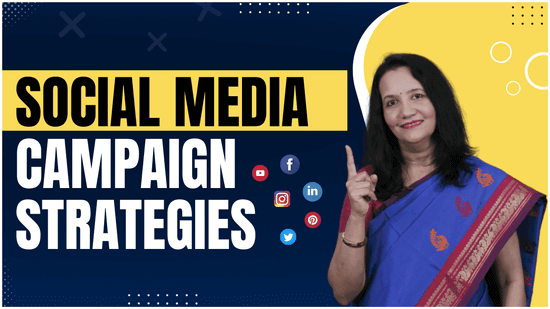 Spread the loveDo you want to create social media campaigns that will make your brand a sensation? Read these five strategies to grow your social media and blow your audiences' mind.Social media campaign is nothing but a series of coordinated activities aimed to promote your product or raise brand awareness in a community. We all
Read More »
Do you want to create excellent landing pages? Do you want to cutdown the cost required to hire a webpage creator. Read the article to know about SeedProd, an excellent landing page builder plugin for WordPress.
Read More »
HERE IS HOW I CAN HELP YOUR BUSINESS GROW
Don't just stand by and watch others make millions! Jump in and leverage digital marketing to skyrocket your business!