~Dedicated to all Engineers~
There comes a time in every Engineer's life when big decisions are to be made. Which job should I apply for? What jobs will I get?  Will I get a job?
For those of us who aren't sure about our career path, it's all about seizing opportunities that strike our way. One such, life-changeable opportunity is "Earning Money Online".
(Wait! Let me explain!)
Imprudent advertisements over the years have sown the seeds of insecurities about the internet among most of us. On the contrary, the internet is a legitimate source, where you can earn, irrespective of location, time, and work structure.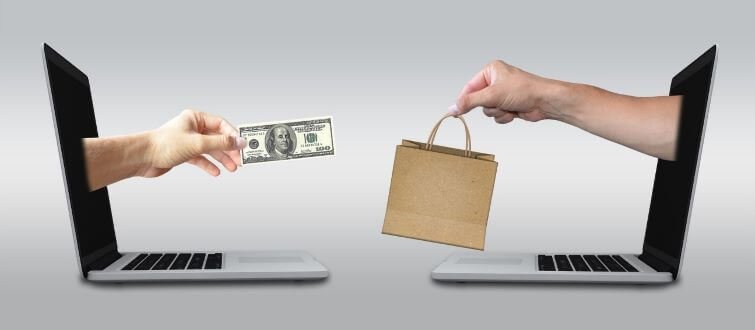 Every single day, more than 1 million new users join the internet. With over 560 million users, India is the second-largest online market in the world. The growth of the internet, along with the possibilities for which it can be used for seem endless.
How about, we harness this growing trend, and make a living off it? Sounds almost surreal, doesn't it? Come along, as I explain 'How I earn money online in India':
1. Affiliate Marketing
You may not be aware of this term. But you have been regularly using this, for quite some time now.
Remember the times when you invited your friends to join Zomato or Ola to get free food or rides? This is Affiliate Marketing.
When you've got a space online (ex: YouTube Channel), which is visited by a good number of people; you can sign up for Affiliate Marketing; and get a URL, which redirects to a company (which needs to be marketed). For every unique click, by your followers, on this URL – you earn money.

Pro Tip: You need not have a proper space to start Affiliate Marketing. You can obtain a URL and start spamming all your WhatsApp Groups right away. Every time someone clicks the URL, you generate money!
You can get marketable URLs on websites like vCommission and Jvzoo.
2. YouTube
An average Indian currently spends 67 minutes a day on this platform. The best part is, this number is only projected to increase!
The finest way to earn here would be to start a 'YouTube Channel.' As you already know, you can do almost any kind of video, as long as they attract a massive number of viewers. So, select a niche (topic) which you, along with a thousand other netizens, would
love watching: more the views, likes, and subscribers, more money from YouTube.
Always have a good thumbnail, make fewer videos (prioritize quality over quantity), and do collaborations with other people in your niche.
If you want to teach a specialized skill; it would be wise to upload your content on websites like teachable.com or instamojo.com,
as well.
Apart from the above, your income is also dependent on the niche you select, level of engagement you generate, and the revenue  channels you explore.
How to earn money online in India through YouTube: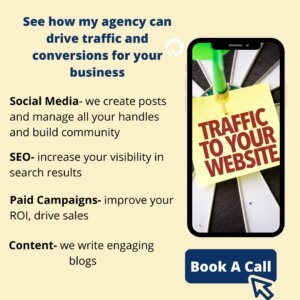 Joining the YouTube Partners Program to monetize your Channel would be the most vital step of your journey. Your Channel is qualified for monetization once you've hit 1000 subscribers and 4000 watch hours over a year.
Contrary to popular understanding, more the engagement isn't always proportionate to more money. Hundreds might watch your videos, but if no one clicks on ads, you don't get any income.
Moreover, not all your videos are eligible for monetization. The following content get excluded:
Sexual content: sexual humour and partial nudity
Violence: extremism and displays of serious injury
Inappropriate language: vulgar language, harassment, and profanity
Promotion of drugs and substances: using, selling, and abuse of such items
Controversial or sensitive subjects and events, including issues related to political conflicts, war, natural disasters, and tragedies.
Moreover, YouTube gets to keep 45% of your ad revenue. Thus, having ads as your only source of income isn't the best idea.
Premium is a paid membership program where users get to enjoy videos from their favourite content creators, without any ads. Your income is solely dependent on the number of views you
generate.
Think of Premium as a secondary source of income, along with YouTube ads for regular users.
Selling merchandise (T-Shirts, Hoodies, Posters, Mugs, Notebooks, etc.) can be hugely beneficial. They not only give you an extra source of income but also help you connect better with your audience. It opens up an offline source of extension of your brand, perhaps getting you followers.

Selling merchandise isn't a difficult job either. You can make use of drop-shipping business handlers like Baapstore who take care of manufacturing, shipping, fulfilment, and customer support. You can also subscribe to existing merchandise stores The Souled Store and Bewakoof. Once your merchandise is famous, you can even set up your manufacturing outlets; officially stepping into another business. Aww, how much have you grown! (*Knuckles Cracking*)
If you happen to create a viral video with an enormous mass appeal, you can license this to media outlets (TV Channels, News Websites..); in exchange for some money.
You can also list your videos on a marketplace like Juken Media, which attracts substantial potential buyers.
Furthermore, if you are making product-based videos, it would be smart to use Affiliate Marketing, by promoting a link; through which people can buy the product, you just spoke about.
3. Instagram
Yes, the place which you visit once in 15 minutes out of boredom can be used to make money!
Before we start, one thing you need to remember is, Instagram does not pay you directly, unlike YouTube. You instead need to approach companies directly, who would be willing to pay you.
All you need to do is, start a Page on a particular niche, which can attract huge numbers. Start posting "OMG!" content regularly.
Once you are 10K Followers strong: You can approach brands related to your niche, and offer to promote them. This would be your first method of income through Instagram. Once you are 50K Followers strong, automatically brands come to you to promote their products.
Furthermore, it might end up being a masterstroke to exercise a tool used by many successful Instagrammers – the Hashtags. It lets random relevant people access your content, compared to only your followers. Researches reveal that posts with a minimum of one hashtag obtain 70% more likes and 392% more comments.
Recent Instagram updates make the usage of hashtags, all the more fancy:
Now you can follow Instagram Hashtags directly. Example: You can follow #csk directly instead of following 'n number' of CSK Fan Pages for recent updates related to your team.

Now you can use Instagram Hashtags right at the first point of interest – Bio. Some mesmerizing words, along with your favourite hashtags, make a perfect punch of a start!
Now you can use Hashtags at Instagram Stories as well. That's right, an additional source of attracting new followers along with your posts. (You can maximum include 30 Hashtags and 10 Hashtags; on your Instagram Post and Stories, respectively)
How to earn money online in India for students using Instagram:
As previously mentioned, you can partner with brands related to your niche; in exchange for some capital. Here you need to be very sure to choose a brand that your audience will be interested in engaging with. Furthermore, you have to maintain a delicate balance between your regular posts and sponsored posts.
 

 

View this post on Instagram

 
You can partner with a company to share a link or a promo code; in exchange for some commission.
The catch here is, Instagram only allows one link to be displayed in your Bio. Thus, you have to include a caption on every post, to redirect your audience to your Instagram bio.
You can sell merchandise to your audience directly using your inventory; this is a highly flexible method as you get to change any particular detail (discounts, numbers, etc.) at any time.
 

 

View this post on Instagram

 
You can also use a drop shipping business like JimTrade, IndiaMart, or shopify to sell merchandise. This is a stress-free method of selling.
4. Facebook
Facebook follows almost similar practices like Instagram (*Cough* Zuckerberg *Cough*), with one additional step.
Before you create a page directly on Facebook (which you are free to do), it's advised to use Facebook's unique offering – Facebook Groups.
Here you can make a group, attracting people in a particular niche. This offers you to have a community of supporters, even before you make a page. Giving you a big head start.
Here is how you can earn money online in India using Facebook:
Once you have a successful page with a massive number of likes and followers, you can sign up with a brand to promote their products related to your niche. You can put sponsored posts, stories, or comments; in exchange for some money. You can sign up as an influencer on websites like Plixxo or influencer.in.
Freelance Facebook Marketer
You help various admins to create Facebook-friendly content to achieve maximum likes and comments.
Here you are supposed to make several marketing strategies and decisions, with the help of Facebook Stats, to know which type of content works better in a situation. This is easily the highest paying job using Facebook.
Think of this as Amazon or OLX of Facebook; you can buy or sell anything here. Here you can track down buyers or sellers from your Network of Friends as well.
As of October 2018, 800 million people globally use Marketplace each month!

Remember the times when we made a Facebook Account? Multiple Accounts. Multiple fake date of birth.
Good News! Various marketers buy old Facebook accounts for promotional purposes, as Facebook gives more weightage to old accounts.
The dots have surely added up now, sell your old FB accounts, for some quick cash right away!
(Yes, it was a little awkward using Steve Jobs's reference in a Facebook-related post. Shhh)
Learn Advanced Tips for Digital Marketing on Facebook.
~ Why is that YouTube pays, but not Instagram or Facebook? ~
It's because YouTube is a User Content based website. As more content is posted, people have more to watch; hence watching more advertisements. This is how YouTube earns.
Whereas, Facebook doesn't pay for the likes you get because your content is not that important to Facebook. FB already has a big database of addicted followers; thus, FB uses this to advertise. They aren't as dependent as YouTube on content creators.
Check out my article on 10 Reasons Why Everyone Loves WhatsApp for Business
5. Fulfillment by Amazon
Just have a product, which you want to sell. Amazon would find a customer, pack your merchandise, ship it, and even provide customer care services to it. They simply just charge a certain
percentage of your income, as a commission.
Flipkart too had such services before, but later suspended it.
Pros of using FBA:
Most of the buyers these days want their product as soon as possible. Thus, they tend to prefer a Prime Product, which gets delivered in a maximum of two days over a standard delivery
product. When you use FBA, all your products are automatically eligible for prime; thus, benefitting you with more orders.
Amazon provides the Buy Now Option to only one seller. This is decided based upon the seller's Buy Box Ranking.
Sellers using FBA are higher up at Buy Box Rankings, and they also have a little badge: 'Fulfilled By Amazon.' If 25 or more people are selling the same product, every step you can move higher up the Buy Box could mean hundreds of orders.
Multi-Channel Fulfillment
Using FBA, you are not confined to selling only on Amazon, but any websites of your choice (olx.com, flipkart.com, etc.). A massive game-changer, isn't it?
6. Blog
This single headedly could be your most significant revenue stream compared to other practices. What if you can earn even while sleeping?
Start a blog, write about all the topics you are well versed with. Keep updating it regularly. Two-to-Three 2000-word articles per week should do the trick. Work on Search Engine Optimization
(SEO) Tricks for your website to be noticed by Google and other search engines. Most of your audience come through them. Once your blog gets popular, there's no stopping. You can also refer these Top Tools to Champion Digital Marketing for Business Growth.
Pro Tip: Have an attractive domain name to your blog. You can buy these domains at various hosting companies like GoDaddy or Hostgator. But siteground, not only gets you a great name; but offers you immense speed while loading your website as well.
How earn money online in India using Blogs:
Advertisements would be your primary source of income here. There are many ways to achieve this: Subscribe to Google AdWords or Affiliate Marketing or Directs Ads from Institutions/Companies; your options are endless.
YourStory, one of India's most famous Blogs, still use Advertisements.

Most of your audience get annoyed by watching ads. Most of them may even use AdBlockers. These hugely affect your earning potential.
Lucky You, there are more ways to earn money, then advertisements! Just like promotions on TV or in Newspapers,
you get paid to promote a product. Just write about the product
(introduction, general or specific reviews), and get money 😉
You can find your potential sponsors at websites like PayPerPost.

The above image shows the Sponsored Blogs, from YourStory.
Over time as your regular readers increase, so does your personal brand along with your blog; this establishes you as an influencer in your niche. You can use this recognition to get some Public Speaking Jobs if you have good networking and speaking ability. Many successful bloggers earn a lot in this way.
Your most loyal readers would be willing to pay an extra; to get additional content from you. You can create an area for them to share more in-depth blog posts, downloads, audio material, videos, and more.
You can use WordPress Membership Plugin or MemberPress, to create a membership site.
Furthermore, you can also create 'Private Forums' where your audience can receive one-on-one advice from you.
Question and Answer Community
You can create a question and answer community like Quora or Stack Exchange. They help you to build an online community that is highly motivated, driven and engaged.
Later monetize the resultant user-generated content on your website using advertisements, affiliate ads, etc. These might also attract direct publicity and sponsorship deals from advertisers in their industry.
Directories accumulate reviews of local businesses, share the best podcasts, or list the best products in a particular niche. Specific and local directories are very rare over the net these days. Simply make one along with a company, to earn some money 🙂
Similarly, you can also make an Event Calendar, where you can charge brands to advertise on your calendar.
Blog Posts for Media Outlets
If you are highly knowledgeable in your niche, you can occasionally see media outlets (Newspapers, Magazines, other Websites) approaching you for a little cameo.
Check out one of Shradha Sharma's such Blogs here.
A webinar is a live session that often includes a question and answers section in the end. You can share your experience and expertise with your audience here.
Similarly, you can also take a Paid Online Course, but this often takes more effort. As you need to create the lessons for your course, along with supporting materials (downloads, slides, templates, etc.)
7. Freelance Writing
How do you spend most for your time on Social Media? Reading News Feed? This is precisely the job. Write content online.
Right from the time the Internet started booming, the requirement for quality content is at a pedestal. There are so many websites on the internet. All of them want to generate money. It's common knowledge that only good, exciting content can attract a massive number of readers.
Thus, if you can take some time off your routine – to research and write a good article; based on the company's requirements, you get paid on 'per word' basis, or 'per article' basis. Either way, you are set to earn a good amount if you write regularly.
You can find freelance writing opportunities on websites like Fiverr, Freelancer, Upwork and Truelancer.
8. Freelance Editing
When you aren't reading on Social Media, what else do you do? Watching Photos or Videos? If you've got some skill related to editing software, this is the job for you.
There are simply lots of creators or companies on the net, who want their videos edited. But cannot hire a full-time editor for themselves. This is where a freelancer comes in. The company need not pay the freelancer on a long-term basis. On the freelancer's
part, she is not requested to be physically present in a company. She can do the work, whenever wherever she is up for it—a win-win situation for both.
Furthermore, there are lots of restaurant or resto-bars, which have recently popped up in the past years. To beat the competition, they've got offers lined up. Here they would want someone who
can create eye-catching posters. Thus, are you familiar with Adobe Photoshop or Adobe Premiere Pro? Pack your bags; it's time to earn! 😉
You can find freelance editing opportunities on websites like Fiverr, Freelancer, 99designs and Toptal.
9. Freelance Stock Photography
Are you a passionate photographer, who has got some marvellous clicks with you? You can now make money out of it!
You can sell your pictures at websites Shutterstock, Unsplash and pexels.com.
 10. Freelance Consultancies
What if someone had guided us constantly during your early engineering days; to continually inform and mentor us about various opportunities that were available to us?
Six years from now, you would be an experienced Engineer (hopefully). You would know, all about the existing structures and working procedures of education, corporates, job requirements
etc. You can share these with someone young, who is desperately in need of knowledge, in exchange for some money.
The freelancing opportunities, as mentioned above, are only some of the freelancing opportunities you could take up. There is an ocean of different jobs that could be done. (Coding, SEO Service Freelancing, WordPress Development, Social Media Freelancing and Proofreading, etc.)
Once you have done freelancing work for a while, and have accumulated useful contacts of companies. You can make a Portfolio Site (a website that tells about all your skills). You
need not go to separate freelancing websites, to find your next job. The job offers would instead come to you.
 11. Domain Trading
You can buy a few attractive domains (Ex: chennaifoods.com, orangeindia.com, tamilanda.com, royalmech.com etc.) and
sell them for big bucks later. This is very attractive for "How earn money online in India for students?".

Here you got to know your niche well and predict which all domains, might go big. You can buy and sell domains at Sedo.com, Flippa.com or EmpireFlippers.com
Now that you have learnt the Magical Spells, what are you waiting for? Give a big start to your career, with a huge smile.
Stay true to your yourself and keep working.
And now I would like to hear from you! Which strategy from today's post are you excited the most? Or maybe you have a doubt about something you read. Either way, let me know by leaving a comment below.
Read my articles on Complete Guide to TikTok advertising , Quick Secret Guide to TikTok Business Model and How to build a professional LinkedIn profile.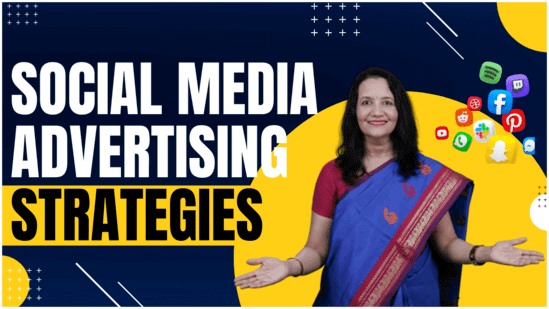 Spread the loveAccording to a study, an average person scrolls close to 300 feet of social media content every day. That's the height of Qutub Minar! Thinking about the amount of time that we tend to spend on social media daily, I find it quite believable. The main idea for social network advertising is to
Read More »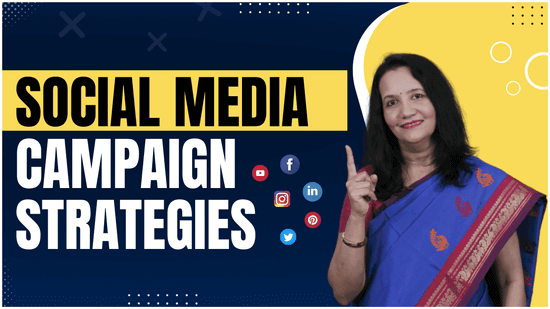 Spread the loveDo you want to create social media campaigns that will make your brand a sensation? Read these five strategies to grow your social media and blow your audiences' mind.Social media campaign is nothing but a series of coordinated activities aimed to promote your product or raise brand awareness in a community. We all
Read More »
Do you want to create excellent landing pages? Do you want to cutdown the cost required to hire a webpage creator. Read the article to know about SeedProd, an excellent landing page builder plugin for WordPress.
Read More »
HERE IS HOW I CAN HELP YOUR BUSINESS GROW
Don't just stand by and watch others make millions! Jump in and leverage digital marketing to skyrocket your business!
Every single day, more than 1 million new users join the internet. With over 560 million users, India is the second-largest online market in the world. The growth of the internet, along with the possibilities, can be used to earn a big sum of money. Let's see the ways to earn money online in India:
Affiliate marketing
Start a Youtube channel
Become Instagram influencer
Make use of Facebook marketplace
Start a blog
Start Freelancing writing, editing or photography.
I would recommend you to read this article to explore the quick tips to earn money online in India.
Earning money through online platforms has the provision for working from home. Let's look at some of the life-changing opportunities to earn money online from your home:
Sell merchandise on Facebook, Instagram or Youtube
Get some Public Speaking Jobs if you have good networking and speaking ability.
Organise paid webinars.
Create a question and answer community like Quora or Stack Exchange. You even earn money online in India without Investment.