Ever been on Instagram just laughing on Hera-Pheri memes and double-tapping on the new video of your favourite pizza recipe?
Or watching Instagram models rock that 'Louis-Vuitton bag' and the next thing you know, it's already been an hour.
We've all been there!
Spending countless hours on Instagram today is one of our guilty pleasures, the other one is definitely chocolate. 
Do you know what Instagram sells?
Instagram sells your 'ATTENTION'. You read that right. Every second you spend on Instagram, you are unconsciously being exposed to advertisements without you even knowing.
And when you ordered the same outfit that Kritika Khurana wore or ate at the same place as Akshar Pathak did, you, my friend became an example of how successful Influencer Marketing on Instagram already is.
Don't Panic, because if you don't know anything about Influencer Marketing with Instagram, I have you covered.
What's Influencer Marketing?
Influencer Marketing, like the name suggests, is marketing through Influencers, and when I say influencers, I mean the social media influencers.
The girl you copy all your fashion trends from or the chef who tells you the secret ingredients to his magical recipes are Influencers.
The fitness expert who claims to have the elixir of life and health or that traveller who visits every destination in your bucket list, are both social media Influencers.
Note that the one thing all social media influencers have in common, is their ability to influence and inspire thousands or even millions of people online, and that is what makes them stand out. Learn about the Impact of Social Media on Consumers.
What are the kinds of Influencers on Social Media?
Influencers inspire millions of people with their lavish lives or with the content they post. There is absolutely no limit to the categories that you can excel in. For Instance-
Lifestyle Influencers
Fashion Influencers
Travel Influencers
 Comic Influencers
Photography Influencers
Fitness Influencers
Health Influencers
Doodle and Art Influencers
Kanan Gill, Kusha Kapila, Kenny Sebastian, Ranveer Allahabadia, Richa Hingle, Shivya Nath, Santoshi Shetty, Raj Shamani and Neha Sharma are few of the most famous names in an endless list of Social Media Influencers in India. Learn about Decoding Instagram Algorithm to Increase Free Instagram Followers.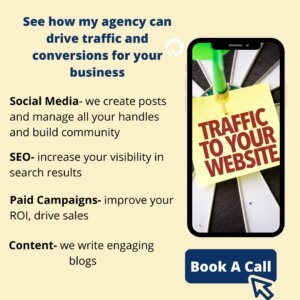 What makes Influencer Marketing so powerful?
In traditional marketing methods, celebrities and public figures endorse products that they rarely use. But as informed consumers of the 21st century, we no longer have faith in celebrity endorsements.
Surveys have proved that 70% of the millennials trust what their favourite Influencers recommend as compared to the traditional endorsements by celebrities. Read more about this here.
Influencer Marketing on social media platforms seems to be more authentic and genuine.
Check out my article on Interesting Examples of Social Media Influencer Strategies
Why is Instagram the best platform to win at Influencer Marketing?
With more than a billion online users per month, the number of Instagram users keep growing and growing.
Other social media platforms like Facebook, no matter how convenient they seem, is not what millennials prefer to use today. And millennials are the sole consumers of Online products.
Instagram offers the highest engagement rates, that means, the degree to which people feel connected with the profiles is far more than any other social media platform. Learn about Using Influencer Marketing Platforms.
If you want to learn Instagram marketing in Hindi, check out the video below-
How to begin Influencer Marketing on Instagram?
Narrow Down Your Niche
Determine the fields that you are interested in. Your niche could be related to anything like beauty, fashion, fitness, cooking, Art, Music etc.
Find out the potential of your brand by identifying the major problems it will be capable of solving.
Analyze your competition on Instagram and make sure to take notes on how to outshine them.
Carry out market research to know if it's going to be profitable.
Identify Potential Influencers
Here are the steps for finding Instagram Influencers for your niche.
Now using the Instagram app search the hashtag that you just found out one by one.
Pay attention to the top posts in each of the hashtags. It is the one time you're allowed to stalk as much as you want.
Look at the profiles that attract you. They will captivate your audience in the same way.
Make sure the number of followers is according to your expectations.
Next, check if the Influencer has partnered with other brands, and what is the response to those posts. If the influencer partners with other brands, it's the green signal for you and you can add this Influencer to the potential Influencers' list.
For Example, if you are a fitness brand in India, you can search Hashtags such as #indianfitness and check out the top posts. After finding the attractive accounts, you can see how good they are at promoting the brands before you take the next step.
18 Awesome strategies for Facebook Marketing that will rock 
Ensure Genuine Engagement
Instagram, like any other platform, comes with loopholes of its own. For Instagram, the loopholes are Instagram Bots.
Instagram Bots are those fake accounts that are meant to fake engagement on posts by making generic comments and likes.
Now you might be confused as to how to find out if your selected Influencers have real engagement before reaching out to them. 
First of all, do not fall just for a massive number of followers.
Accounts that are verified by Instagram are mostly genuine. So consider verified accounts. But if your budget isn't enough to get a Verified Instagram Influencer, follow the tips below.
Look at the number of followers and compare it with the number of Likes. There's a thumb rule to remember, here it goes; If some account has massive followers, it's quite natural that the number of Likes and Comments on an average should be high. If it is not so, the account uses Instagram Bots.
Look at the comments; If the post has a lot of similar emoticons as comments as shown below, there's a chance it's due to Instagram Bots.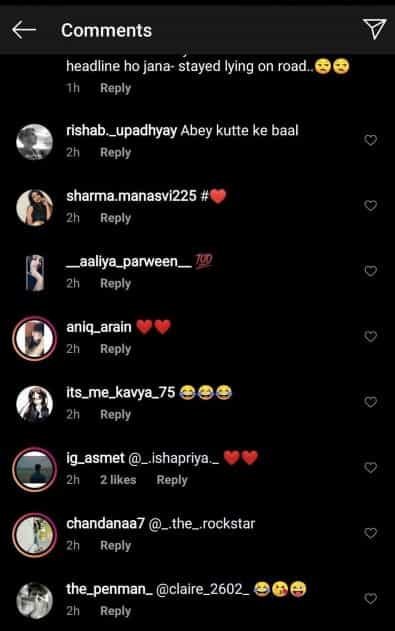 Reach Out with Reliability
Remember, that although Instagram Influencers get paid for these campaigns, they receive hundreds of offers every day, so you need to make your brand stand out so that they choose you over every other brand out there because the ball is in their court.
Let me tell you how to reach out to ace the game-
Influencers on Instagram generally provide the Email through the contact buttons or in their bio. If not, you can always slide into their DMs.
Start reaching out with a formal Email. You want them to know that this is a professional offer and not some spam message from a desperate follower.
Mention that you want them to "Collaborate" with you in the Subject of the mail.
In the Mail, mention the details about your company, and how they can help you with your goal.
Do not mention the Payment Details or the deliverables right away. Just ask if they're genuinely interested in collaboration. It would make you seem less desperate.
Don't worry, if you cover all the above points, I guarantee you for replies.
Fix the Fees
Here are some tips that might come handy-
It's not always necessary to pay in cash.
In most cases, you can try to offer your products or services for free in return for promotion.
For example, If you have inaugurated a new restaurant, you can offer them free lunch on your behalf in return for an Instagram Post mentioning and promoting your restaurant.
If the influencer does not agree for a post in your budget, try to get a story shoutout since stories garner a lot of attention too.
Try keeping the cash payment as low as possible.
Rather than spending on just one Influencer with millions of followers with a hefty fee, spend on five different influencers with around 50k followers, each with only free products. Chances are, when people see your post multiple times, they will find you trendy.
Read this article on Budget allocation for Marketing.
Negotiate Your Necessities
Here are a few things to negotiate for-
Insights and Other Statistics- You can ask your Influencer to provide you with the Insights after your post is completed for analysis of your performance.
Schedule of the Post– Since you might be familiar that posts reach maximum audiences at certain times of the day, do your research and negotiate to fix the exact time for the post.
Duration of the Post- Since you don't want other posts from the same Influencer to steal your thunder, you need to fix the minimum time till which no other post shall be posted after yours.
Content of the Post– Now this one depends on you, you can ask your influencer to flaunt the products sent by you or to post precisely what you give them. In case you want a more collaborative vibe, you can ask the influencer to promote you by creating content for you too.
The caption of the Post– Since you have no control over what the Influencer prefers to say about your brand, It's sometimes better to give them exactly what you want. But remember that in between your marketing campaign, the originality of your post should never be compromised.
Story Highlights– You can even fix what is to be posted as the Instagram story.
Read my article on Surprising Strategies To Connect, Inspire And Influence By Promoting Instagram Posts!
Ask For Personalized Posts
I cannot emphasize enough how Personalized posts are the soul of Influencer Marketing campaigns.
The whole idea why Influencer Marketing Brand on Instagram is so popular and effective is that consumers hardly see these campaigns as advertisements. They act like recommendations and Suggestions.
So ask your Influencers to create their Personalized Content and get it verified by you before they post it. That way, you can ensure that whatever they post is worth-it.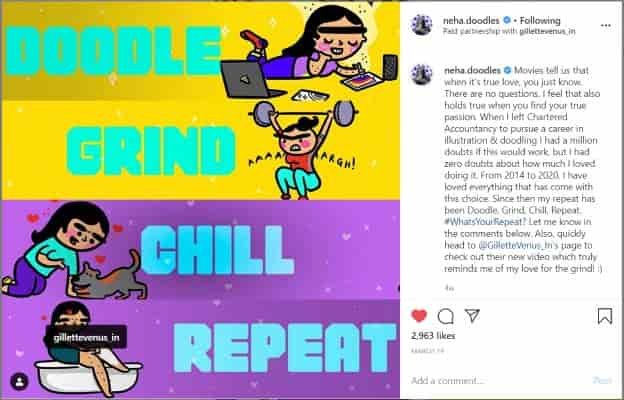 Also, there's this new feature to allow viewers to know that a particular post is in Paid Partnership with your brand and that works equally well since it enhances the trust with the influencer.
Help With Hashtags
The most significant barrier to your success on Instagram is not using the right Hashtags. Hashtags are the heart of Instagram and any post without hashtags is like Rajma without Rice, and who eats plain rice anyway?
To learn how to use Instagram Hashtags for more Engagement, Check out my article on Easy Tips on Hashtags for Instagram Likes.
 Now that you are aware of how to begin, you should also learn some of the best Instagram strategies to stay ahead in the game.
Strategies to Ace Influencer Marketing on Instagram
Get Story Shoutouts
Do you know that users are more likely to engage with Instagram Stories than with Posts? And the reason behind this is quite simple; Since the timing of your post determines its position on your audiences' timeline, there's a slight chance that a post may go unnoticed.
Stories However stay at the top of the timeline and attract the users more. Surprisingly, it has also been found that small captions written in Instagram stories are more readable than captions below your posts.
Story Shoutouts can play a significant role in determining the Conversion Rate for your company. Here are a few tips that you need to keep in mind-
As soon as your Influencers finish your post, ask them to share the post as a story with a 'New Post' or a 'Tap Here' GIF.
Ask your Influencers also to write small recommendations in stories, since recommendations go a long way.
Video stories increase the human element and thus allow the Influencer to connect your brand to the Audience.
Some examples of story shoutouts by Aashna Shroff & Rohan Joshi are given below.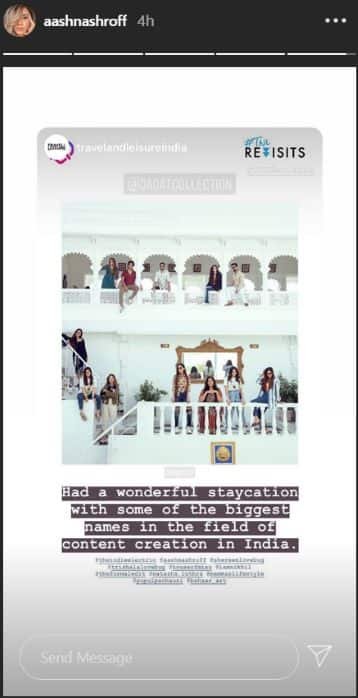 You must also learn How to Market during Corona.
Host Branded LIVE Sessions
Branded LIVE sessions, though not completely uncommon, were infrequent and were generally organized by Instagram Giants like ttt_official.
But due to the recent COVID-19 outbreak, all brands have started focusing on garnering as much attention online as possible. Here's how you can host branded LIVE sessions for creating brand loyalty.
Select Influencers- As described before, you need to follow all the steps and select the best Influencers who represent your brand. Do not forget to negotiate according to your requirements. It is recommended that not more than two Influencers should be taken for one session.
Schedule & Duration of LIVE session- Similar to the scheduled posts, you need to fix the duration and timing of the LIVE session beforehand. Generally, choosing the optimum time, when most of the viewers are online is suggested (Between 9-10 PM).
Announce- Make professional posters with your brand logo and ask your Influencers to keep them as their stories at least 12 hours before the session.
Session- It is generally seen that one influencer shall use the Company's Instagram handle and the other Influencer can use his/her own. It creates significant traffic to your brand Instagram Handle.
Here are some session announcements by popular Influencers of India.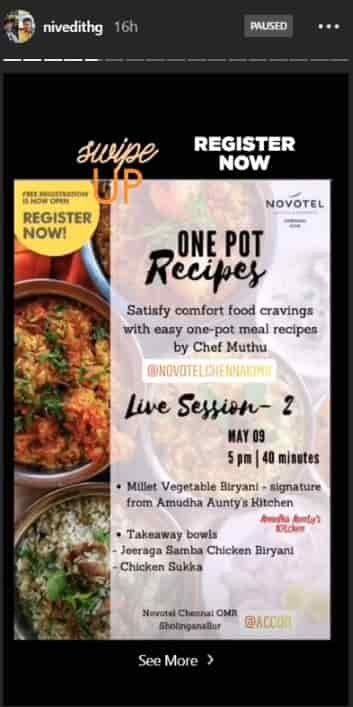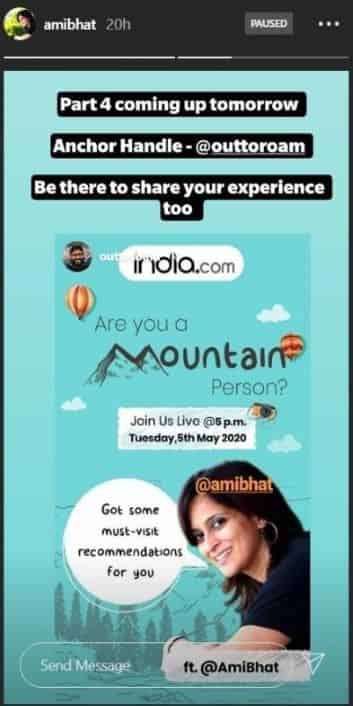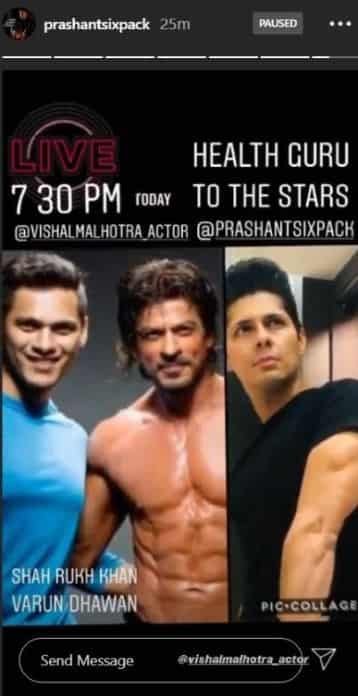 The above Examples include LIVE sessions by-
Amrita Kaur (@amritaoflife) with Dr Vaidya
Nivedith G (@nivedithg) with One Pot Recipes
Amibhat (@amibhat) with India.com
Prashant Sawant (@prashantsixpack) with body sculptor official
Here's a glimpse of the LIVE session of Amrita Kaur with Dr Vaidya
Announce Challenging Contests & Giveaways
If you are at the budding stages of establishing your company and looking for generating Brand Awareness, announcing contests is what you need. Here's what you need to do-
Design the Challenge- A challenge could be anything, from a TikTok video to writing an essay, there are no limitations. All you need to ensure is that it should somehow go with your niche.
Rules and Regulations- You can either ask the audience to register by providing your influencer with a link or go for a Follow-Comment-Tag method, where the participants need to follow your brand page, comment on the Announcement post and put it up as a story. Make sure the rules are fair and that the final decision rests with the company.
Duration of Challenge– Give your audience a specific deadline before you publish the result.
Rewards– Reward the winners with either goodies (If you're a product-based company) or coupons for free services (If you're a service-based company). 
Read my article, An Unbiased Review of FlexClip: A great free online video editing software
Given below is a Contest by Asmita Arora (@asmitarora) in association with Tecno Mobile India.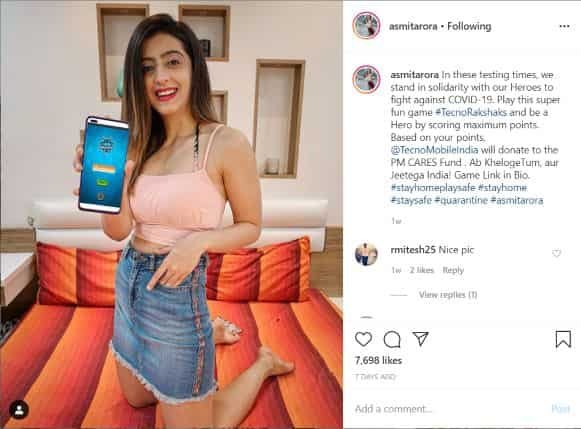 Check out the Complete Guide to TikTok Marketing in India.
The Disclosure Dilemma – 
Should Influencers use #ad or #sponsored?
One of the main features of Influencer Marketing is that it offers reliability.
Followers are persuaded to buy products on the recommendation of their idols, but the following points remain unclear to most Influencers and companies looking for Influencer campaigns-
Should Influencers use #ad and #sponsored for posts that they are being paid for?
Do Hashtags like #ad and #sponsored kill the illusion of reliability that Influencer Marketing on Instagram is known for?
Would it affect the engagement and as a result, conversions for the brand?
Well, It's pretty straightforward, and the answer lies in the following statements.
It is not about Reliability or Brand Conversions. It is all about Marketing Ethics.
 The followers to your Influencer have the right to be informed when they are being advertised. 
It is not only recommended but also mandated by the Advertising Standards Council of India (ASCI) according to CP Act 2019.
According to ASCI –
Influencer post that does not maintain adequate disclosures is the same as manipulating your consumer's buying preferences, which may amount to 'Unfair Trade Practice'. 
The following cases are legally ascertained as advertisements-
Paid-For Space: Influencer Posts that appear in Paid-For Advertising space; such as sponsored posts on Instagram.
Affiliate Marketing: Influencers promoting products through links or referral codes where the influencer gets paid per click.
Advertorials: Posts for which brands pay the influencer or exercise control over content to be posted.
In all of the above cases, the #sponsored or #ad is mandatory according to the CP Act 2019.
Not following these guidelines may lead you and the Influencer to up to 1 Million to 5 Million Penalty.
Thus you need to ensure that your Influencer uses these preventive measures if you do not want to pay a hefty penalty or worse end up behind bars. Better be safe than sorry.
You can also use the paid partnership feature by Instagram while promoting paid campaigns.
Does #sponsored harm your Campaign?
A thesis by N.L.Ewers suggests that hashtags like #ad and #sponsored don't have a pronounced effect on campaigns as compared to the ones without the hashtags. Good News for you! Read all about it here.
Things to Remember
Since you know all about Influencer Marketing now, make sure do not forget the following-
Find Influencers who represent your brand. Take your time and find the best of them. It's not as severe as catching Pokémons.
Ensure that their engagement is genuine, and they have an above-average engagement rate. Use free Influencer Marketing tools and thumb rules to find the right Influencers.
Reach out with Reliability. Sound Professional and Leave no stones unturned to win the best Influencers.
Fix the Fees according to your Marketing Budget. Negotiate as much as possible.
Let the Influencers create personalized posts and Help them with the best Hashtags.
Just like you love Sukha Puri after the Pani Puri, Story Shoutouts are the Sukha Puri you must never forget to ask for.
Host LIVE sessions, conduct Contests and Giveaways and create Brand Loyalty.
Do not forget to use #ad and #sponsored.
And with that, you have gathered all the knowledge to Rock Influencer Marketing on Instagram. It's Showtime!
If you have any queries or if you want me to write on some specific topics, make sure you list them in the comments section below. And let me know how this article worked for you. Happy Marketing!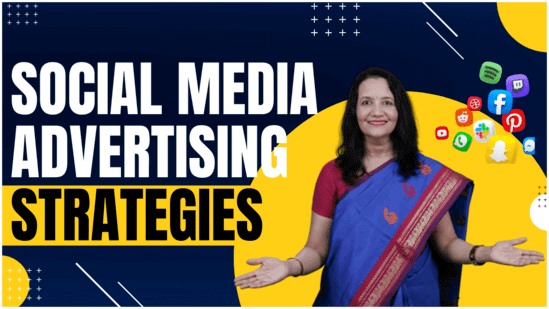 Spread the loveAccording to a study, an average person scrolls close to 300 feet of social media content every day. That's the height of Qutub Minar! Thinking about the amount of time that we tend to spend on social media daily, I find it quite believable. The main idea for social network advertising is to
Read More »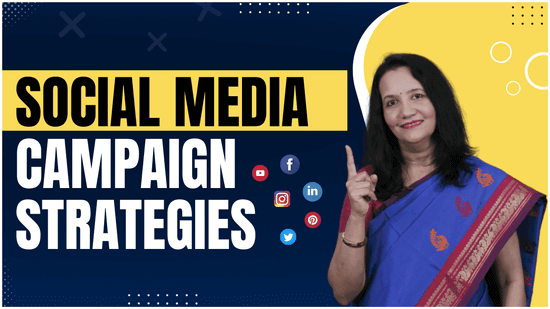 Spread the loveDo you want to create social media campaigns that will make your brand a sensation? Read these five strategies to grow your social media and blow your audiences' mind.Social media campaign is nothing but a series of coordinated activities aimed to promote your product or raise brand awareness in a community. We all
Read More »
Do you want to create excellent landing pages? Do you want to cutdown the cost required to hire a webpage creator. Read the article to know about SeedProd, an excellent landing page builder plugin for WordPress.
Read More »
HERE IS HOW I CAN HELP YOUR BUSINESS GROW
Don't just stand by and watch others make millions! Jump in and leverage digital marketing to skyrocket your business!
Influencer Marketing, like the name suggests, is marketing through Influencers, or the social media influencers. The one thing all social media influencers have in common is their ability to influence and inspire thousands or even millions of people online, and that is what makes them stand out. Influencers inspire millions of people with their lavish lives or with the content they post. Consumers play a crucial role in every field of marketing, check out this article to know more about Impact of social media on consumer behaviour.
Instagram influencers play a significant role in influencing the purchase of a product. After all, the Instagram influencers are successful, influential, earn a lot of fame, money and what not! You often wish to become an Instagram influencer, so here are the tips to get head start:
Find your niche.
Open an Instagram business account.
Write the Instagram captions and bio focusing your niche.
Interact with the followers to form a good image.
Collaborate with the brands.
Become an Instagram marketing expert.
Post regularly on Instagram with the right hashtags. To explore the world of instagram hashtags, read this article Easy tips for hashtags on Instagram.