A wise man one said – It is better to take many small steps in the right direction than to make a great leap forward, only to stumble backward.
Imagine spending day-in and day-out, trying to draft your much awaited email marketing campaign, but failing miserably due to a lack of right resources. 
We all need the right digital marketing, especially email marketing techniques to make our campaigns successful. 
Over 80% of retail professionals prefer email marketing as their greatest driver of customer retention! I have personally witnessed a growth in my blog viewers and course participants as I adapted the right email marketing strategies. 
Are you willing to grow your business and are thus looking for ways to do so? Are you exhausted with the use of conventional email marketing methods that no longer seem efficient?
Whatever be the case, there is certain Email Marketing Software every marketer willing to expand their outreach must know about. 
Email Marketing is known to enable businesses to engage with their customers and leads at scale. This process becomes even more hassle-free with email marketing software. 
Check out my article What is Email Marketing (Demystified) So That You Can Turn Profit
Also check out my article on Notch up your business game using Gmail for business!
Also read my article on Bulk Email Marketing.
The right software in your arsenal can help you batch and blast emails. You can also use segmentation strategies, automation and campaigns to the fullest.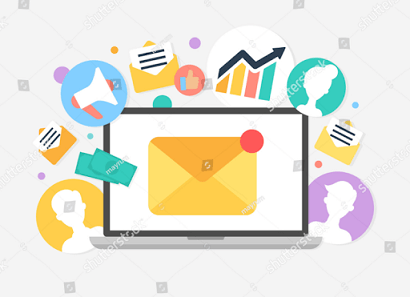 There are plenty of email marketing software available on the internet, with each one claiming to be the best. So how do we choose which one is the best for us?
The ones I have handpicked for you here are easy to use, affordable and tested. They can also help you boost your conversion by over 10x.
These email marketing software can make anyone feel like they have superpowers! So dive in and discover which ones are the best for you.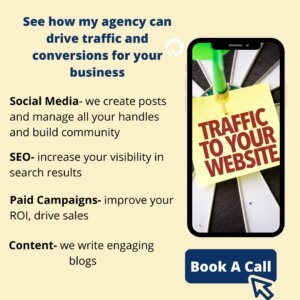 1) Marketo:
This is certainly one of the best email marketing software owing to its leading performance over the past eight years. Named as a leader in Customer Relationship Management (CRM) Lead Management, Marketo is known to drive measurable results. 
Marketo also provides its users with email campaign software. This makes it an easy and quick process to create your email campaign.
It also allows us to trigger emails automatically in real-time, based on activity. All of this requires no programming at all! How relieving does that sound? 
Marketo also helps you tap insights on your customers, thus driving better results with personalised emails. You can use A/B testing and predictive content on your emails to improve results. 
Apart from email marketing, it also allows you to perform lead management, consumer marketing, mobile marketing, and a lot more. These services can prove to be complementary to your email marketing practices. 
The process of email marketing is an ever-evolving one. Thus, one must be able to learn from past mistakes and improve upon them almost simultaneously. Marketo helps you do just that by providing you with your email marketing performance metrics. 
You can thus find out about how your email campaigns are performing, anytime, anywhere!
Learn the Best Email Marketing tools to Automate your Growth.
Check out my article on Adopt Efficient Email Practices by Creating a Group on Outlook
2) Act-On Software:
If you are looking for something simple to build while being easy to deploy, Act-On should be your go-to software. 
Known for its marketing automation solutions, Act-On's email marketing platform is indeed robust. It helps you communicate with your audience with personalised messaging through the most relevant channels.  
Their email marketing software ensures delivery and engagement by helping you analyse open, click and conversion rates. This thus helps you optimise your campaigns according to your needs. 
Act-On also provides you with transactional email services. These services allow you to share vital information such as account creation alert, purchase receipt, password reset or transactional emails automatically to the respective customers. 
The RSS-to-Email feature can help you deliver your latest blogs and newsletters to your customer's inbox. Thus, Act-On also provides you with its blog or newsletter software. 
Apart from providing one of the best email marketing platform owing to the features as mentioned above, this software can help you do a lot more. Starting from landing page creation, forms and data management to automation and segmentation, Act-On's services include it all.  
To stay updated with the most recent and powerful trends in digital marketing, check out my video on The Biggest Trends in Digital Marketing You Shouldn't miss.
Don't forget to subscribe to my YouTube Channel to stay updated with the most amazing content, specially curated by me for enthusiastic learners like you!
3) ActiveCampaign:
For starters, ActiveCampaign provides one of the cheapest email platforms starting at less than INR 700. Adding to this, as a limited time offer, they are currently providing email, live chat and a unified inbox services free for a year.
This makes ActiveCampaign a free email marketing software for a limited time period. Apart from this, they also provide you with marketing automation and CRM tools that help you create an outstanding customer experience. 
You can try out their products for free and see what suits you the best. Easy to integrate with over 300 services, including Salesforce, Shopify and WordPress, ActiveCampaign is also one of the most compatible email marketing software.
Their Gmail Extension can enable you to work out of your Gmail account while managing your contacts from anywhere online. 
Its popular features apart from personalised email marketing include segmentation, dynamic content creation, messaging and automation.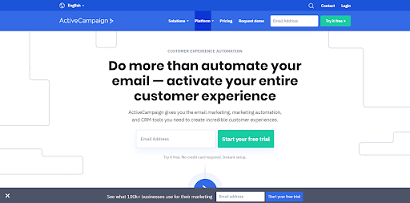 Their services do not stop at email marketing. ActiveCampaign can also help you by providing one-on-one training and support through its tutorials and help guides. Not just this, their services also include free implementation and migration. How cool is that?
4) Hubspot:
Hubspot's email marketing software can help you create and optimise personalised marketing emails without the help of designers or techies. 
Its free email marketing software includes several features, including contact management, contact insights and activities, traffic and conversion, etc. However, you can also upgrade to their professional edition plans for a better reach through its mass mailing software.
Free to start for small businesses, you can switch to their premium plans as you grow. This software is thus suitable for all businesses – big or small. 
This all in one inbound marketing software can help you with your blogging, SEO, CTA, lead management, analytics, landing page, and a lot more!
My fellow learners, if you are looking for the best tips on landing page to improve your conversion by 10x, check out my recent blog on 13 Tips to Build a Landing Page that Converts! 
Hubspot's other advanced features can be used to increase traffic includes Ad software, Social Media Software, Content Management Software, etc. Now we know how Hubspot can be your one-stop solution to multiple problems.  
Apart from their full-stack software for marketing, they also offer sales and customer service full-stack software. They are trusted by industry leaders and considered powerful alone but better when used together.
This software has gained the trust of several sales and marketing pros. So start experimenting with their free tools and test them for yourself! 
Pretty mind-boggling, isn't it? How one software can change the way you do your business forever! However, this is just the beginning. Read along to discover how you can grow your business exponentially by paying INR 0. 
And, that is not a typo! 
5) Oracle Eloqua:
Oracle's marketing automation software can undoubtedly help you create intelligent marketing campaigns. Additionally, apart from email campaigns, it also allows you to organise campaigns on other channels. 
Eloqua remains a leader in CRM lead management owing to its clear marketing understanding as well as a sales strategy. Eloqua's strengths include data management, scalability and ABM functionality.  
Oracle Eloqua's other capabilities that aid its email marketing services include targeting and segmentation of leads and customers, lead management and scoring, marketing alignment, etc.
They also have the capability to serve you with cross channel campaign orchestration, it being one of their unique features. 
Oracle Eloqua performs nearly ten million marketing transactions per day, making it one of the most scalable email marketing software in the pool. Thus, regardless of the size of your campaign, they are one of the best bulk email software in the pool. Learn more about the 10 Secrets that will make your Email Campaign high performer.
6) Adobe Campaign:
With Adobe Campaign, you can create co-create marvellous campaigns through the mail, mobile or even offline channels. With its data-driven approach, Adobe Campaign allows you to keep track of your customer's journey.
Adobe Campaign's email marketing software allows you to build cross channel campaigns through email. By a close examination of your customer's behaviour, you can figure out the importance of an Omnichannel approach to marketing.
If discrete handling of Email Service Provider (ESP) segmentation and delivery is costing you and your company in terms of extra efforts, this software can be of help.
Beyond email marketing, you can create and share audiences, analyse the full impact of your efforts on your customers and automate other workflows. All of this under one umbrella can ease your task to great extents.
Unified customer profiles give you anonymity of over customer's data. You can hence own and access your data the way you want to, in a unified manner. 
Adobe Campaign also gives you Flexible Service Models, unlike various other software. You can either choose their full-service model or self-service model and avail various other features. Some of them include a wide range of consulting and coaching packages, all supporting your email marketing needs. 
7) SharpSpring:
Are you an enterprise that aims to send millions of messages at a time? Are you looking for one of the best bulk email software to meet your needs? Then SharpSpring is probably your ideal solution to all your mass email software needs.   
All of SharpSpring's plans include a full set of powerful features including full marketing automation, campaign tracking, behaviour based email, CRM and sales automation and a lot more.
If you are looking for a short term contract based email marketing software, SharpSpring can be your saviour. They also provide a pricing benefit when compared to Hubspot, Marketo and Act-On. Their pricing system is based on whether their customers and enterprises or agencies. 
Their transformative email analytics can track the success of your email all the way to the bottom line Return On Investment (ROI). You can compare how the other email templates and messages perform over time through A/B testing.
SharpSpring's native integration with litmus also allows you to test or preview your emails on various devices, apps and email providers. This can also help you test for any invalid links or errors prior to the official circulation of mails.  
Their all in one marketing automation covers all required fields to help your business grow. Starting from email and CRM marketing to detecting key leads through their marketing automation system.
Are you feeling overwhelmed because you discovered these wonders so late? Worry not! Better late than never. 
When Shashi from the Bollywood movie English Vinglish could rediscover herself at such a late stage in life, anybody can!
Get you learning shoes on and nothing is impossible. 
8) Keap:
Keap's automation follow-up ensures that you respond to your leads and customer's needs immediately. You can consistently move your leads to the next step in your sales funnel through automatic emails that guide them as per their needs. 
Their intelligent marketing campaign builder is flexible enough to allow you to automate any sales and marketing process that you design. 
With a 20% of open rate compared to an average of the industry standard of 17.9%, this software clearly stands-out. They also have a record of 13% click rate, overcoming the industry standard of 2.7%.
An email marketing approach based on a proven algorithm, Keap also comes with auto spam checking to ensure efficiency.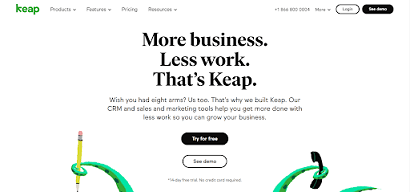 With plenty of attractive templates to choose from, segmentation strategy for a more focused targeting, and reporting to track the effectiveness of your efforts, Keap covers it all.
9) Pardot:
Pardot's marketing automation software includes one of the best email marketing software. Ranked as #1 in Customer Relationship Marketing (CRM), Pardot proves to be a powerful solution to your email marketing problems.
Its intuitive email builder can build professional emails quickly, thus helping you save time. You can work on responsive and out of the box templates can make you stand out.
Its well-built automation engagements come with a visual nurturing canvas and integrated testing and reporting. This aids the process of sending scheduled emails and autoresponders for your forms and landing pages.
Pardot's optimised sending can save you the hassle of spam check-ups. You just have to focus on building the right personalised mail and then Pardot takes care of its deliverability. 
Check out my article on 10 Tips For Building A Free Email List!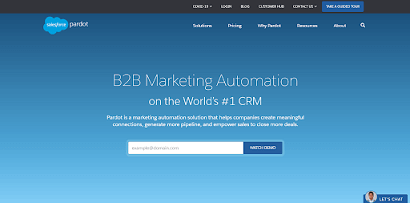 Coming from Salesforce – a well-known name in the world of marketing automation – Pardot can offer you with a lot more products and services. 
Their solutions range from streamlined lead management and lead generation to insightful ROI reporting. So you can let Pardot be the brains behind your email marketing campaign without a second thought!
If you want your business to take-off with the help of my Most effective tips for digital marketing for business, check out my business growth-hacks below! These tips stand relevant even in the ongoing pandemic when most businesses are striving to succeed. 
 10) Aprimo:
Aprimo has been named as a leader in Marketing Resource Management (MRM), Digital Asset Management (DAM) and Through Channel Marketing Automation (TCMA)  by Forrester. 
This advanced software allows you to dive deep into the world of digital marketing by managing all your resources in one place. From content to marketing essentials, all file types can be stored and managed at one place.
Built to endure large enterprise datasets, Aprimo Campaign can be your ideal email blast software as well. All of this from a single SaaS instance is possible through this software!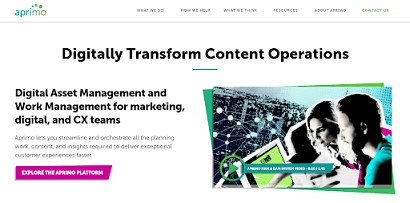 You can then analyse your performance within a single enterprise MRM and DAM platform. You thus own the flexibility to remix, reuse or repurpose any of your digital assets. Evidently, this will improve your team's efficiency across teams through faster access to brand-compliant content.
Aprimo Campaign helps improve cross channel marketing through a vigorous way of targeting customers, segmenting them and then attracting them via compelling designs. 
It also ensures data security by allowing you to securely segment and generate lists from your own marketing data resources. You do not even have to upload them on the cloud!
Did anyone say free email marketing software? Yes, you read it right. Presented below are my top picks if you aim to start small. 
Who said happiness comes with a price, when you can use the best software for free!
 11)  Mailchimp
If you are a start-up or a small business that is willing to seek a service that grows with you, Mailchimp is the email marketing software for you. 
Mailchimp can be your free email marketing software by providing you with all the basics that businesses just getting started need. This includes marketing through 7 channels, single-click automation, basic templates, marketing CRM, custom domains, and a lot more! 
You can also upgrade by paying a minimum of INR 700 to gain access to a 24/7 award-winning support. You can also perform custom branding and use the insights gained through their analytical tools to help your brand grow.
Even if you are just starting out, Mailchimp's design templates can make your emails look as professional as they possibly can. As you as working on your campaign, keep tabs on your efforts by making the most of the real-time insights provided.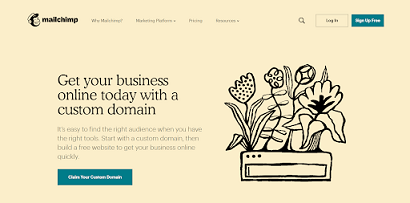 In fact, you can also send transactional emails to your customers ( for instance – order confirmation using API) right when your customers need them, i.e., immediately. 
As another interesting feature, you can connect your online store to Mailchimp to send your customers emails and product recommendations based on their likes, views and purchase history!
  12) Sendinblue
With a zero annual payment, you can send 300 emails per day using this email marketing software. You can also maintain unlimited contacts with this plan. What more could you ask for?
Sendinblue believes in helping your business grow, not your bills. Thus, it comes with affordable plans to help you in this process of email marketing. 
You can keep your audience engaged by sending the right emails at the right channels, also at the right time. Additionally, you can also generate heat maps for your mails to help you determine your customers' behaviour and improvise accordingly. 
With Sendinblue, you can also perform send-time optimization to determine what is the best time to send your mails to your customers or leads. This is all based on scientifically tested machine learning algorithms that do all the work for you. 
In fact, with the free plan, you also get access to their SMS marketing tools and personalization. All of it personalized based on your needs, i.e., based on whether you are an agency, enterprise, e-commerce, marketer, or even an NGO.
You can gain access to email, SMS, Facebook, CRM and much more at this one email platform. So start converting high with this affordable platform today, and there's no going back.
13) Mailer Lite 
Another free email marketing software if you have no more than 12,000 emails to send per day. You can also easily switch to their unlimited offerings, starting at just $10 per month.
You can use unlimited features, ranging from a drag and drop editor, rich text editor, built-in photo editor, mobile-friendly email newsletters and more!
You can subscribe to their MailerPro add-on to get priority support with your email marketing campaigns. Mailer Lite can then help you, import subscribers, create email templates, and General Data Protection Regulation (GDPR) compliant web forms. You can also get help to analyze your metrics.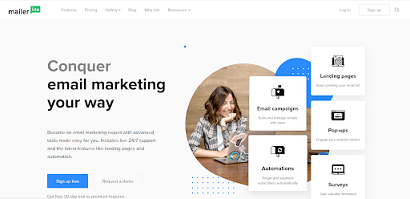 Mailer Lite's Dedicated IP can help you improve your deliverability by isolating your sending reputation. This feature is highly recommended if you are sending at least 50,000 emails per week. Use this as an add-on if you are looking for a mass mailing software. 
Studies show that emails offer the highest returns on your marketing expenses. You certainly wouldn't want to lag in your most cost-effective marketing weapon. 
The ultimate choice of email marketing software for any business should be based on their products and services, customer base, thrive for growth, and affordability. 
Choosing the right software for your business needs also involves a trade-off between two key factors – efficiency and affordability. 
My suggestion for Start-ups – start small. Begin with low-cost email marketing software solutions and scale up as your company does. These affordable solutions include SendinBlue, Mailchimp, Mailer Lite, etc. 
If you are a start-up looking forward to leveraging the best digital marketing practices and grow exponentially, check out my few cents on How to do digital marketing for start-ups.
If you are looking for more robust and automated software that can also help you manage a lot of customers at one time, use trusted alternatives like Marketo, Hubspot, Act-On, etc. 
Prime reason being – if you are handling a large customer base, you definitely need to be able to do a lot more than just email marketing with them. You need to derive insights through segmentation and send personalized emails, and these leading software will help you do just that!
Final Note: 
I hope this blog has made you realize the wonders associated with email marketing software. Aren't you interested in using these to grow your business like crazy? 
There is no better time than now to make the most of these essential digital marketing miracles. You can follow a scientific approach to business growth that has been tried, tested, and verified by various brands.
So, which email marketing software did you find the most impressive? Let us know in the comments section below! Feel free to post your doubts as well and I would be happy to clear them all. 
Happy learning!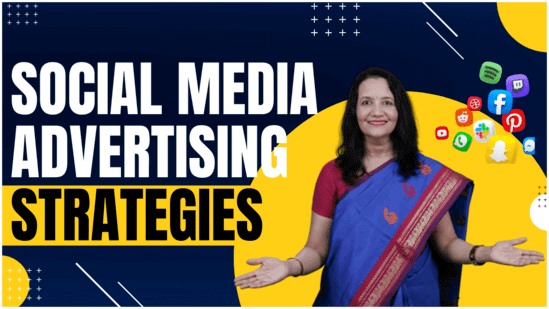 Spread the loveAccording to a study, an average person scrolls close to 300 feet of social media content every day. That's the height of Qutub Minar! Thinking about the amount of time that we tend to spend on social media daily, I find it quite believable. The main idea for social network advertising is to
Read More »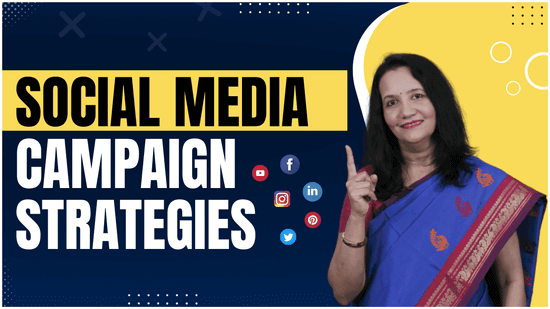 Spread the loveDo you want to create social media campaigns that will make your brand a sensation? Read these five strategies to grow your social media and blow your audiences' mind.Social media campaign is nothing but a series of coordinated activities aimed to promote your product or raise brand awareness in a community. We all
Read More »
Do you want to create excellent landing pages? Do you want to cutdown the cost required to hire a webpage creator. Read the article to know about SeedProd, an excellent landing page builder plugin for WordPress.
Read More »
HERE IS HOW I CAN HELP YOUR BUSINESS GROW
Don't just stand by and watch others make millions! Jump in and leverage digital marketing to skyrocket your business!