You must have seen Instagram accounts with millions of followers who post so frequently that it makes you wonder: how do these people earn a livelihood?
Contrary to what many might believe, these people are far from unemployed. 
Source: Shutterstock
These social media influencers earn bountiful amounts with the help of the latest digital marketing trends. As beneficial as it may be to companies, the process of finding, contacting, making deals and tracking them is often tedious. 
Influencer marketing platforms help you with just that. With Indian influencers too rising victorious through this form of digital marketing, it is crucial for today's marketers to know about the platforms suitable for India.
What is influencer marketing?
Katrina Kaif fans use Yardley, Shah Rukh Khan fans drink Frooti, and M.S. Dhoni fans eat Yippee. Do you see the pattern? When public figures endorse a product, it exponentially increases the trust people have on its quality.
But what about the companies who can't afford celebs? Katrina Kaif charges three crores for one song! Can the humble marketer of a nascent start-up pay that much?
Thanks to social media, there are thousands of people with millions of followers. Paying these people to endorse your products will, in turn, help your product reach the same millions of people.
Take India's Sejal Kumar, for example. She certainly does make money by posing for pictures and posting videos on YouTube. Look at the image below:
Her 755K followers have now seen it, and Olay advertised their products for probably half the price of a broadcast commercial. 
Check out my article on 6 Unexpected Ways Influencers on YouTube can Make your Life Better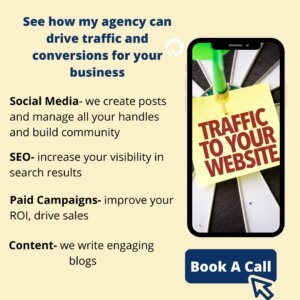 Why should a company consider influencer marketing?
There are so many reasons why, but let's look at the main reasons:
Social media influencers have already formed a bond with their followers. These influencers have steadily built their base of loyal followers, continually interacting with them and having conversations. If these followers are loyal to the influencer, then chances are they are potential loyal customers to the company. 
It is a cost-effective form of endorsement advertising. Bollywood celebs and cricketers are amazing people who are unfortunately unaffordable. They do have a fantastic reach, with most having an average of 20 million followers on Instagram, but so are their prices. Social media influencers, however, accept several small deals from various companies, meaning their prices will be lower. And it's not like their reach isn't high. 
Social media influencers are accessible, credits to influencer marketing platforms. Thousands of influencers to choose from, great prices, vast reach, and contacting them is simple. What more can the 21st-century marketer ask for?
Check out my article on Demystify Influencers in Social Media to Grow your Brand
It can be an added advantage if the company has an account on Instagram just like the influencer they've employed does. That way, people who see the influencer with your product can be directed to your page if they're interested. 
Check out my article on tips for partnering with top YouTube influencers 
If you are starting off, I highly recommend you going through this blog on Becoming an Instagram Marketing Expert.
Influencer marketing is one of the latest trends in digital marketing. To keep up with all these trends, be sure to check out my videos on YouTube.
What problems do companies face while dealing with social media influencers?
No marketing mission comes without it's set of challenges. Here are a few problems that come with influencer marketing:
People think that influencer marketing is only about Instagram.
Facebook, Quora, blogs, YouTube, everything should encompass the term' influence marketing.' Companies who do not offer products that can be endorsed by Instagram influencers (who mostly are models and artists) may have a difficult time coming up with a new strategy on other social media platforms. 
The results can be hard to expect. 
Let's say that you employ two influencers with the same number of followers who post the same amount of posts about the product, at the same time. One influencer might do much better than the other, and though the reach is the same, the returns on investment (ROI) will be different in both cases. 
It's hard to select the right influencers. 
First things first, there are so many influencers who are alike in terms of their posts. They also seem to have the same kinds of audience and reach. The selection of the influencers should depend on the audience they entertain rather than the posts they usually post and the keywords they are associated with while searching. 
There are many influencers with fake stats. 
It isn't hard nowadays to buy followers and likes. There are so many services out there that offer bots that like and follow their customers. So when you pay an influencer thinking that their reach is as extensive as the number of their followers, fake followers and likes might deceive you. 
Lack of a proper measure of effectiveness. 
The number of likes, shares or comments simply cannot measure the effectiveness of your influencer marketing campaign. What we do know from these is that people have seen and reacted to it. But how about the action you wanted them to complete? Are they buying your product and recommending it? We will never know those details from the insights of social media campaigns. 
Influence marketing isn't the only way to win in the digital marketing era. Check out my blog on Supercharge your Marketing Strategy for Facebook marketing.
How to use an influencer marketing platform?
There isn't any cure-all for the problems that come along with employing an influencer marketing strategy. But there is a solution for some of these problems; an influencer marketing platform. 
Influencer marketing platforms are third parties that take care of all the administration that comes with an influencer marketing strategy. It takes care of the following issues so that you, as a company, don't need to worry about the trivial matters:
Finding the right influencers: 
While it may seem simple to search with related keywords and blindly contact the influencer with the highest number of followers within that domain, there is nothing that guarantees the reach to your target audience. A platform ensures that you find influencers based not on the number of their followers, but the target audience they entertain. 
Doing a background check of influencers for you: 
Recall how we've talked about the fake followers and fake likes of several fake Instagram celebs. Influencer platforms can approve of influencers before adding them to their database, making sure their stats are legit, saving you from the risk of employing a fake influencer. 
Managing relationships with the influencers: 
It isn't enough to send your influencer your products, pay them and watch them post with them. You have to negotiate prices, draft up a plan, and estimate the effectiveness of the campaign. Influencer platforms will do all this talking for you, allowing you to connect with your influencers at the right time.
Measuring effectiveness: 
Sure, you can monitor the likes, comments and shares of the posts with your products, along with checking the returns you've gotten on your investment by gaining data about how many people have visited your website through the influencer and how many people have bought something with the influencer's suggestion. 
Expanding your horizons to other social media platforms: 
Apart from these benefits, specific influencer platforms might even help to create strategies that are not limited to Instagram. Though it is agreeable that Instagram is the hub of influencer marketing, based on your target audience, you might find it profitable to venture into Facebook or Twitter. 
Instagram gives us the benefit of finding influencers in a flash, but on other social media platforms, going through an influencer platform is more straightforward and safer. By using an influencer platform, you can immensely broaden your prospects and market on all kinds of social media platforms. 
In a single sentence, by using an influencer marketing platform, you are a step closer to ensuring an apt, reliable, expandable social media influencer campaign whose results you can measure.
Check out my article on Interesting Examples of Social Media Influencer Strategies
What are some of the best influencer marketing platforms in India?
There are several to choose from, but keeping in mind Indian company employing Indian influencers, here are the top influencer marketing platforms in India:
Plixxo 
You must have heard of POPxo; the most popular women-centered digital media platform in India started in 2014. The founder, Priyanka Gill, also launched Plixxo, with the idea of helping both companies and influencers. 
Companies can contact suitable influencers through Plixxo and influencers can get the much-required exposure that they need. 
With over 26,000 influencers from Instagram, YouTube and bloggers to choose from, it is no wonder that Plixxo is one of the most significant influencer platforms in India.
Further, it also approves of influencers before letting them become a part of the community. Their audience, stats, and reach are taken into consideration, reducing the chance of fake numbers being a part of their resume. 
Brands can easily find influencers according to the reach and target audience they require for the campaign, making the process of finding the right influencers much easier.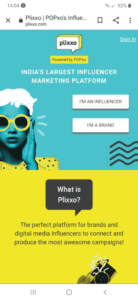 It isn't known as India's largest influencer marketing platform for nothing. Check out plixxo.com to see  if you can become a part of their database.
Influencer.in
With more than 40,000 influencers and bloggers to choose from, it is easy to select the right influencer for any brand, whether it is in food, entertainment, beauty or technology. Big names like Hike, Paytm and Craftsvilla have worked with them, and the big names keep coming. 
Based on various metrics including the reach of influencers, engagement, percentage of spam and past campaign performance amongst other parameters, the algorithm helps brands to find the right influencers. 
Influencer.in also works towards creating a strategy, keeping the brand's core objective in mind, and collaborating with influencers to spark the right social media influencing campaign. They even have an in-house video team to help the brand shoot campaign-ready content. 
The team at Influencer.in will even provide you with the reports, results about which influencers and what kind of content has worked the best, prepping brands for future campaigns. 
Get closer to making your brand viral and visit influencer.in to know more about how you can achieve your social media marketing goals.
Read my article for all you must know about influencer social media marketing.
Mad Influence
The numbers speak for themselves. With more than 10,000 influencers to choose from and an outreach of 10 million, Mad Influence is a platform to consider. They have served over 50 brands spanning across 20 cities, including names like Tik Tok, Alibaba, T Series, Vivo and Sony Music.
Their services include brand activation, content creation, event promotions and integration, social media campaigns and product reviews so that a brand can cater to the needs of their product and objectives. 
The best part about Mad Influence is that they are not limited to Instagram influencers, but include YouTube, TikTok and a few celebrities like Guru Randhawa, Yo Yo Honey Singh and Badshah. 
The categories they cater to are also vast, ranging from travel, health, pets, fashion, education, automobiles and even parenting. If you need a strategy that isn't limited to Instagram and have products that come under different categories, Mad Influence is your best bet.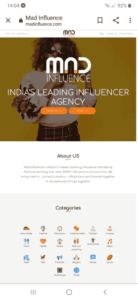 Please don't take my word for it. Visit madinfluence.com for more info about how you can succeed in your influencer marketing goals.
Pulpkey 
Zara, Amazon, Swiggy, Taco Bell, Godrej. These are just a few of the big names that Pulpek worked with. With a mission of giving ads a human voice, Pulpkey partners with influencers to create engaging content that attracts the right target audience.
They are a technology-driven company, with the devices necessary for you to measure the Returns on Investment that you've got. They also use historical analysis to track progress and measure which content got your target audience more engaging, and which need more work.
The best part probably is how they carefully select the content that will be a part of your campaign, scrutinize and perfect it until it is ready to bear fruitful results. They even include case studies with their stats on their website, so that you can get a glimpse of their work before actually agreeing to work with them.
 Check out pulpkey.com for their awesome case studies, if not for their impressive services!
Winkl
Backed by technology, Winkl allows you to shortlist relevant influencers, measure your Returns on Investment, and real-time campaign performance all at once. Companies like Amazon and Flipkart have availed their services. 
With a database of over 2,91,000 influencers spanning across platforms like Tik Tok, Instagram and YouTube, brands are guaranteed to find the right influencers. 
The website even has a 'campaign calculator,' with which you can set your budget and see the numbers you can get. For example, with a budget of 1 Lakh, you can either get
22 influencers, 66 posts, a 165K reach, and an 11.6K engagement on Instagram, or
11 influencers, 33 posts, a 1.3 Million reach, and a 26.4K engagement on Tik Tok, or
5 influencers, 16 posts, a 1.3 Million reach, and a 25.6K engagement on YouTube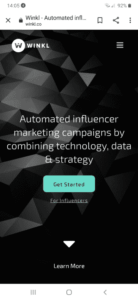 Winkl also has a blog and answers to many influencer marketing questions on 'Influencer Marketing 101" in their website, so be sure to check it out at winkl.co even if you aren't getting into influencer marketing anytime soon. No wonder it is one of the top influencer marketing platforms in India!
Eleve Media
With the motto; Explore. Engage. Expand, Eleve Media has made its mark in the world of influencer marketing. Boasting names like Apple, BMW, Audi, HP, Coca-Cola, Cadbury, Canon, Lays and Pepsi, it is evident that the company can do wonders for your brand. 
The way Eleve Media works is simple; It first zeroes in on the right influencers according to their location, niche and metrics. You can further span your content to engage audiences from various other platforms. 
The company also provides you with measures of real-time analysis of your campaigns. Along with this analysis, you can also access consultants and avail their services to fix up any rough patches in your campaign. 
Be sure to visit eleve.co to know more about how Eleve Media can help you. 
How should I plan my influencer marketing strategy using the platforms?
To reach millennials, any brand must dive into social media marketing, preferably through social media influencers, because they already have the necessary audience.
Approaching an influencer platform is your best bet for several reasons:
The metrics of the influencer are verified, saving you from the consequences of fake followers and bots that show you a reach that can't be achieved. 
Platforms provide you with real-time analysis of the campaign and can offer consultations in between to improve the quality of content continually, and new measures to increase engagement. 
Returns on Investment are much easier to track with the help of tools that can measure progress, helping you get an idea of the effectiveness of social media campaigns for your brand, which can give you an idea of what and how to implement future campaigns.
Keeping this in mind, approaching an influencer marketing platform is safe, with the bonus of measurable effectiveness. 
If you need extra help with budgeting your digital marketing endeavors, watch this video for guidance.
Here are the steps that you should follow upon signing up with a platform:
Discover the right influencers: 
There are so many things that you should consider, such as locality, previous campaigns the influencer has worked on and their levels of engagement, other than just the number of followers and likes the influencer receives on average. 
Choose influencers based on your target audience. Find out the demographics and psychographics of your audience, and match them with the kind of audience the influencer can entertain. 
This includes, but isn't limited to, geographical location, language, age group, marital status, lifestyle, and financial background.
Have clear marketing goals:
Do you want to increase sales? Are you a new brand, and want the Millennials to have more awareness about it? Or are you an already established brand with a new product, and want people to get hyped up about it? Are you running low on money, and need this new form of advertising? 
Whatever your need is, make sure you have a clear goal. Tell this goal to your influencers, so they can work on what to do. If you want to increase sales, your influencers might suggest coupons and codes that they can promote. 
If it's about raising brand awareness, then they might collaborate with the platform to create engaging videos. Your influencers should know everything about your target audience and marketing objectives to do an excellent job on the campaign.
Maintain a good relationship with your influencers:
While the use of a platform will take care most of this part, it is your job to continually interact and maintain a cordial relationship with the people you are trusting your campaign with. 
Leaving a good impression about your company is crucial, as it might determine the levels of interest with which the influencer will work on your drive, and the kind of positivity they will spread through their social media accounts. 
Always keep in touch with influencers: 
Tell them precisely what you want. If you see something that you like in another campaign, communicate it to them and see if they can work on something similar. 
Give them all the info they need about the company, products and services, and inform them about any previous campaigns that you may have taken part in. Show them campaign case studies of similar products and services from competitors, and talk to them about improving upon them. 
Keep an eye on analytics all the time: 
The levels of engagement, the reach, the comments, returns, everything speaks about your performance levels. If you face any issue, you have a better chance of solving it immediately if you are on top of your data. Continue to communicate and work on improving the campaign.
Once the campaign is over, your job isn't: 
Almost all the social media platforms give data to brands about how well the campaign has worked, and Returns on Investment. See if you've achieved your goals, whether or not the investment was worth it, and what you should do in the future. 
To Conclude
Using an influencer marketing platform will give you that extra edge over others, who blindly contact Instagram celebrities with followers (whether these followers are genuine or bots, no one will ever know!) to endorse their products. 
Before the start of any campaign, it is crucial to define your goals. Communication is key!
The best influencer marketing platforms in India are arguably some of the best in the world, so don't shy away from contacting them! Keep your budget in mind, and approach any one of the platforms discussed above. Don't spend any money that you can't afford on influencer platforms, since this is something that you have to keep repeating to achieve the best results.
So what do you guys prefer the most about influencer marketing platforms? Let me know your thoughts in the comments below and what you'd like to hear about next!
Until then, keep hustling!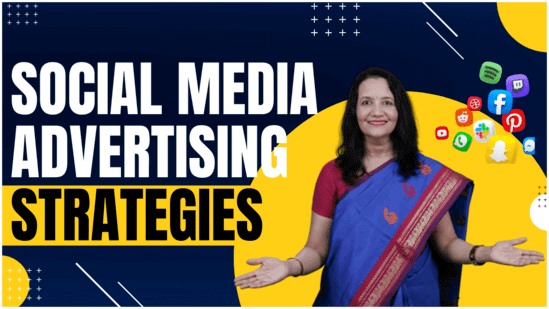 Spread the loveAccording to a study, an average person scrolls close to 300 feet of social media content every day. That's the height of Qutub Minar! Thinking about the amount of time that we tend to spend on social media daily, I find it quite believable. The main idea for social network advertising is to
Read More »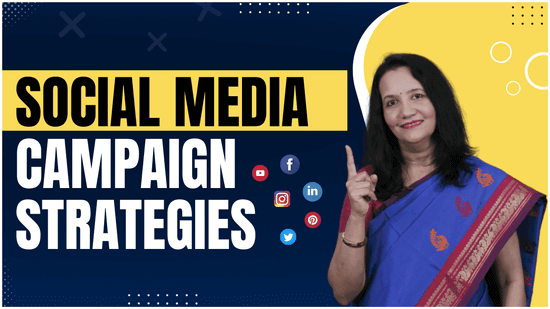 Spread the loveDo you want to create social media campaigns that will make your brand a sensation? Read these five strategies to grow your social media and blow your audiences' mind.Social media campaign is nothing but a series of coordinated activities aimed to promote your product or raise brand awareness in a community. We all
Read More »
Do you want to create excellent landing pages? Do you want to cutdown the cost required to hire a webpage creator. Read the article to know about SeedProd, an excellent landing page builder plugin for WordPress.
Read More »
HERE IS HOW I CAN HELP YOUR BUSINESS GROW
Don't just stand by and watch others make millions! Jump in and leverage digital marketing to skyrocket your business!