More than 4.5 billion humans across the world use the internet, which accounts for approximately 60% of the entire population on the planet.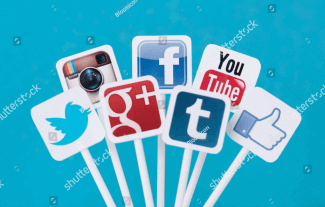 One of the internet's most used applications came in the form of social media. It is unambiguously proving to be profitable for specifically two sections of social media.
First are the ones who are using social media to their advantage – businesses and marketers. There is no other channel through which they can reach out to 3.8 billion people across the globe and at the same time, drive their choices to benefit their sales.
Second are the content creators or influencers who have fan following. In general, an influencer refers to a person who has the ability to influence others.
Read my article on how to do marketing with influencers to increase your profits.
Those who have influence over any organization and its customers.
Indian Industrialist and Philanthropist, Mr. Ratan Tata comes in this category. People respect his business acumen and ethics, and that is why he has a significant influence not just over his employees but also on TATA customers.
Voting is the most powerful right of every citizen and it is our duty to exercise our vote. Please vote, our future depends on it!

— Ratan N. Tata (@RNTata2000) March 15, 2019
Those who are well connected to a group of people and at the same time, they are impactful and trendsetters for this group.
Although many of our actors and cricketers have enjoyed such influence, the best example is our Prime Minister (of India), Mr. Narendra Modi. During the coronavirus pandemic, making the whole nation clap or light diya at the same time shows how well connected and impactful he is. And as far as a trendsetter is concerned, you should not forget the popularity of the Modi jacket.
Those who can control the decision of a buyer but may never be accountable to it.
Generally, celebrities belong to this group. All our actors, cricketers, singers etc. are called celebrities. After partnering with any company, they promote the products on social media. But if your purchase doesn't go well, you cannot blame the influencer. They are just suggesting you, not pressurizing you.
With reference to social media marketing, the last description of an influencer is more accurate.
On Facebook and Instagram, actors, sportspersons, singers constitute a significant proportion of influencers, but the same is not valid for the video making app TikTok.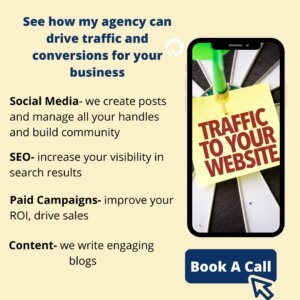 Who is an Influencer in Social media?
Celebrities
They are the most visible social media influencers. They are famous and are mostly from entertainment or sports.
Indian cricket lovers have given Sachin Tendulkar a status equivalent to God. And this is the highest level of respect any human being can have. Similarly, for film enthusiasts, Indian Actor Amitabh Bachchan plays the same role.
Consider the example below on how Sachin Tendulkar has been using his status to influence the masses through Instagram-
 

 

View this post on Instagram

 
If you want to increase your Instagram followers, this video can truly help you.
Read my blog on- Enroll In Social Media Marketing Course To Explode Your Business
Bloggers
Even though bloggers are not celebrities, they too have a very unique and authentic relationship with their readers. With their knowledge and expertise on a specific topic, they share content which is valuable and trustworthy.
Unlike affiliate marketing, if your blogs have enough views, then brands themselves will seek you to market their products through your blogs. This is also one of the ways of influencer marketing.
Bloggers share their blogs on social media to reach out to a broader audience. If people receive it positively, then this substantially increases their followers, also making them the influencers on social media.
Amit Agrawal is one such blogger. He is an IIT Roorkee Computer Science graduate. After five years of job, he started a tech blog named Labnol, which was an instant hit. He also writes columns for reputed publications like The Wall Street Journal, Forbes etc. Because of his work, he has around 95k followers on Twitter and 62k subscribers on YouTube.
Also check out my blog on Review of Promo Republic – Social Media Tool for Content Posting, Collaboration, and Approval
YouTubers
Videos have emerged as a powerful way to express your views. YouTube is a widely used video-sharing platform and is also used by many to create and upload original content.
If you can create great content or spread a strong message, you could also be joining the ranks of influencers. More number of YouTube subscribers would be a by-product of this process.
Not just more people will subscribe to your channel; brands will also want to partner with you. Showing their ads at the beginning of your video will give you a much-needed source of money for making more content.
India has a lot of active Youtubers in comedy, tech, motivational, music and various other fields. One such popular name on YouTube in India is Sandeep Maheshwari. He is known for motivational videos and often speaks on success, failure and happiness. His videos made him an influential figure for struggling youths. He has a massive following on YouTube (14.3 million subscribers), Facebook (11 million followers), Instagram (1.6 million) and Twitter (183k).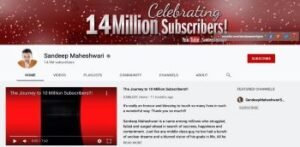 Podcasters
Podcast is the latest concept, especially new to the Indian audience. It is the recorded audio file that you can even download to your device for easy listening.
Since not much money goes into the production of a podcast, it is affordable. Due to this lesser cost podcasting is often referred to as a disruptive medium.
Most often, a podcast is free to download. But when it is a business venture or related to a corporate, there is a possibility of a subscription model.
There are multiple reasons for people to do a podcast. Some want to share their passion and form like-minded groups of people.
One of the examples of Indian podcasts is AkashVani hosted by former International cricketer Akash Chopra. He is majorly known as a commentator and a cricket analyst. AkashVani is all about the cricketing world and their latest updates.
Industry Leaders
The list consists of reputed founders and executives of the companies. This world has thousands of successful businessmen and executives, but not each of them holds an influence over the more substantial part of society. And those who have that influence are respected for their work ethics and contribution to community.
In India itself, there are many such executives to look up. As mentioned earlier, Mr Ratan Tata is one such respected personality. Along with running the TATA empire, he is also a big-hearted Philanthropist.
Even in the foreign land, our very own Sundar Pichai is a role model for students all over the world. Both of them are quite active on social media and have millions of followers on Twitter and Instagram. So, an industry leader could also be a social media influencer.
Politicians
Prime job of a politician is to influence people, and they are best at doing that. Especially during elections, they try to build a clean and promising image in front of voters.
To reach out to the voters, they need media. In the 19th century, politicians used newspapers, magazines and posters for mass coverage. In the 20th century radio and TV became the publicity channel. But in the 21st century, politicians are making great use of social media in their campaign.
PM Narendra Modi was the second most followed politician on social media (Facebook, Twitter and Instagram) in 2019. He lost the first spot to former US President Barack Obama. Other than PM, all the other political leaders in India too have millions of followers.
Academicians
Academicians are the members of our institutions to promote science, literature and arts etc. They may be teachers, scientists or other intellectuals.
Undoubtedly, they are the most intelligent brains in our society, and we need these people to build a better future. Their work over the years have gained them wide recognition, and many of them use that platform to spread knowledge and inspire society.
At #velammal Education Trust in Tamil Nadu, over one lakh students are getting education. It was a pleasure spending some time with the students. Their enthusiasm was to be seen to be believed. pic.twitter.com/r9k8wh3Vmg

— Anand Kumar (@teacheranand) September 9, 2019
Super 30 founder and Mathematician Anand Kumar is one such example of an influencer who uses social media to encourages education to the poor.
Professor Seema Gupta of IIM Bangalore is another example of an academician having a blog to share knowledge in her domain of digital marketing with others.
Writers
Writers (especially authors) too let their work do the talking. Many authors have a hard-core fan base because of their work in literature.
Harry Potter author J. K. Rowling, with her imagination, created an unprecedented cultural phenomenon in the history of literature. And she certainly uses her popularity to draw attention to a noble cause. She often tweets about her NGO Lumos to shed light on some major concerns.
Hundreds of thousands of children currently detained in countries around the world are at grave risk of contracting #COVID19.

To uphold their rights during this dangerous pandemic, they must be safely released. @unicefchief

— UNICEF (@UNICEF) April 13, 2020
Social Activists
Activists are the voice of the weak. They are the medium through which the problems faced by the unprivileged section of the society reach to the citizens and the government. And social media is a quick way to do that.
Mostly, youngsters are said to be highly active on social media, but 82 years old activist Anna Hazare also uses it when there is a need to communicate with his supporters. Surprisingly, he has more than a million followers on Facebook.
Mentioned above are the significant sources of social media influencers. But there are a few influencers who do not belong to the listed groups. Journalist Arnab Goswami and yoga guru, businessman Baba Ramdev are also influencers.
So, influencers are from all spheres of life, though the majority of them belong to the above sections.
Identification of an Influencer on Social Media
Another question many of you may have is, how to recognize anyone on social media as an influencer? Or What are the identifications of an influencer on social media?
There is no perfect criteria which will tell you if that person is an influencer or not. However, here are a few relative parameters to find out a better influencer.
Use Search Engine
Searching on Google (or any other search engine) is the easiest way to start your search. Though this looks simple, people always underestimate it.
If you want to hire an influencer just enter essential keywords in the search box. Search engines will display famous and influential people of that field.
Coming into google search results does not guarantee that they are right influencers for you on social media. You have to check their accounts on different social media platforms, and with the help of indicators (discussed below), you can find the best among them.
If you are a big brand and don't want any specific field related influencer, you can just go for random searching. Searching 'Influencers on Instagram/TikTok/Facebook' will list down all the top influencers (mostly celebrities except for TikTok) of that platform.
Search on Social Media Platform
Rather than searching on Google, you can also customize your search to every platform. It is useful because not all influencers have the same influence on every social media platform.
Priyanka Chopra has 52 million followers on Instagram, whereas, on Twitter, the number is half of it (26 million). Though this will be more time consuming than searching on Google, it will give better results. Let's see how to do it on Twitter.
Read this article to find top Instagram influencers in India.
When you search any topic on Twitter, select the 'Accounts' option hidden under 'more' option. Twitter will list down all the accounts having that topic (keyword) in their bio in descending order. More powerful and influential Twitter accounts will appear higher on the result page.
Number of Followers
One of the ways to judge an influencer on social media is to check the number of "followers" they have on the platform.
Firstly, there are thousands of influencers in this world. A celebrity with 10 million followers is an influencer, but a person with 10k followers may also be an influencer if he/she has an engaging audience.
However, they are categorized into different groups based on the count of their followers.
Mega-Influencers:
Users with a massive number of followers fall into this group. In India, most of them are celebrities. Though there isn't any threshold cut off, more than 1 million followers will qualify you as a mega-influencer. This number varies with the social network. Especially on TikTok, it is quite different from Facebook and Instagram. Generally, big brands only hire them for influencer marketing due to high fees.
Macro-Influencers:
They typically have 100k to 1 million followers. The benefit of hiring these influencers is that they are more accessible (less costly and easy to handle) and have loyal followers, but reach will be less than mega-influencers.
Micro-Influencers:
The number of followers' ranges from 10000 to 100k for micro-influencers. Small businesses certainly prefer these influencers for marketing. Most of the time, micro-influencers are experts in a specific topic, and those users who are interested in that topic follow them. If your company is trying to advertise any product or service of any particular topic with a small audience, then micro-influencers are the best choice.
Nano-Influencers:
Those who have less than 10000 followers come under this group. They are similar to micro-influencers but are beginners and have lesser influence.
Likes, Comments and Shares
Solely depending on the number of followers to find the right influencer is deceptive. There were cases in the past when users had bought followers.
After checking the followers, observe his/her profile. For any previous post, check how many likes it got? Also, read comments to such posts; were people commenting about the post or something else? If yes, read their opinions.
Lastly, how many of the followers shared that post? These three measures will help you understand the power of the influencer.
Followers: Following Ratio
Ratio = number of users who follow you /number of users you follow
This ratio is generally used on Instagram and Twitter to check how effective your account is. For an average user, the ratio should be 0.7 to 2.5. But, as we are looking for an influencer, a ratio of 2.5 would be miserable. Higher is the ratio; more is the power of the influencer.
Macro-influencers should have this ratio more than 10,000. A few international celebrities even have a ratio of more than 1 million.
Social Listening Software
If you are a big brand and have a decent budget for influencer marketing, then here is another option to identify influencers on social media.
There are various third parties on the internet which help the marketer with content creation and identifying appropriate influencers.
Buzzsumo is a widely used social influence tool. Based on your topic, this tool will display you the list of influencers. And this list is subject to change based on your priority. There are many criteria to opt for: Followers, Domain authority, Retweet ratio, reply ratio, page authority etc.
If you are in a dilemma regarding which influencer is better for your brand, then Followerwonk is the best tool to use. It compares the influencers with data visualization of the keyword in bios. It also gives a social authority index to every user. But this is meant to be used only on Twitter.
If you are not satisfied with the results of the above tools, there are even more such websites that will help you: Upfluence, MozBar, Little Bird, Perlindex, Keyhole and many more.
You just need to put your inquisitive hats on, and you can make 10x more profits with these software.
Read this article to find out about influencer marketing platforms.
If you want to create a step-by-step social media strategy, check out my video below.
I hope you found these tips and tricks on social media influencers useful. If you have any doubts regarding the methods to discover influencers, let me know in the comments section below. I would love to read your thoughts and opinions!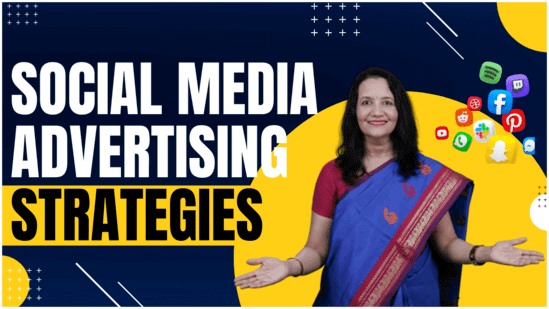 Spread the loveAccording to a study, an average person scrolls close to 300 feet of social media content every day. That's the height of Qutub Minar! Thinking about the amount of time that we tend to spend on social media daily, I find it quite believable. The main idea for social network advertising is to
Read More »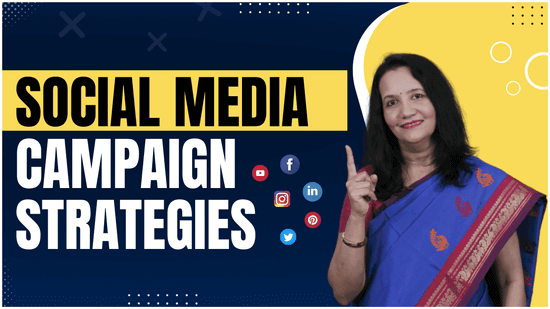 Spread the loveDo you want to create social media campaigns that will make your brand a sensation? Read these five strategies to grow your social media and blow your audiences' mind.Social media campaign is nothing but a series of coordinated activities aimed to promote your product or raise brand awareness in a community. We all
Read More »
Do you want to create excellent landing pages? Do you want to cutdown the cost required to hire a webpage creator. Read the article to know about SeedProd, an excellent landing page builder plugin for WordPress.
Read More »
HERE IS HOW I CAN HELP YOUR BUSINESS GROW
Don't just stand by and watch others make millions! Jump in and leverage digital marketing to skyrocket your business!
Following people have the ability to become influencers:
● Those who have influence over any organization and its customers.
● Those who are well connected to a group of people and at the same time, they are
impactful and trendsetters for this group.
● Those who can control the decision of a buyer but may never be accountable to it.
Check out my article to get tips for Marketing with Influencers.
Here are a few relative parameters to find out a better influencer.
· Use Search Engine
· Search on Social Media Platform
· Number of followers
· Likes, comments and shares
· Followers: Following ratio
· Social Listening Software
You can also read my article to find top Instagram Influencers to skyrocket your marketing.