As it is said that No Pain-No Gain but rest assured because I have taken all the pain for your Instagram Gain.
I analyzed more than 100 Instagram Influencers for over a week and selected the best out of them with the marketing strategies that make them shine on Instagram. I have compiled a list of top Instagram Influencers of India.
Top Instagram Influencers of India & their Marketing Strategies
No one is a jack of all trades, and Influencers excel in their own specific niche. Here are the broad categories I've used to analyse Top Instagram Influencers of India.
Fashion Instagram Influencers
Travel Instagram Influencers
Fitness Instagram Influencers
Social Media & Lifestyle Instagram Influencers
Comic & Artistic Instagram Influencers
Check out my article on Interesting Examples of Social Media Influencer Strategies
I know you're really excited to break down the secrets of Instagram Influencers Marketing Strategy, so without further ado, let's dive deep into it.
Learn about Decoding Instagram Algorithm to Increase Free Instagram Followers.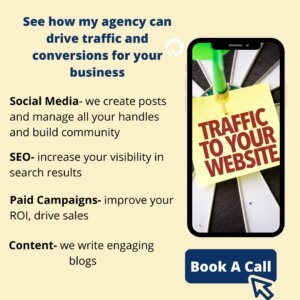 Fashion Instagram Influencers
Here is the complete list of the Fashionistas of Instagram, with their marketing strategies and the brands that can't get enough of them.
Recreate Trends Like Kritika Khurana
About:
Kritika Khurana (@thatbohogirl) tops the list of the most popular Fashion Influencers from India with a whopping 780k followers and counting. She began her Instagram journey with the graduation in Fashion Designing from the University of Delhi. A YouTuber and an excellent fashion blogger, there's no stopping her.
Marketing Strategies and Valuable Insights: 
Kritika's most useful strategy in creating her Instagram content is her relatable trending posts. Because of the recent Netflix blockbuster series, 'Money Heist', Kritika took full advantage of the popularity of the show and recreated her favourite looks from Money Heist, thus sweeping us off our feet.
Not only that, but her captions also tend to hook her audience by asking personal questions like their favourite characters and tagging fans of the series, thus creating bonds with her audience.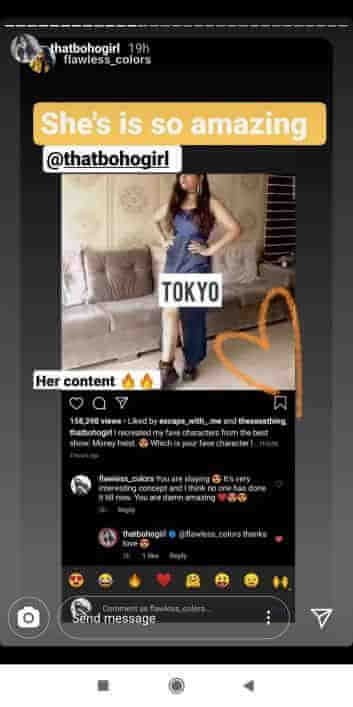 Kritika Khurana is a marketing angel. She doesn't only create valuable content but also makes her followers feel uplifted by mentioning them in her stories as they appreciate or recreate her famous looks, thus encouraging them to be like her. (Take notes reader!)
The one thing that makes her followers fall in love is her humble nature and the way she portrays her real self on the screen as well.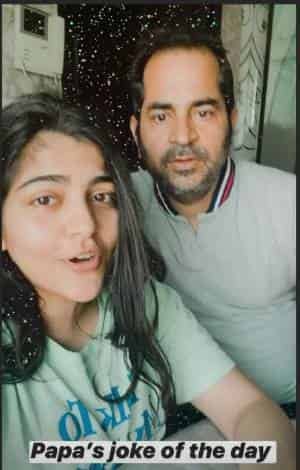 Brand Collaborations:
Over the years Kritika has collaborated with a lot of brands including
Pantene India
Amazon Fashion India
Ali Express
Forever 21
SHEIN
AJIO
Amway India
iQOO India
Myntra
Spoyl, and the list is never-ending.
Host Giveaways like Karron S. Dhinggra
 

 

View this post on Instagram

 
About:
Karron S. Dhingra (@theformaledit) is India's most adored male fashion Influencer, with over 231k followers. Although, beginning his career as a corporate lawyer, little did he know destiny had different plans for him. 
He is known for edgy style and classy looks and this Instagram Influencers fashion speaks for himself. He grooms and motivates Indian Youth through his blog and YouTube channel with his personality and shatters stereotypes regarding Male Fashion. Learn about Using Influencer Marketing Platforms.
Marketing Strategies and Valuable Insights:
There's no joy and satisfaction greater than the joy of giving back. And this is precisely one of the strongest Marketing Strategy that has made Karron the king of his game. 
He frequently indulges in giveaways, which if you haven't noticed have the following benefits-
Giveaways are the most robust tool for Engagement since they usually require followers to tag their friends and promote the campaigns through their stories.
The collaborated brand gets the benefit of not only creating brand awareness but also to create brand loyalty.
Those who win the giveaways feel rewarded for following the Influencer, thus strengthening the bond between followers and the Influencer.
As evident from his story highlights from Qatar And JN Palace, Karron promotes and tags all the brands he uses not only in his posts but also in his stories. He portrays his luxurious experiences and doesn't hesitate to thank the brand or tourism company for it.
Brands collaborations:
Here are a few gems from the countless list of brands that Karron has promoted-
Flipkart
Fashion Revolution India
Phillips India
OPPO
Havells
American Eagle
MuscleXP
Market Products like Aashna Shroff 
About:
 

 

View this post on Instagram

 
Marketing Strategy and Valuable Insights:
Unlike other popular Influencers, Aashna Shroff believes in promoting all her products at once rather than focusing on one product per post, which is a courageous move. But I don't think there's any move she can't pull off.
Aashna is extremely popular for her makeup tutorials both on Instagram and YouTube, and she doesn't hesitate to share her secret tips with her audience, thus creating a secure connection with them.
Aashna encourages her followers to be like her by mentioning their efforts to follow her in her stories. (Sweet, right?)
Brand Collaborations: 
Huda Beauty
Colourpop Cosmetics
MAC Cosmetics India
Kerastase Paris
Aroka
OPI India
Self Branding like Usaamah Siddique
 

 

View this post on Instagram

 
About:
Usaamah Siddique (@usaamahsiddique) was pursuing Business Management from MMK College, Bandra when he realized he had a knack of Men's Fashion. 
Known for his minimalistic styling, this heartthrob believes in giving a new direction to Men's Fashion through his blog, 'The Dapper Label' and has styled many celebrities over the years.
Marketing Strategy and Valuable Insights:
Usaamah is known to post about his styled models consistently, thus promoting his dressing sense through picture-perfect models and their photoshoots.
It's interesting to note that he doesn't use Instagram Stories, and I don't recommend that at all, only pick up the right habits, will you?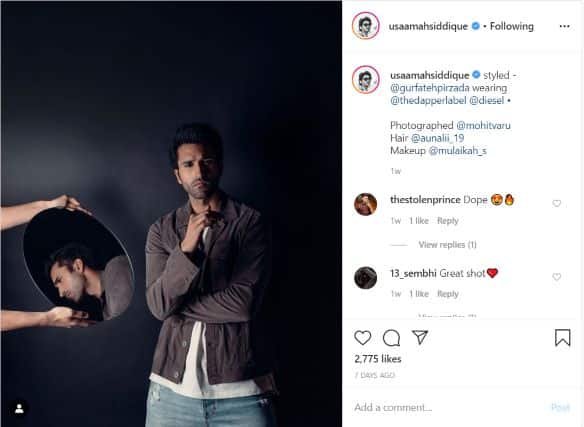 Brand Collaborations: 
Hackett
H&M
Dior Perfumes
Calvin Klein
Challenge like Asmita Arora
About:
The 25-year-old Fashion and Fitness blogger Asmita Arora (@asmitarora) has taken Instagram by storm with her massive 400k followers. 
Initially working as a diet consultant, she made her way to become the influencer and entrepreneur that she is today. Her bold and beautiful personality does full justice to each brand she promotes.
Marketing Strategies & Valuable Insights:
Asmita's favourite strategy for hooking her audience is giving them challenges that are not only fun and exciting but also reward them with goodies, coupons or discounts.
She frequently announces contests and challenges with brand collaborations such as-

RethinkWFH challenge with Marks & Spencer India 
TechnoRakshaks game with Techno Mobile India
GharBaithoIndia challenge by TikTok etc.
30 Days Power Shot Challenge with Amway India.

One thing that makes her profile stand out as an Influencer is that she persistently posts about her favourite brands, more than most of the Influencers on Instagram.
Source: Instagram
Brand Collaborations:
Marks & Spencer
Dabur
FOXY
Bombay Dyeing
Amway India
Everyuth Naturals
Revital H Woman
Travel Instagram Influencers
Here's the Instagram Influencers list consisting of Influencers who are known to leave their footprints on their followers' hearts through their enthralling journeys. 
Inspire Millions like Shivya Nath
About:
Shivya Nath (@Shivya) inspires her 92k followers with her story of self-exploration, her book 'The Shooting Star' and blogs and her revolutionary choices.
 At 23, this brave-heart decided to quit her corporate job to explore the world far and beyond. A storyteller, a writer, photographer, Influencer and a vegan environmentalist, she is a role model to the Indian youth who want to trace her footsteps.
 

 

View this post on Instagram

 
Marketing Strategy & Valuable Insights:
Shivya does not use many Instagram Tricks, but her Instagram success is, in fact, a result of one of the simplest, yet the most effective marketing strategies, HER STORY.
She bonds with her audience through her bold story of quitting her corporate job to follow her passion. (Sounds like a movie story, right? It's her reality.)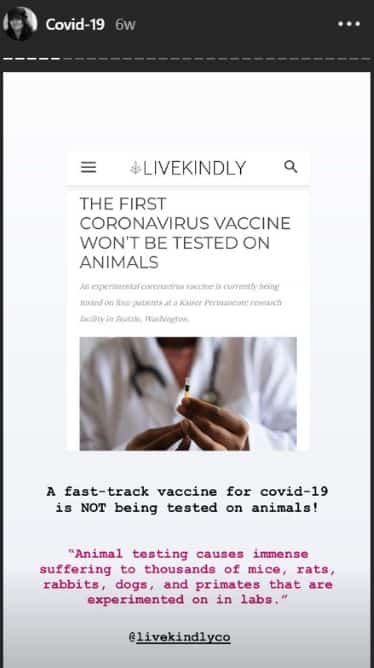 She inspires her audience to follow her footsteps by sharing her own experiences and struggles and takes them on an emotional journey.
Her choices are revolutionary. She's an animal rights activist, became vegan, stopped taking flights and using single-use plastic bottles. If that's not Goals, I don't know what is.
Featured on:
BBC Travel
National Geographic India Travel Magazine
The Washington Post
Collaborations:
Kerala Tourism
Sanctuary for Health and Reconnection to Animals and Nature
CGH Earth Experience Hotels
Peepal Farm
The ECO Trunk
Veganology
Hoomanwear
Address Global Issues like Neelima Vallangi
 

 

View this post on Instagram

 
About:
Through a family trip to Ladakh way back in 2008, Neelima Vallangi (@neelimav) found her passion and obsession of Travelling. Finally giving up her job in 2014, she turned into a freelance traveller and has never looked back since. 
Neelima has over 46k followers on Instagram, has won the National Award for Best Photography, got her work acknowledged in National and International Magazines and owns a successful blog.
Marketing Strategy & Valuable Insights:
Neelima is known for her blogs, and she takes full advantage of her knowledge on the Global Environmental crisis to spread awareness.
She is a Rebel with a cause. Majority of her posts talk about the reality of the world we live in, like raising issues like Carbon Emissions and ways to reduce them. 
Casually collaborating with tourism boards and her favourite TV channels, she gives hope to her followers to pursue their passion.
As evident from her story highlights, her prime focus is Global Issues, and her followers adore her for it.
Using her own clicks, she compiles a calendar for her followers to buy.
Featured on:
Expedia
The Hindu
BBC Travel
Indian Express
National Geographic Traveller India
Collaborations:
Aaranyak Organization
Thailand Tourism
Kerala Tourism
MTV India
Conduct Virtual Tours like Archana Singh
About:
Archana Singh (@travelseewrite) calls herself a Travel Entrepreneur. With a record of more than 60 countries, she has built an empire of over 39k followers, a successful blog and countless features and collaborations.
 

 

View this post on Instagram

 
Marketing Strategy and Valuable Insights: 
Archana, who has taken travel blogging to the next level, takes her followers on a Virtual Tour of everywhere she has travelled.
Amid the COVID-19 lockdown, when everyone is stuck at home, she found the perfect opportunity to cheer her followers through her virtual tour, with herself as a tour guide.
She is always encouraging her followers to explore the world after the lockdown and even insists on helping them to choose the destinations.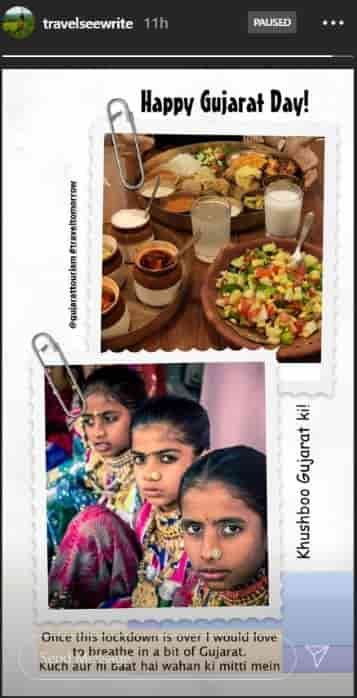 Featured on:
BBC
The Hindu
Times of India
NatGeo
LP
TEDx
TBEX
Collaborations:
Esprit Hauts-de-France
Secret Paradise Maldives
Plumeria Hotels
Cathay Pacific
International Hotel Casino
Recommend like Siddhartha Joshi
 

 

View this post on Instagram

 
About:
Siddhartha Joshi (@siddharthajoshi) is a Designer, Photographer, Blogger and Travelling Influencer. This Wanderer has gathered a massive following of 103k. 
Sharing experiences through his lens, he has achieved many feathers for the cap of his achievements.
Marketing Strategies and Valuable Insights:
Siddhartha consistently recommends his favourites, whether it's his favourite destinations, cuisines, cultures, hotels or even books.
These consistent recommendations serve an essential purpose. It creates an illusion for the sponsored posts to be his own recommendations, thus providing excellent results for the brand.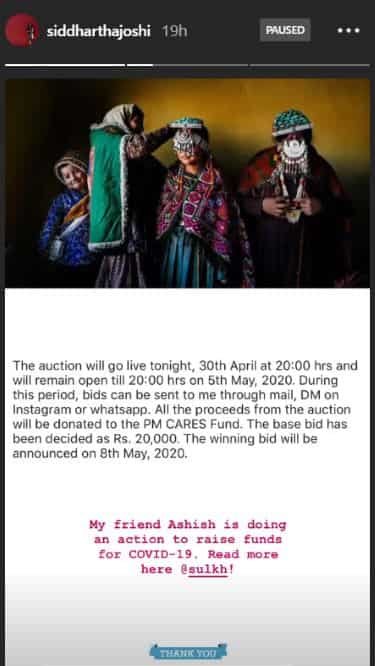 He also supports and contributes to projects that aim to raise funds for social causes.
Featured on:
CNN
Times of India
Hindustan Times
Huffpost
Shutterstock
TEDx Talks
Collaborations:
Neemrana Hotels
Storytel IN
Taj Palace New Delhi
Nasher Miles
Amazon Launchpad
Axis Bank
Set Couple Goals like Savi & Vid
 

 

View this post on Instagram

 
About:
Savi and Vid (@bruisedpassports) is the Influencer couple of India, travelling to more than 90 countries together and winning the hearts of over 400k followers. They offer their audience a peek into their fairytale life that we all desire.
Marketing Strategy & Valuable Insights:
Savi & Vid are the perfect examples of couple goals. And what better way to double your audience than targeting all the love birds out there?
Source: Instagram
Most of their engagement is a result of their followers' desire to visit the same places or to capture their moments like they do (as witnessed in the comments of the post above).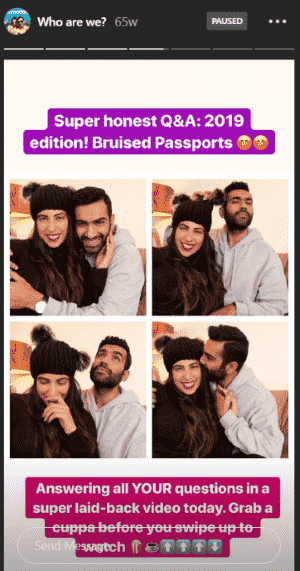 They are known for creating couple-friendly content, like honest QnA's, LIVE sessions and vlogs. As a result, they are the first choice for couple-friendly brands.
Their blog serves as the perfect choice for to-be couples to choose their honeymoon destinations.
Read my article on Surprising Strategies To Connect, Inspire And Influence By Promoting Instagram Posts!
Featured On:
Collaborations:
Good Morning World
mCaffeine
Samsung India
Nasher Miles
The Face Shop India
British Airways
Fitness Instagram Influencers
Be Grateful for Fan Pages like Ranveer Allahabadia
 

 

View this post on Instagram

 
About:
Ranveer Allahabadia, one of the most popular YouTube male Fashion and Fitness icons, BeerBiceps (@beerbiceps) is equally loved as Instagram Influencers India with over 779k followers. The co-founder of Monk Entertainment, he is the perfect combination of charisma and intellect.
Marketing Strategies & Valuable Insights:
Ranveer rarely promotes products on his Instagram. His prime marketing strategy is making short trailers of his YouTube videos to divert his Instagram Traffic to YouTube.
He prefers to promote sponsored products on YouTube.
Ranveer has evolved from a Fashion Influencer to a Motivational Influencer and posts regular strategies to conquer life.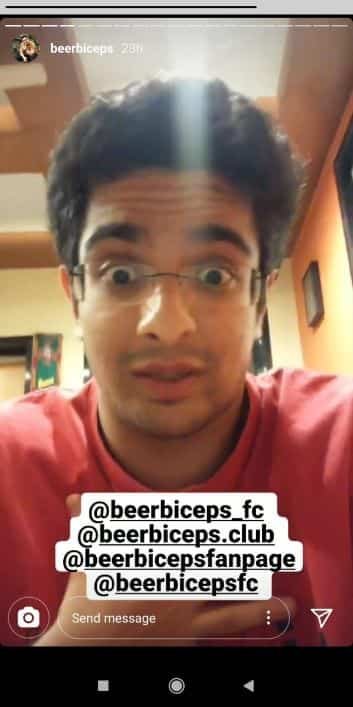 This self-made Entrepreneur has a lot of Fan Pages and is often seen thanking them on his stories for their love and support.
Collaborations:
SKODA India
GOQii
SWAROVSKI
Van Heusen Innerwear
French Connection India
Learn Quick Ways to Earn Money Online in India.
Reach Out to Followers like Radhika Bose
 

 

View this post on Instagram

 
About:
Radhika Bose (@yogasini) is a Fitness, Travel and Lifestyle blogger with over 220k followers. A renowned TEDx speaker, Radhika paves the way to Fitness through her Instagram Profile.
Marketing Strategies & Valuable Insights:
Radhika leaves no stones unturned when connecting to her audience. She personally slides into their DMs to make sure they're having a good day and that they leave their queries in the comments section.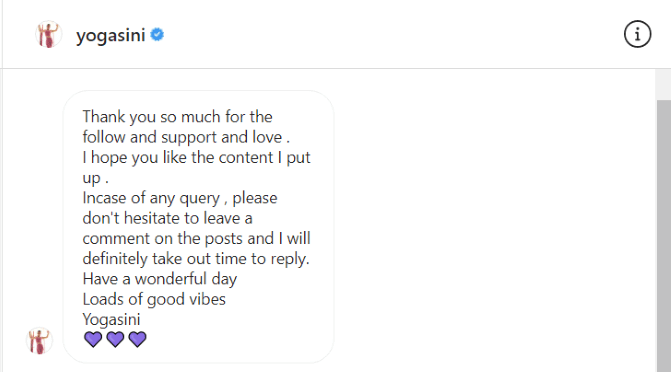 This strategy might have definitely worked wonders since I haven't seen any other influencer use this strategy.
She frequently uplifts her audience by making them feel confident about their bodies and raising body image issues.
Collaborations:
bloc36
Duroflex
Women's Horlicks
Gillette Venus India
Madhya Pradesh Tourism
Support Fellow Influencers like Sahil Khan
 

 

View this post on Instagram

 
About:
With a not so successful Bollywood career, Actor and Fitness Icon Sahil Khan (@sahilkhan) found his career on Instagram. With a gigantic following of 5 Million and prestigious titles like the Dadasaheb Phalke Award to his name, this influencer has nothing to look back for.
Marketing Strategy & Valuable Insights:
You might have seen Influencers helping one another through story shoutouts, but Sahil takes it to the next level. He directly posts about his favourite Influencers and urges his audience to support them.
Source: Instagram
Sahil being a partner in some reputable fitness brands ruthlessly promotes his products on his feed.
Collaborations:
Divine Nutrition
My Fitness
Hunk Water
Icon Fitness Gym
Muscle Beach Gym Goa
Buyceps India
Check out my article on How To become an Instagram Marketing Expert in 2020.
Train The Stars like Yasmin Karachiwala
About:
Yasmin Karachiwala (@yasminkarachiwala) is a certified Balanced Body Master Pilates instructor, blogger and author. She has a whopping 825k followers on Instagram.
 

 

View this post on Instagram

 
Marketing Strategy & Valuable Insights:
Yasmin is a certified coach, and she posts her training videos consistently. 
As a cherry on the cake, she takes full advantage of posting sneak peeks of her training sessions with the leading ladies of Bollywood, including Katrina Kaif and Deepika Padukone. An excellent way of promoting herself as a brand.
Yasmin frequently hosts LIVE workout sessions to encourage her audience to stay fit at home during COVID-19 lockdown.
Read my article to know more about "How to do Marketing with Instagram Reels?"
Collaborations:
Cosmo India
HELLO! India
The PAD
MovEat
Fast&Up India
Conduct Online Training like Swetha Devraj
About:
Swetha Devraj is a practising Doctor as well as one of the popular Fitness Influencers. She serves her 72k followers with vegan recipes, diet tips, workout routines and her running stories. Following her is the perfect health prescription.
 

 

View this post on Instagram

 
Marketing Strategy and Valuable Insights:
Swetha consistently posts her home and gym workout videos to encourage her followers towards fitness.
She also engages her audience with a six week paid online training course and persistently shares the results on her Instagram Stories.
The results surely prove as a stepping stone for her thousands of followers to start working out and lead a healthy life.
Collaborations:
Sweaty Ninjas
Animalflow Official
Unived Sports
Reebok India
Instagram Influencers who Stand Out
Huge Shoutouts like Neha Sharma
 

 

View this post on Instagram

 
About:
Neha Sharma (@neha.doodles) is India's most-followed Illustrator, Cartoonist and Animator with over 130k followers. She belongs to New Delhi and has worked with clients like Google and Facebook.
Marketing Strategies & Valuable Insights:
Neha is often seen giving and receiving huge shoutouts to/from her co-creators and Influencers. Thus paving the way for a healthy Influencer ecosystem.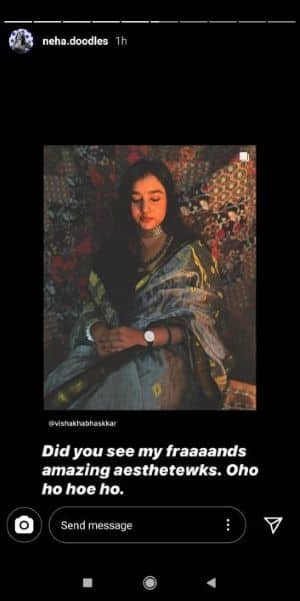 Neha's pet Minty is quite famous for being a lead character in most of her comics. She's often seen giving shoutouts for cute puppies in need of homes. 
Her funny statements go Viral. For Example, Once she referred to beetroot juice as 'blood of her enemies'. Since then, she has inspired many to post the same proving the power of her influence.
Collaborations:
Google
Facebook
Ministry of Child and Women Development
FaceShop
UNICEF
Gillette
Be Witty like Akshar Pathak
 

 

View this post on Instagram

 
About:
Akshar Pathak (@aksharpathak) is the man behind the creative Hoardings of Zomato. He is the Art Director of Zomato and is known for his witty and humorous marketing techniques and has over 489k followers on Instagram.
Marketing Strategies & Valuable Insights:

Only he can pull off putting such a catchy bio and addressing collaborators as collabradors. But hey, we aren't complaining.
Most of his feed consists of jokes and witty remarks about everything going on in his life.
On top of it, he claims to have a twin brother (Akshat Pathak), he manages his own Fan Page, and his conversations with his colleague Pranav Sapra (who is an equally excellent marketer with a similar strategy) are hilarious.
Collaborations:
I challenge you to find them and mention them in the comments section. (Trust me you can't)
Learn how to use Surprising Hashtags for likes on Instagram.
Educate like Prof. Seema Gupta
 

 

View this post on Instagram

 
About:
Prof. Seema Gupta (@profseemagupta) is a marketing faculty from IIM Bangalore and is a trainer, consultant and educationalist. Helping companies like Lenovo, HP, Aditya Birla Group and Adidas, she has revolutionized the concepts of Digital Marketing.
Marketing Strategy & Valuable Insights:
Prof. Seema has the prime focus of Making Businesses better by Educating her followers about Digital Marketing.
From Blogs to YouTube videos, she has mastered all aspects of Digital Marketing and covers all the important topics on her blog and her YouTube channel.
She creates relevant content that is fun and easy to understand.
She even offers free Webinars, Contests, Quizzes and Workshops for her followers for detailed Insights on Digital Marketing.
She often encourages her Interns by Announcing a Star Intern for each week, thereby encouraging them to keep working.
Collaborations:
McGraw-Hill India
Droom
Lintas
Zoomcar
Double Your Followers like Raj Shamani
 

 

View this post on Instagram

 
About:
Raj Shamani (@rajshamani) is one of Asian Age's Top 10 Young Entrepreneurs of India, a TED and Keynote Speaker, Motivator and an excellent Marketer with over 134k followers on Instagram.
Marketing Strategy & Valuable Insights: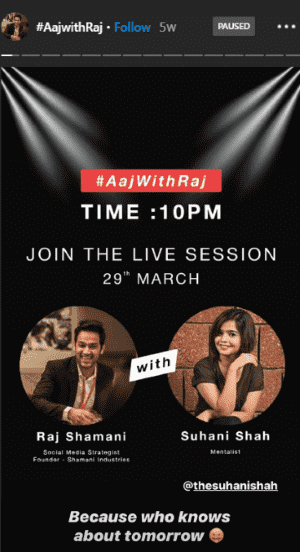 Raj though usually promotes his own YouTube channel over Instagram. He has found several ways to engage with Indian Youth.
He has started his own LIVE segment called Aaj With Raj where he shares his ideas, beliefs and motivates his followers to pursue their goals.
This strategy, however, is so effective, because he includes other famous Influencers for his live session, thereby doubling his followers.
He also connects to his followers on LIVE sessions and talks to them personally.
Collaborations:
Jaguar
Land Rover
Forbes
Babson College
You must learn How to Market during Corona.
Summary
Being an Influencer on Instagram is not everyone's piece of cake. It takes consistency, engaging content and patience. In the end, it depends on the strategies you use to win the hearts of your followers.
I hope these strategies bring a drastic change in your Insta Game and give you all the masala that it takes to be an Influencer. Keep up the Hustle!
Tell me what Marketing Strategy you like the most and feel free to clear your doubts in the comments section below.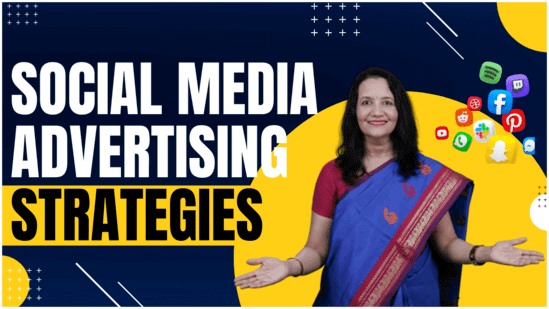 Spread the loveAccording to a study, an average person scrolls close to 300 feet of social media content every day. That's the height of Qutub Minar! Thinking about the amount of time that we tend to spend on social media daily, I find it quite believable. The main idea for social network advertising is to
Read More »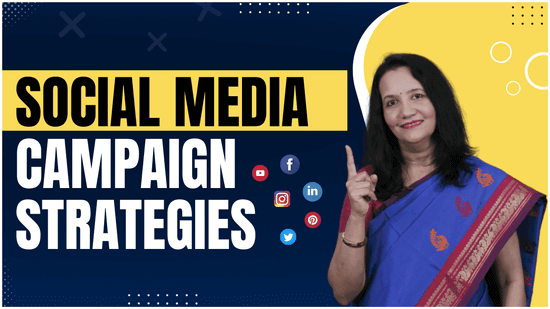 Spread the loveDo you want to create social media campaigns that will make your brand a sensation? Read these five strategies to grow your social media and blow your audiences' mind.Social media campaign is nothing but a series of coordinated activities aimed to promote your product or raise brand awareness in a community. We all
Read More »
Do you want to create excellent landing pages? Do you want to cutdown the cost required to hire a webpage creator. Read the article to know about SeedProd, an excellent landing page builder plugin for WordPress.
Read More »
HERE IS HOW I CAN HELP YOUR BUSINESS GROW
Don't just stand by and watch others make millions! Jump in and leverage digital marketing to skyrocket your business!