Budget for digital marketing in a bottoms up approach
Don't spend any more than you have to or miss objectives because you did not plan your budget efficiently. Learn the framework that works across all digital marketing platforms like Facebook, Google and other ad networks.
For paid ad campaigns, the starting point is identifying the keywords for which we run the paid ad campaigns. So you can go to keyword planner tool and generate at least 500 keywords for your business. This step is important for digital marketing budget setting.  
Create an Excel sheet and follow the steps below. 
Once you have copied the keywords in one column, search volume in the second column and suggested bid in the third column, you must estimate the practical impression share. You must assume what is the impression share that you are targeting.  
It is impossible for any business to show an ad for all potential Impressions because there is competition and budgets are finite. Impression share typically ranges from 20 % to 70%. If you are a market leader you can target impression share of 70%.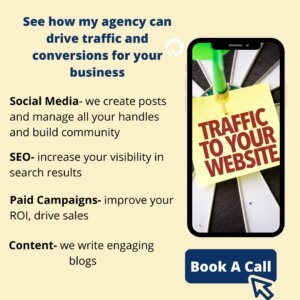 If you are a small company with limited budget, you can target low impression share of 20 -30%.  It is similar to the concept of share of voice. So how much is your share of voice will depend on the budget.   
Once you have identified the percentage then multiply the impression share with the average monthly search volume to get estimated maximum practical impressions that you are targeting.   
After Impressions, we must estimate the clicks because here the funnel is from Impressions to clicks and from clicks to conversions.  The average CTR for search is 2.5%. You must look up for your actual CTR in your Google ads and take that percentage.  You can multiply the CTR with practical Impressions so you will get estimated number of clicks.   
Now we can derive the total cost in the next column by multiplying the estimated number of clicks with the suggested bid.  
Once you have got the estimated cost, now the next step in the buyer journey is conversion which will depend on conversion rate. Assume a conversion rate based on actual data.   
Typically, the conversion rate ranges from 1 to 5%. If you do not have data you can take an average of 2.5 %. When you multiply this conversion rate with the number of clicks you will get number of conversions.  So now we have got the total cost and total number of conversions.  Divide total cost with total number of conversions to get estimated cost for conversion. 
By doing this exercise you will be able to know that how much is the total monthly budget needed for search and this budget will give you how many conversions and what will be the cost for conversion.  
Now similar exercise can be done for other platforms like display ads, Facebook ads. You can choose your targeting on Facebook and it will give potential Impressions based on actual data. Then you can estimate impression share, CTR and conversion rate from Facebook.  Then you can get number of clicks, number of conversions and cost per conversion.  
Facebook plan will be in just one row unlike search plan which is in multiple rows because of numerous keywords.  In similar way you can prepare a plan for display. You can go to Google ads create a display campaign, give your targeting and then it will indicate the potential number of Impressions.  You can take impression share and you can take CTR and conversion rate based on actual data.   
You can estimate how much budget is needed for display advertising and that budget will give you how many conversions and what will be the cost for conversion. When you do this exercise for all the channels you can total up the budget.  You will get total budget for all the digital channels and it will give total number of conversions and average cost per conversion.   
Now you can see that this number of conversions contribute to what percentage of your business objective. If it contributes to 50% of your business targets, then you should not allocate more than 50% of your marketing budget to digital marketing. It means that remaining 50% of your budget should be allocated to traditional marketing from where you should generate at least 50% of business revenues. Combination of bottoms up approach and top down approach is recommended for effective digital marketing plan.   
I hope this demystifies digital marketing budget allocation. 
If you want more information on this topic, do check out my article How to budget for Digital Marketing.
If you want to learn more about Digital Marketing, then you should definitely check out these articles – Biggest Digital Marketing trends and Top tools for Digital Marketing.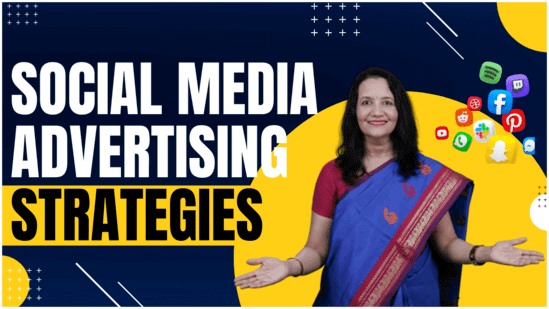 Spread the loveAccording to a study, an average person scrolls close to 300 feet of social media content every day. That's the height of Qutub Minar! Thinking about the amount of time that we tend to spend on social media daily, I find it quite believable. The main idea for social network advertising is to
Read More »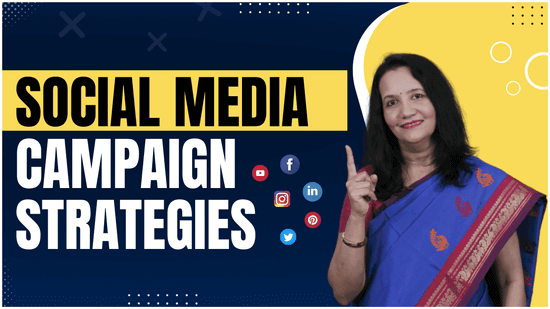 Spread the loveDo you want to create social media campaigns that will make your brand a sensation? Read these five strategies to grow your social media and blow your audiences' mind.Social media campaign is nothing but a series of coordinated activities aimed to promote your product or raise brand awareness in a community. We all
Read More »
Do you want to create excellent landing pages? Do you want to cutdown the cost required to hire a webpage creator. Read the article to know about SeedProd, an excellent landing page builder plugin for WordPress.
Read More »
HERE IS HOW I CAN HELP YOUR BUSINESS GROW
Don't just stand by and watch others make millions! Jump in and leverage digital marketing to skyrocket your business!
If average cost per conversion contributes to 50% of your business targets, then you should not allocate more than 50% of your marketing budget to digital marketing. It means that the remaining 50% of your budget should be allocated to traditional marketing from where you should generate at least 50% of business revenues. Combination of bottoms up approach and top down approach is recommended for effective digital marketing plan. For more details, you can read this article to know the foolproof strategies for digital marketing