The planning cycle in digital marketing has to be short because it's a very dynamic field and hence a strict long Term plan may not be valid. Plans have to be more like guidelines. You must have a plan but you should not be married to the plan and should be willing to adapt the plan based on feedback from the market.
Be sure to take a look at my articles like Top things to focus on in Digital Marketing  and The best tools for Digital Marketing .
Here is a framework with 7 steps to plan the best digital marketing strategy
 1. Identify objectives 
There are two types of objectives branding and performance. The objective of branding campaigns is to increase awareness amongst large percentage of the target population whereas the objective of performance campaigns is to drive conversions and deliver return on investment. While you are determining objectives, you can simultaneously identify the metrics that will be relevant. Metrics for branding campaigns will be impressions, reach and frequency. You can hire a research agency to measure top of mind recall, conduct attitude studies or brand associations. The metrics for performance campaigns would be click through rate, conversion rate, number of conversions, cost per conversion and cost per lead.
2. Buyer personas
Companies will be targeting heterogeneous sets of consumers who can be categorised into multiple personas. It is very rare for a company to have only one buyer persona hence make at least 4-5 buyer personas. In each persona try to answer the three W's -- who, what and why.
Who is the target audience, what is their age, gender, location, job title, responsibility, educational background. Which companies they work with, what is their seniority.
After that you must identify the what of target audience. What are the goals of the target audience, what are the pain points, and what are their touch points.
Lastly the why of target audience. Why will the target audience buy your product? What is your elevator pitch? All this should not be based on hunch but it should be based on actual data.
But what is the source of this data? One source is Google Analytics. It has audience reports which give data about location demographics, device operating system gender et cetera. Another interesting source of data is is LinkedIn demographics tags. You can generate JavaScript code from LinkedIn and paste it on your website. It will help you capture demographic information of your website visitors, such as job title seniority function if the website visitors have LinkedIn account. Another important source of audience information can be DMPs. These data management platforms can lookup public profiles of your target audience on social media.
3. Content strategy
You must analyse what worked in the past and understand what type of content the target audience resonates with. Do they prefer videos or images or infographics or ebooks on games or educational content. You must analyse which posts have done well and what was the nature of their content.
4. Channel strategy
What will be the relative importance of paid, owned and earned media? Which paid media do you want to leverage? Do you want to run paid ads on Facebook or Instagram on LinkedIn or Twitter? Similarly, which owned channels will you focus on. Would it be website or your blog or micro site. Which social media handles and pages will you earn traffic from? Which blogs, forums and question and answers sites will you engage on? How will you do online PR? Will you distribute your content on different paid content syndication sites like Taboola or Outbrain.
5. Identify timelines
The next step in digital marketing planning is identifying the timelines. You must prepare a calendar which indicates the activities that you will do in each month and the channels on which you will focus on and the content that you will deploy month wise. Hence your digital marketing will not depend on the mood of the team but it will go as per the plan.
6. Budget to allocate
So how much budget will you allocate to paid media and how much to owned. Paid media requires more budget nowadays as most channels need paid ads to amplify reach. The organic reach in most social media channels is very limited. Typically the percentage of budget allocation for paid media ranges from 60% to 90%. You must use paid media when the objective is customer acquisition.
7. Measurement
This we have already discussed in the beginning. It has to be aligned with the marketing objectives. Now this approach of digital marketing plan is top down. It is more strategic approach, it is holistic and integrative.
Check out my similar articles -- Biggest Trends in Digital Marketing  and Top tools to champion Digital Marketing.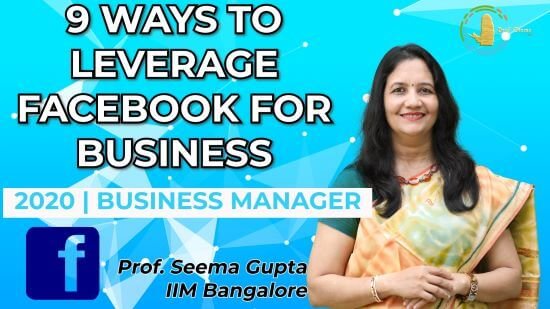 Make the most of your Social Media Marketing strategy by leveraging Facebook for your business and grow exponentially.
Read More »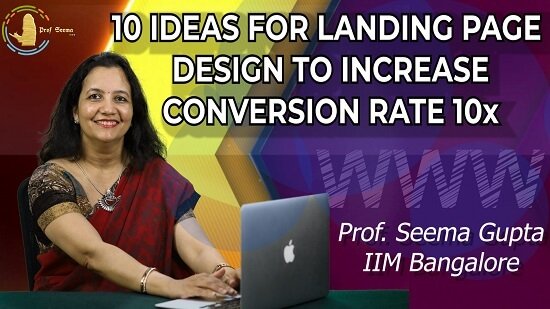 Transformational ideas on how to create the best landing page design and how it can help your business grow by multitudes.
Read More »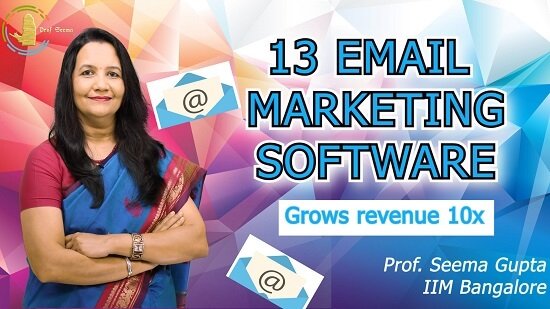 Learn to Automate your email marketing campaign like a pro using latest email marketing software to explode your business.
Read More »
HERE IS HOW I CAN HELP YOUR BUSINESS GROW
Don't just stand by and watch others make millions! Jump in and leverage digital marketing to skyrocket your business!