HELP!
This simple word has the power to take your business from Zero to the Hero that your customers need you to be.
Today, in a world where unwanted Ads continuously bug everyone, you need to stand apart and help your customers with your business instead of annoying them with Advertisements.
This is the basic theory behind the oh-so-majestic Inbound Marketing that has taken the marketing world by a storm.
In this article, I will teach you from beginner to advanced level HubSpot Inbound Marketing. Without further ado, let's dive right into it.
The Origin of Inbound Marketing
Inbound Marketing is the process of attracting customers by creating valuable content and experiences specifically tailored to them.
Just like the Nykaa Tutorial that taught you how to get rid of Dark Circles or the Lenskart post that told you the best Frame for your oval face, the Marketing techniques focused on providing value to your customers, fall in Inbound Marketing.
Let me tell you how Inbound Marketing came into existence.
The term, 'Inbound Marketing' was coined in 2005 by Brian Halligan, the co-founder and CEO of HubSpot.
Dharmesh Shah, Brian's co-founder, was pursuing his blog when he was a student.
He observed that his blogs were attracting more audience compared to the websites of marketing agencies.
Hence, after deliberation, Brian and Dharmesh concluded that customers did not want to be interrupted by salespersons promoting their products.
Instead, they wanted to be 'helped'.
It led to the origin of Inbound Marketing. It was supposed to attract customers by 'pulling' techniques by offering them holistic solutions to their problems rather than 'pushing' consumers away by unwanted ads.
Evolution of Inbound Marketing
To understand 'What is Inbound Marketing in 2020', it is important to know about its evolution. Initially, Inbound Marketing was described by a funnel, until 2017, when the charming HubSpot flywheel replaced the Funnel.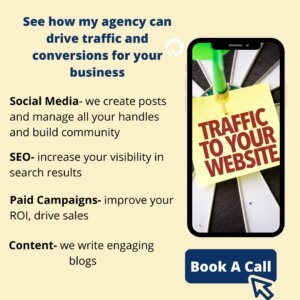 The Inbound Marketing Funnel
Source: Impulse Creative
Attracting a customer is tough, keeping the customer is tougher and turning a customer into a promoter is the toughest. There's no 'Imperius' spell to turn strangers into loyal customers in the Marketing World.
But there is, however, Inbound Marketing, that when done right, works its magic.
The Inbound Marketing Funnel is the process of conversion of prospects. This conversion is from strangers to loyal consumers. The inbound marketing funnel is divided into four categories to transform strangers into customers and ultimately the promoters of the product–
●  Attracting the Visitors
The first objective is to attract strangers to visit the company website or social media handles. It is time you let your customer judge your book by its cover.
It is done by leveraging proven techniques such as blogging, SEO, social media marketing etc.
This phase is also known as Top of the Funnel (or ToFu).
85% of the website visitors belong to the Top of the Funnel.
ToFu visitors are usually looking for solutions to their problem or are just curious about your product.
Thus, content like unboxing videos, how-to videos and solution-oriented marketing techniques are best for Top of the Funnel Marketing.
The use of helpful blog articles and relevant keywords and SEO techniques also works wonders.
●  Converting Visitors into Leads
As soon as the visitors get attracted to your website, the second step begins.
The goal now is to convert visitors into leads.
This phase is known as the Middle of the Funnel (or MoFu).
Visitors from Middle of the Funnel constitute 10% of your traffic.
At this stage, the customers are still undergoing the decision making process.
They are likely to research or even compare your products with your competitors.
Thus, your objective is to provide the best information about your product. Reviews, ratings and customer testimonials work great for MoFu.
Adding a Call to Action (CTA) on your website and gathering their contact info is a great idea.
It can also be done in return for free EBooks, trials or tutorials.
●  Closing Sales
It doesn't end there; Closing sales is the next phase of the Inbound Marketing Funnel.
 In this phase, you convert leads into sales.
This phase is also known as the Bottom of the Funnel (or BoFu) phase.
Less than 5% of your website traffic belongs to the Bottom of the Funnel.
In this phase, since the customers have already decided to buy your products, leveraging techniques of Email Marketing works the best.
Customer Relationship Management (CRM) plays a significant role in this phase. CRM decides whether your customer remains loyal to you in the future.
Free sample products and Product demos can also be used in BoFu.
Check out my blog for Awesome Drip Marketing Strategies For Your Sales Funnel.
●  Transforming Customers into Loyal Brand Promoters
The last phase is perhaps the toughest phase of the Inbound Marketing Funnel.
The Inbound Marketing process continues even after the customer has purchased your product.
The consumers must be served with engaging content, excellent service and options to contribute their feedback.
The prime goal is to satisfy the customer.
It will further increase the chances of word-of-mouth promotion by your customers.
These phases of Inbound Marketing Funnel aligned perfectly with the Consumer Decision Journey (CDJ). Hence, it worked perfectly well.
Quite recently, HubSpot replaced the Inbound Marketing Funnel with the Inbound Marketing Flywheel.
Why did Flywheel replace the Funnel?
The following limitations of the HubSpot Funnel lead to its replacement-
Although it worked completely fine, in recent times, the Funnel ceased to be useful to the marketers.
It is because the Funnel has a significant defect which was earlier overlooked.
The Funnel does not consider the impact of referral schemes and word of mouth promotions.
The Funnel views the consumers not as a driving force, but as an end result at the Bottom of the Funnel, which is not valid in the present era.
The Inbound Marketing Flywheel
Source: New Breed Marketing
The Flywheel model illustrates the momentum that can be achieved by your organization. It can be done by creating valuable content and brilliant customer experience.
Momentum can be built by leveraging strategies that can help in attracting and retaining customers. Thus the customers act as the driving force to your Flywheel.
At the same time, Friction causes the Flywheel to slow down. Unresponsive consumer service and poor lead qualification act as the Friction to your Flywheel.
Now, in simple terms, your primary motive is to keep the ball rolling. The smoother, the better.
According to the Inbound Methodology, the Flywheel consists of three phases.
Attract Phase: The primary objective in this phase is to attract strangers and convert them into prospects. It can be done by creating engaging content and conversations.
Engage Phase: In this phase, the aim is to engage the prospects by solution-oriented content. The content must resonate with the problems of the customers.
Delight Phase: Here, the goal is to delight the customers by providing support and exceptional service, thereby making them feel empowered with the product.
Perks of Inbound Marketing
Benefits of inbound marketing are aplenty:
●  Develops Trust
Source: https://blog.hubspot.com/service/customer-acquisition-study
According to HubSpot's customer acquisition study, it was revealed that Marketers and Salespersons are not considered trustworthy by the customers.
It is the result of decades of interruption using traditional Outbound Marketing techniques.
If you are looking to Leverage Outbound Marketing to Scale Your Business, then do check out my blog.
The prime focus of the Inbound Marketing agency is to establish trust with the prospects and thus create brand loyalty.
●  Eternal
In Outbound Marketing, the advertisements work as long as they are on-screen or on the billboards and have a shelf life of their own.
For Inbound Marketing, this is not the case. Content comprises most of the Inbound Marketing strategies. And content lasts forever, which can be accessed at any point in time.
●  Costs Less
Even the simplest of Outbound Marketing techniques, like newspapers or hoardings, would cost you a fortune.
Lucky you, Inbound Marketing is so cost-effective that you don't need to worry about spending all your budget on Marketing.
You can check out my blog to learn 'How to Budget for Digital Marketing.'
●  Generates more Conversions
According to Invespro, Inbound Marketing tends to produce 54% more Inbound leads as compared to the traditional Outbound Marketing methods.
Also, using Inbound Marketing, the conversions can be even doubled from 6% to 12%.
Inbound Marketing Strategies
Now you know the basics of Inbound Marketing, let us discuss the most effective Inbound Marketing Strategies for different kinds of business.
●  Write Informative Blog Articles
According to a study by HubSpot, it was found that Businesses that create blogs have-
55% more website visitors
About 97% more Inbound Links
More than 434% indexed pages
Source: Hubspot Blog
Thus there's no question why blogs are essential for your business.
Here are some tips for writing excellent blogs-
Find Out What Your Audience needs- Inbound marketing is all about creating customer-centric content. Do not focus on your product; focus on the problems your product can solve.
Write Eye-Catching Headlines- Creating a dull headline for a well-written article is like digging your own grave. If you are confused if your headline is good enough, you can even use headline analyzer tools.
Ensure the Readability- Nobody wants to read long paragraphs. Reduce your content into smaller bits to maintain a good readability score (above 60 if possible).
Check your Grammar- Reading text with incorrect grammar is such a turn off; isn't it? But as humans, mistakes are normal. You can use plugins like Grammarly to avoid unintentional errors.
Add More Visual Elements- Reading blogs without pictures is like eating a bland dish. Add more high-quality images. You can even add charts and infographics for a little razzle-dazzle.
Never forget the Call to Action (CTA)- Encourage your readers to comment and share your content by Call to Action buttons at the end of the article. It is a great way to build rapport with prospects.
Make them Long- To generate significant traffic, you need to write rich and value-based articles in no less than 3000 words.
Although blogs work well for almost all the businesses, the following are the most popular blog categories in 2020-
Fashion Industry
Food Industry
Travel Companies
Fitness and Sport businesses
Source: Bewakoof
Bewakoof.com is the best example of Inbound Marketing through a fashion blog in India.
Do check out my blog on How to Write the Best Blog: 6 Easy Tips for an Outstanding Journey
●  Indulge in Personalized Email Marketing
A study conducted by Aberdeen.com proved that personalized Email Marketing Campaigns increase Click Through Rate (CTR) by 14%. Hence, personalized Email marketing is an essential Inbound strategy.
Source: https://www.demandgenreport.com/
Email Marketing starts in the Attraction Phase by the collection of Emails through signups from the website. The customers are Engaged in the Engagement phase, and customer reviews and recommendations are collected in the delight phase.
When it comes to personalized Email Marketing, Myntra is the uncrowned king.
Let me tell you how Myntra aces it every time.
Myntra has a vast customer base, which implies tons of customer data. They use the following tools to execute personalized marketing to its prospects.

Customer Purchase History
Customer Wishlist
Recommendations

The analysis combined with automation yields attractive Email Subject lines. In the example above, you can notice how they've used the customer name in the subject itself.
Myntra never fails the opportunity to cash-in on trending topics. Here you can see them marketing their avenger's merchandise when the blockbuster Avengers Endgame was all set for release.
They use visual elements to make their Emails attractive.
They never forget to add a Call to Action button at the end of the mail.
They always use subtle advertisements keeping their customer interests their priority.
Check out this link to learn about the 13 must have email marketing software to grow revenue
Other businesses that have a massive potential for Email Marketing are-
Coaching Institutes and Academies
Online Shopping Sites
Food Delivery Giants
●  Focus On SEO
According to research conducted by HubSpot, 57% of B2B marketers agreed that Search Engine Optimization generates more conversions than any other marketing initiative.
Source: Hubspot Blog
Hence, developing an SEO strategy is one of the prime objectives for the attraction phase of Inbound Marketing.
To know in-depth about the basics of SEO, check out the article on the Basics of Search Engine Optimization.
Source: SEO Basics Blog
If you are seeking professional help, my Inbound Marketing agency offers Search Engine Optimization strategies to scale up your business. You can mail me at seema@profseema.com
●  Optimize Landing Page Design
Studies show that businesses using well-defined Lead Management and Middle of the Funnel (MoFu) strategies generate 4-10 times higher response rate on their Landing Page.
Source: Techjury
Thus, the design of the Landing page happens to be a determining factor for business performance, primarily in the Attraction (ToFu) and Engagement (MoFu) phase.
Here are some tips to optimize the design for your Landing Page-
Think of a Unique Value Proposition (UVP) and find your niche. Your Landing Page must convey the basic UVP to the customers in their attraction phase.
If your business is in its foundational stages and you cannot afford a design team, leveraging free Landing Page templates is the best option for you.
Direct your viewers towards the most critical sections of your page using Calls to Action.
If you need Ideas For Your Landing Page Design That Can Increase Conversion Rates By ten times, you can check out my blog.
●  Create meaningful Videos
According to Wordstream, 92% of the viewers watching videos on mobile are likely to share it with their peers. Hence, video marketing is an effective way to increase word-of-mouth promotion. It also has the potential to keep the flywheel spinning.
Following are the kinds of videos that can be used for different phases of the Inbound Flywheel-
Attraction Phase

Unboxing Videos
Informational and Educational Videos
Solution-oriented videos

Engagement Phase

Product Reviews
Product Ratings
Customer Recommendations
Testimonials
Interviews
Podcasts

Delight Phase

How-To Videos
Customer Q&A Videos
LIVE sessions
Tutorials
If you want to Ace Digital Marketing Interview Questions Like A Pro and Land Your Dream Job, do give my blog a read. 
Let's take the case of one of the most popular video marketing campaigns in India-
Gillette India – Man Enough Campaign
Through this incredibly emotional and moving campaign by Gillette India, they strived to shatter the Indian stereotype that 'Men Don't Cry', which has been passed in our society from one generation to the other.
The video features Col MK Sinha SM (Retd), as he shares the story and the beautiful bond between him and his father.
The strong message wrapped in an empowering story is the real example of how stories have the potential to inspire and attract customers.
Check out my video for Handy Tips for Free YouTube views.
●  Combine Social Media Marketing and Social Media Listening
All brands do Social Media Marketing, but very few can do it well.
According to the Global Web Index, 54% of Browsers use social media to research products and services.
If you consider the exposure to brands you get from social media, there's no question why it serves as an essential Inbound strategy. You can leverage social media marketing as per the Inbound Flywheel in the following ways-
Attract Phase– In the attract phase, creative ad campaigns must be tailored that strive to solve customer problems.
Engage Phase– In the engage phase, Social Media Listening can be used to engage directly with the customer.
Delight Phase– In delight phase, followers can be presented with surveys and polls to know if they're enjoying your content and products.
Let's see how OYO Rooms India is taking social media marketing to the next level.
 

 

View this post on Instagram

 
Through the post, OYO Rooms India attracts its prospects by promoting the 'Sanitized Stay' in times of COVID-19, thus directly targeting the customer problem during the lockdown.
OYO Rooms has a separate team dedicated to Social Media Listening. The main aim of the team is to interact and resolve customer queries, thereby creating a happy experience for them.
You can also use Influencer Marketing as an Inbound strategy. To know more about Influencer Marketing, check out my article on 'How to Rock Influencer Marketing on Instagram'. 
You can also check out my video for Guaranteed Strategies for Facebook Marketing in India.
●  Marketing Automation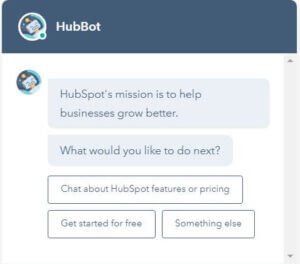 The above chatbot is the creation of HubSpot, for Marketing Automation and is named 'HubBot'.
If you want to gain customer trust, always follow the following three golden rules-
Treat your customers the same way you want to be treated as a customer.
Help your customers achieve their goals. That's how you gain and retain your customers.
If you have a service business, always focus on making your customers' life more comfortable.
A survey of 200 senior-level marketers, conducted by Adestra shows-
Automation in Marketing strategies saves time (74%)
Marketing automation increases customer engagement by 68%.
Source: Sales Fusion
The statistics speak volumes, and this is the reason more than half of the B2B companies are switching to marketing automation.
Advanced Marketing automation techniques include-
A central database for marketing
Marketing software for engagement (like chatbots)
An engine that can be used to analyze the outcomes of marketing campaigns.
The amalgamation of software and Inbound strategies to attract prospects and converting them into customers with delightful experiences is what Marketing Automation is all about.
●  Host Webinars
According to blogging.com, more than 60% of the marketers host webinars to promote their products and services. And on an average, 19% conversions can occur through a well-hosted webinar.
Source: https://bloggingx.com/webinar-statistics/
This data speaks for itself. There is no limit to the form of content that can be delivered through a webinar. Following are some examples of the type of webinars you can host-
Educational Webinars
Q&A Webinars
Panel Discussions
Workshops
Bootcamps
Digital Courses
Meetings
Product Demos
Online Training etc.
I host several Free Webinars as Inbound Marketing services throughout the year. The Webinars include educational courses and Bootcamps including topics such as-
A-Z Digital Marketing Course
How to Earn Income Through Affiliate Marketing
Social Media Marketing Bootcamp, and many more…
 

 

View this post on Instagram

 
If you want to stay updated for my Free Webinars, stay tuned to my website and other Social Media Handles.
●  Market Through E-Books
Source: Content Marketing Institute
Inbound Marketing is nothing but a superset of Content Marketing. And what better way to develop content than E-books.
Today, E-books are also an essential marketing strategy on their own. You can use E-books for Inbound Marketing at various stages of the Funnel-
Top of the Funnel (ToFu)-

In this phase, since you barely know about customer needs, the best way is to promote the E-books on various social media platforms.
Such as through SlideShare on LinkedIn, as Posters and Infographics on Facebook and Instagram.
Middle of the Funnel (MoFu)-

In MoFu, E-books can be added as a value addition with particular products.
You can also attract customers and build an email list in return for a free Ebook.
Bottom of the Funnel (BoFu)-

In this phase, E-books can be used to delight customers as a reward in Giveaways and Contests.
It may also aid in cementing your relationship with the customer.
E-books are one of the fundamental marketing strategies of HubSpot.
You can also check out my Ebook, 'A Beginner's Guide to Affiliate Marketing'. And follow my blogs and social media handles for announcements of giveaways.
Things to Remember
Now that you know all the nitty-gritty of Inbound Marketing, let's sum up the article.
Inbound Marketing is nothing but pulling customers by creating valuable content and experiences.
These are specifically tailored to resonate with your customer problems.
Inbound Marketing has evolved from HubSpot Funnel to the Flywheel.
With customers as the driving force, the main objective is to keep the Flywheel rolling.
The customers are marketed in three phases, namely, Attraction phase, Engagement Phase and the Delight Phase.
Inbound Marketing builds Trust, it is Cost Effective, lasts longer and generates more conversions.
Blogs, Video Marketing and marketing through E-Books are the best content strategies for Inbound Marketing.
Automation using Chatbots and Personalized Emails is the future of Inbound Marketing.
Leveraging SEO, Social Media Marketing and Hosting Webinars are the most popular Inbound strategies.
I hope these valuable Insights and Inbound Strategies prove to be the turning point of your business. Remember, Customer is the King!
Let me know which strategies work the best for you and feel free to clear your queries in the comments below.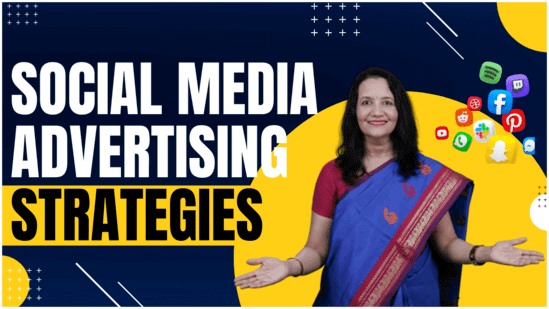 Spread the loveAccording to a study, an average person scrolls close to 300 feet of social media content every day. That's the height of Qutub Minar! Thinking about the amount of time that we tend to spend on social media daily, I find it quite believable. The main idea for social network advertising is to
Read More »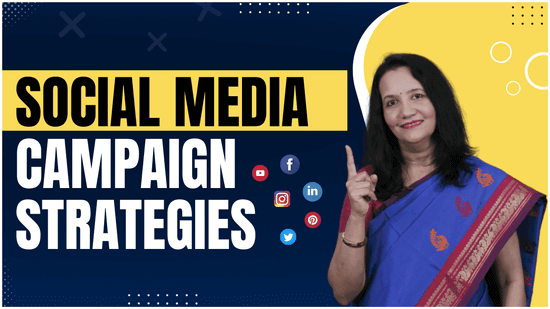 Spread the loveDo you want to create social media campaigns that will make your brand a sensation? Read these five strategies to grow your social media and blow your audiences' mind.Social media campaign is nothing but a series of coordinated activities aimed to promote your product or raise brand awareness in a community. We all
Read More »
Do you want to create excellent landing pages? Do you want to cutdown the cost required to hire a webpage creator. Read the article to know about SeedProd, an excellent landing page builder plugin for WordPress.
Read More »
HERE IS HOW I CAN HELP YOUR BUSINESS GROW
Don't just stand by and watch others make millions! Jump in and leverage digital marketing to skyrocket your business!
The Inbound Marketing Funnel is the process of conversion of prospects. This conversion is from
strangers to loyal consumers. The inbound marketing funnel is divided into four categories to
transform strangers into customers and ultimately the promoters of the product:
· Attracting visitors.
· Converting the leads into customers.
· Closing sales
· Transforming customers into loyal brand promoters.
Benefits of inbound marketing are aplenty:
· Develop trust.
· Eternal
· Costs less
· Generates more conversion
The most effective Inbound Marketing Strategies for different kinds of business are:
· Write informative blog articles. Check out this article to get the tips to start a blog.
· Indulge in personalized Email Marketing.
· Focus on SEO.
· Optimize landing page design.
· Create meaningful videos.